MARKHOUSE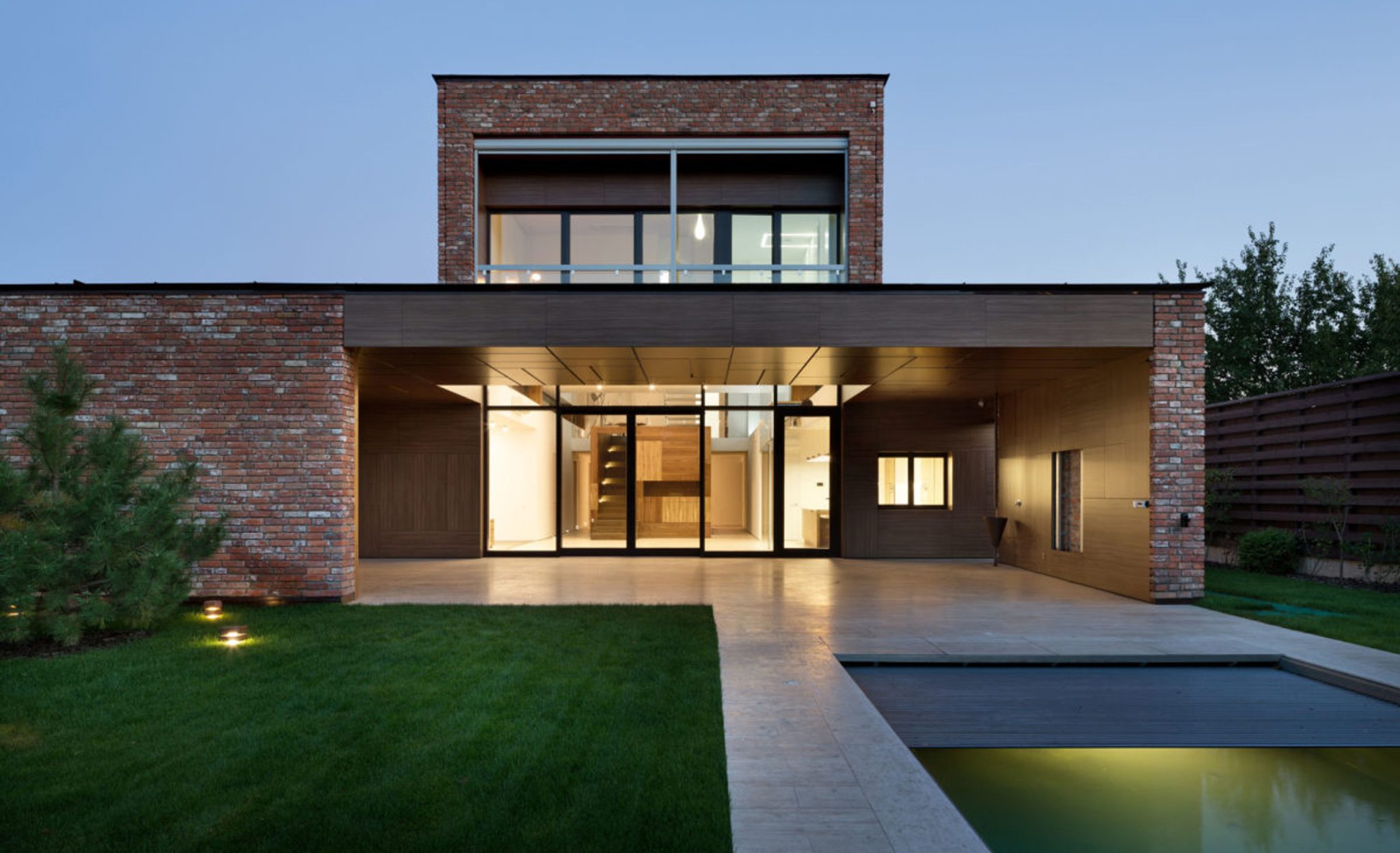 The house consists of two independent spaces with a collective multi-family garage. The main challenge was to open the house to the garden on the west side in the hot summers, and to find a balance between the intimate and the collective. All daytime functions are concentrated in the first floor volume. There was created a shared open space, which also attracted a courtyard and a ribbon of windows beneath the second bedroom floor volume. This allowed to integrate into the spaciousness of the garden, as well as to protect the interior from the setting sun. The heart of the house is the transparent room for work and hobbies, from there, as from the captain's bridge, you can view the entire estate.
This site is registered on
wpml.org
as a development site.