Shū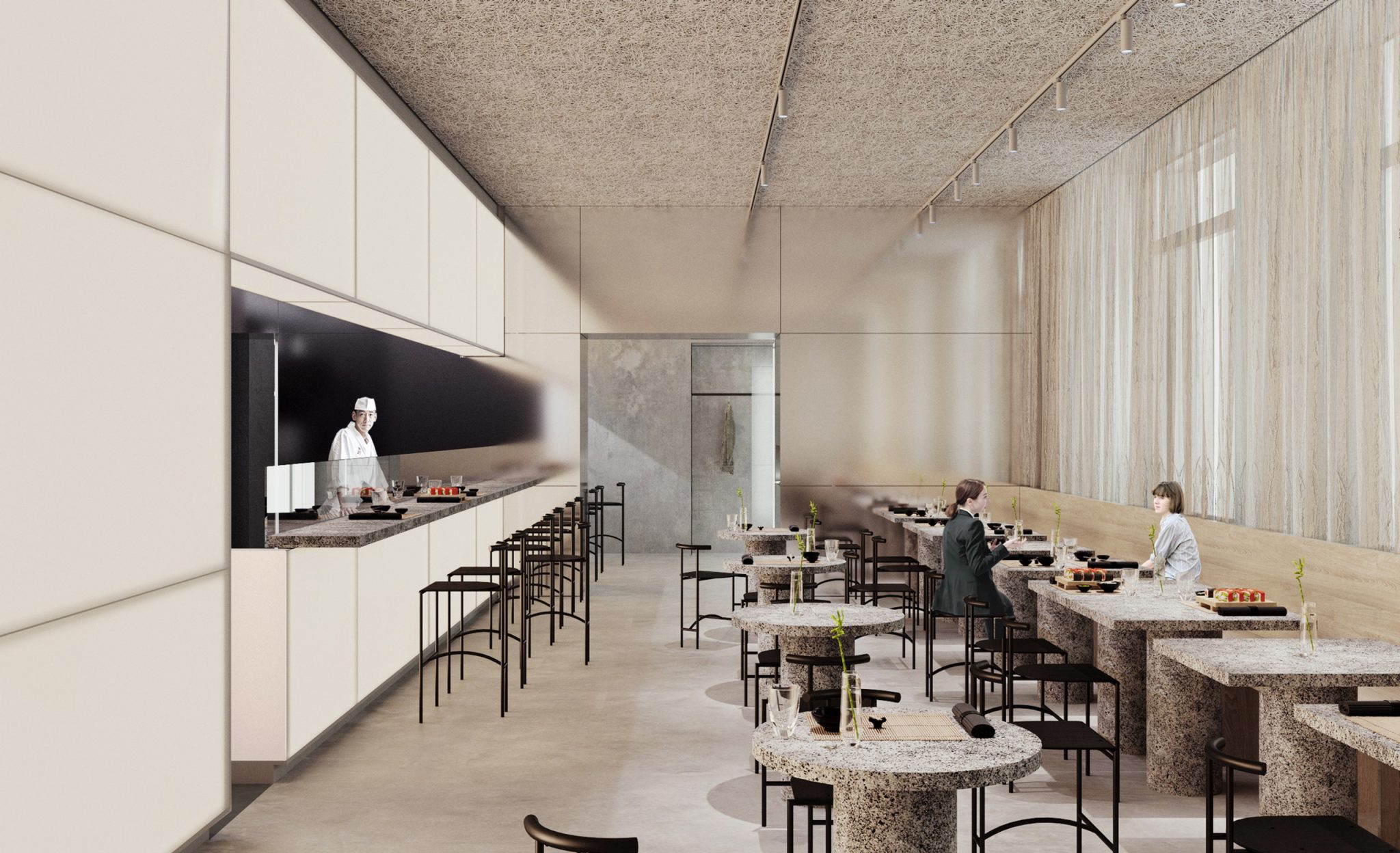 In the context of "nowadays" the stability is not a dominant market factor, architecture and internal spaces are forced to enjoy flexibility. Our task was first of all to create anonymous space that does not make an artistic emphasis on operational processes. The essentials are - simple organizational composition and aesthetical combination of textures and materials. In the center of given space two walls, clad with the opposite in their physical properties materials (polished metal and illuminating acrylic) are intersected creating four "rooms" to fit in the program of the restaurant. The palette of materials comes down to light monochrome "earthy" textures with black accents of furniture. Tables and bar-desk are made of inhomogeneous acrylic mixtures, which creates the effect of the "loose" surface.
This site is registered on
wpml.org
as a development site.