What is boho style and how to create it in your home?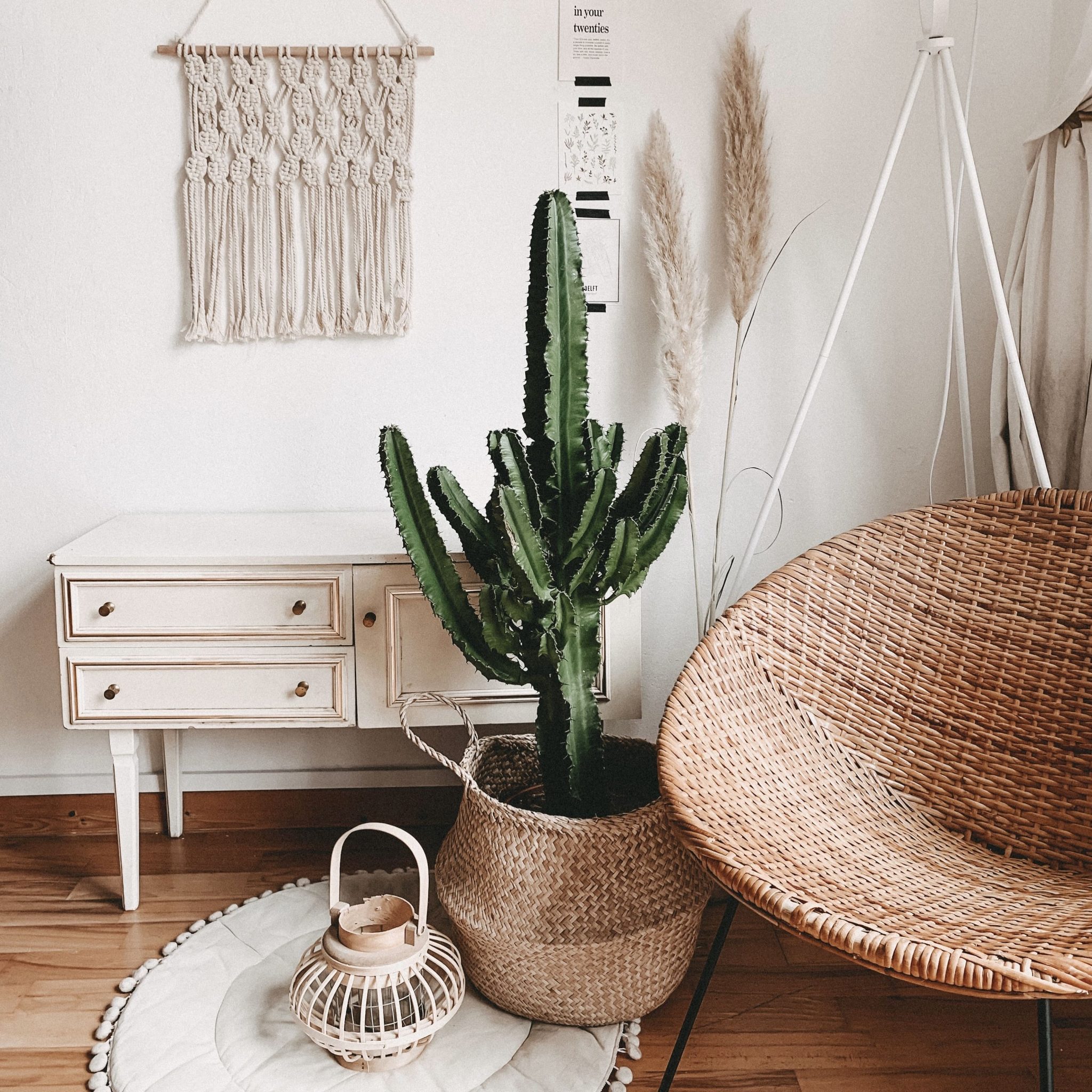 How it all started

What does boho style mean?

Read on how to make a Boho-style house.

What is boho style decorating
How it all started
Boho originated in 19th-century Paris, where artists who rejected the lifestyle of the French bourgeois moved into the new parts of the city. These new districts were oriented toward creativity and artistic expression rather than wealth and status. The Bohemian style was further spread in the 1960s and 1970s, when freedom-loving Americans travelled through Europe, bringing an eclectic mix of cultural influences. In short, the boho style mixes and matches items from different cultures and periods.
Since then, Boho interior design style has become to be considered by those who want their homes full of life, culture, and exciting items for all the world to see.
What does boho style mean?
The modern boho style emerged from the once popular, deeply rooted bohemian style, taking over the interior design world today. Modern boho home style highlights the natural elements, ethnic patterns, colors, and textures. The boho style definition is used to define quirky and artistic things.
As we specialise more in minimalism and modernity, the boho style is not what we usually practice, but it is still quite popular and distinctive from the rest. So still we think you should know about this one.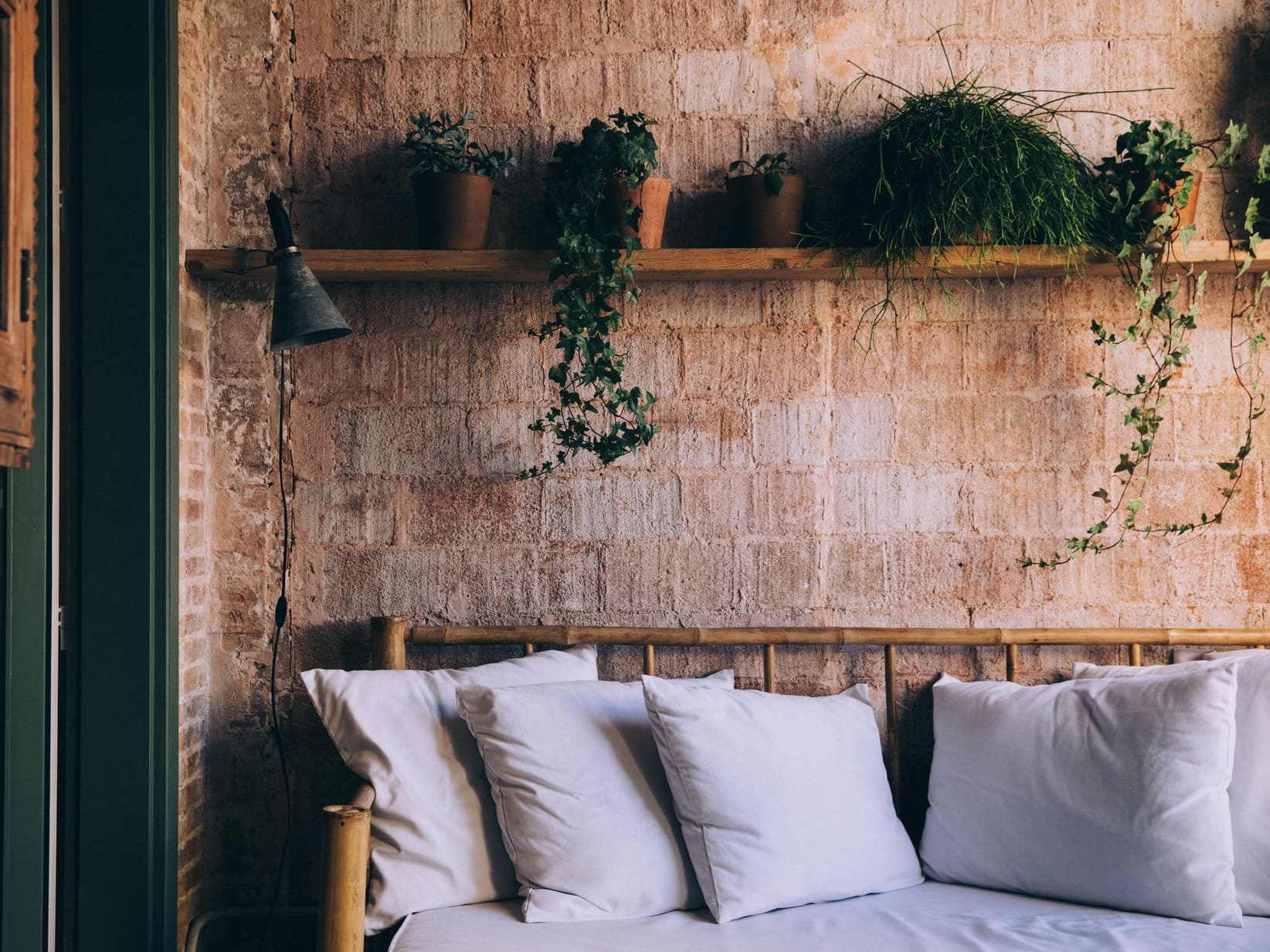 Read on how to make a Boho-style house.
Colors 
Although there are no specific rules in the color palette, warm earthy colors and metallic and precious shades are often used. You can use deep browns, greens, and greys as a base color and then complement them with a rich purple, fiery orange, or electric blue. The combination and layering of colors are what make this style unique.
If all of this seems too complicated, remember that while saturated colors are essential to bohemian style, white can serve as a backdrop for more saturated tones. Use white to bring some visual space into the equation strategically.
Mixing
Boho style is about freedom of action; it's not about following trends and fashion but about how to fully track your imagination. The boho style has no rules, so you can freely mix colors, textures, and patterns. You could pair bright patterns in loud prints or a vintage item with a modern silhouette. It's fine if your living room is full of patterns and colors that break every interior design rule. You can even combine and mix boho with other decor styles.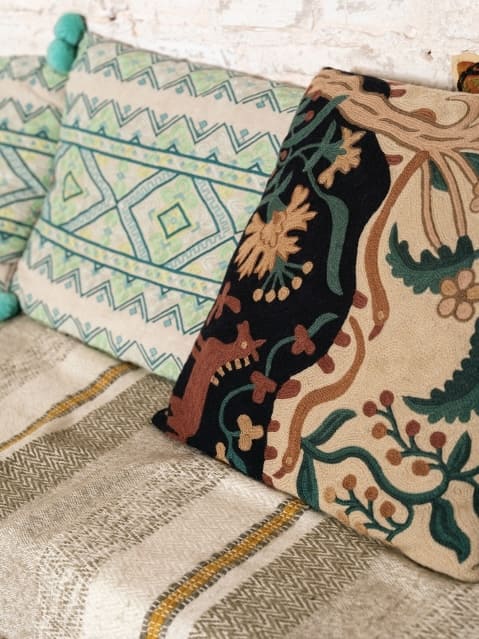 Lighting 
Keeping the lighting understated will bring your room together in a boho style and complete the calm and cozy atmosphere. Instead of overhead lights, add lanterns, candles, floor lamps, and table lamps.
Statement Piece
Bohemian style doesn't have to have a central decoration, but bright elements can contribute to the room's overall atmosphere. Don't be afraid to experiment; add your personality using accents; it can be anything from a wall of paintings to a bright yellow sofa.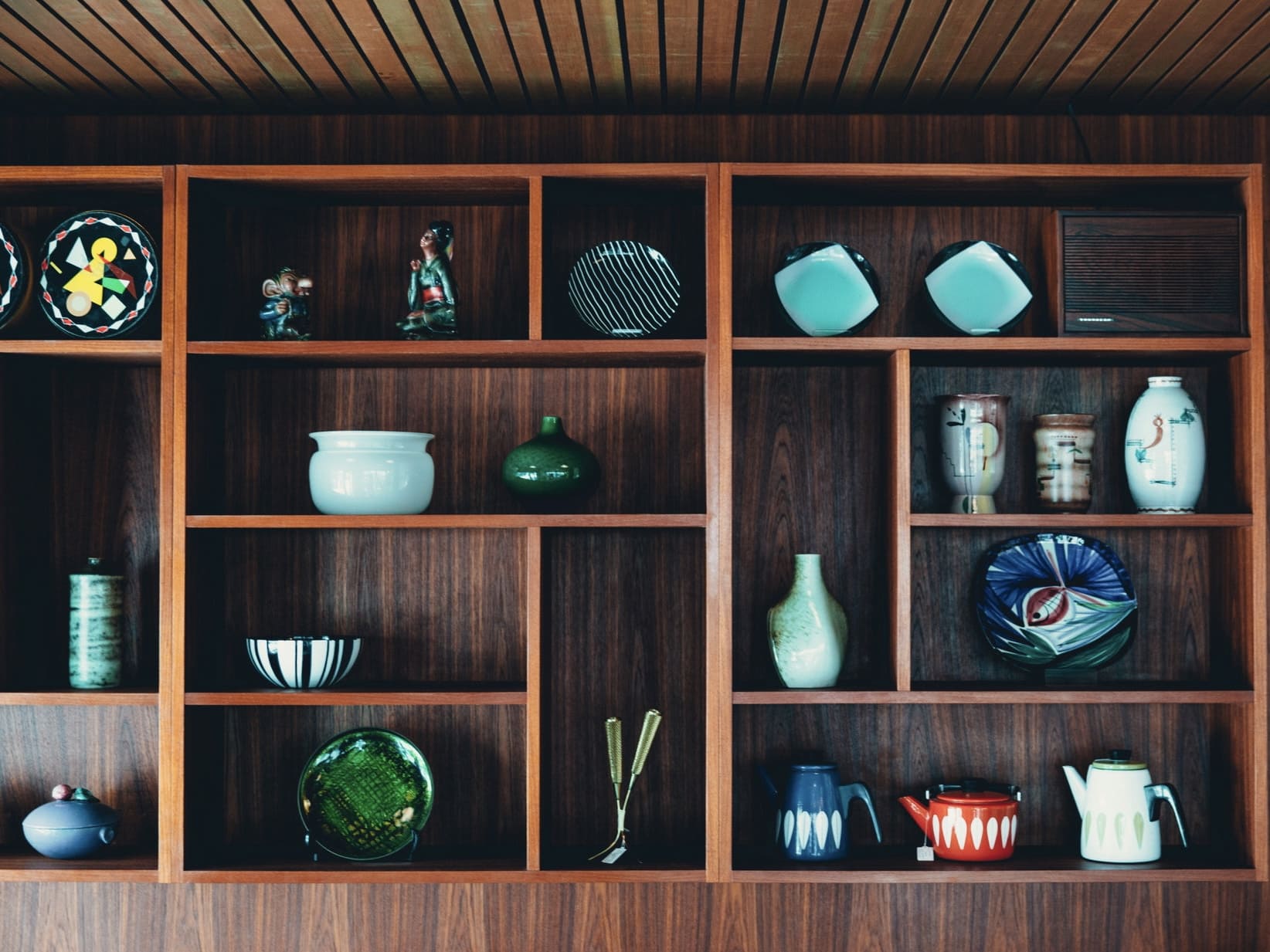 Vintage and Handmade Pieces
Add some spirit to your design. Vintage and handmade pieces stand out. Art objects in a bohemian space usually have noticeable irregularities and flaws resulting from handmade rather than factory production.
Natural and Rustic Finishes
The influence of the hippies of the 1960s and '70s on boho design led to accessories that used natural or untreated materials such as hemp, sisal, wood, and rattan. Wicker wall decor, macrame plant hangers, a sisal rug, or a leather chair can be used. While natural textures are essential, don't stop them from adding metallic touches, such as a floor lamp, from adding some sparkle and natural elements.
Go casual
Even though boho is about freedom, it's important to remember that when it comes to this style, you should keep it casual. A boho-style space doesn't tolerate fussiness. To make a boho-style room think about areas conducive to conversation, reading, playing games or listening to music rather than watching TV or hosting formal dinner parties.


What is boho style decorating
Details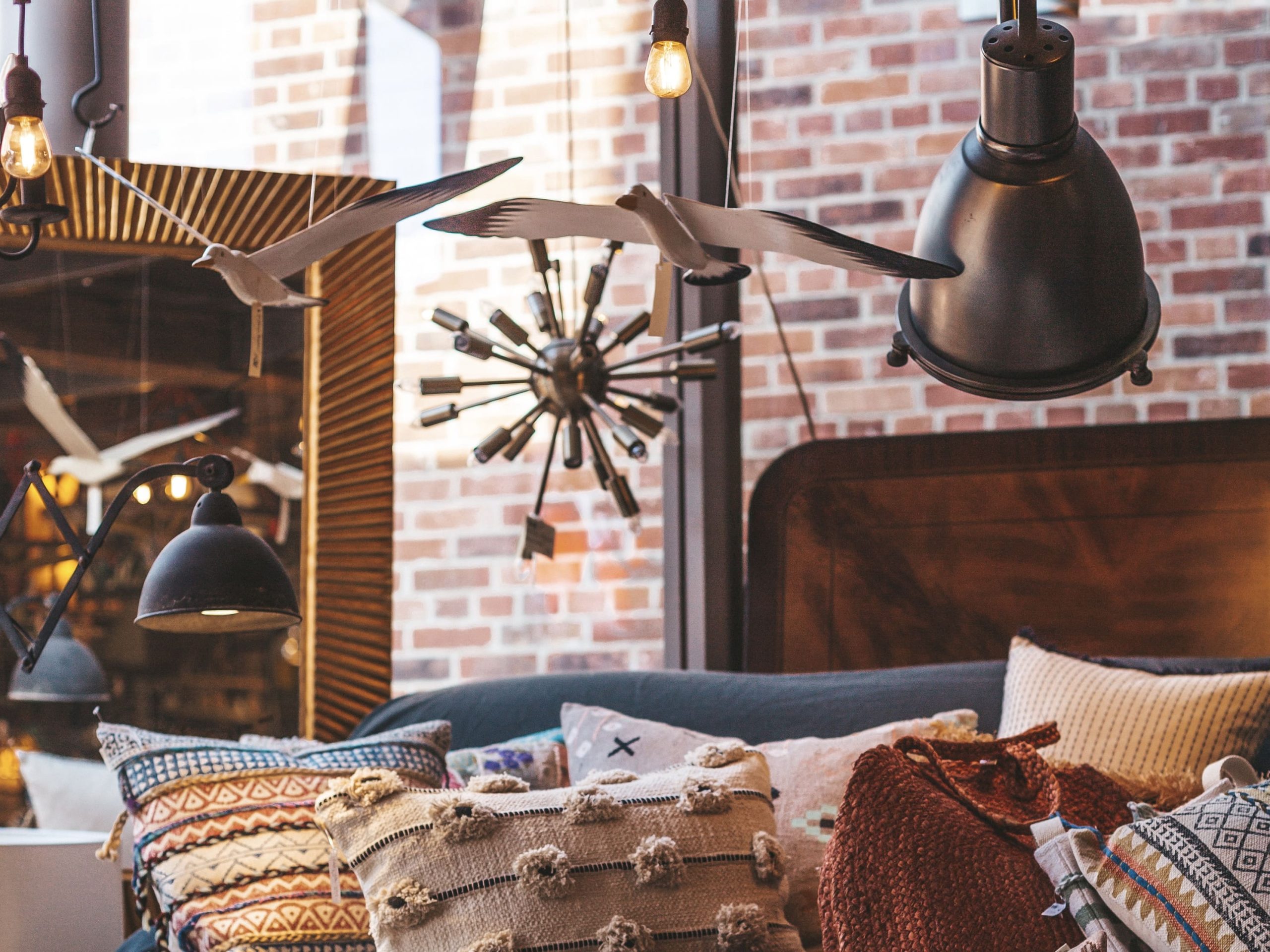 It also works the exact opposite of minimalism here. Boho psychology is about adding more and more details. Pillows, curtains, and throw rugs combine to make a cozy, globally-inspired hangout. Canopies over beds and living areas are signature Boho design embellishments.
Plants and Greenery                
Embracing the natural world is central to this style, so liven up your room with some plants. They give the room vibrancy and improve air quality, so the more of them, the better. Greenery has become a significant element in most boho decor ideas because it is bright and natural and can enliven almost any space.
To be honest, you can never have too many plants when working with a bohemian style. They serve as the perfect functional decor option and add life to any room in your home.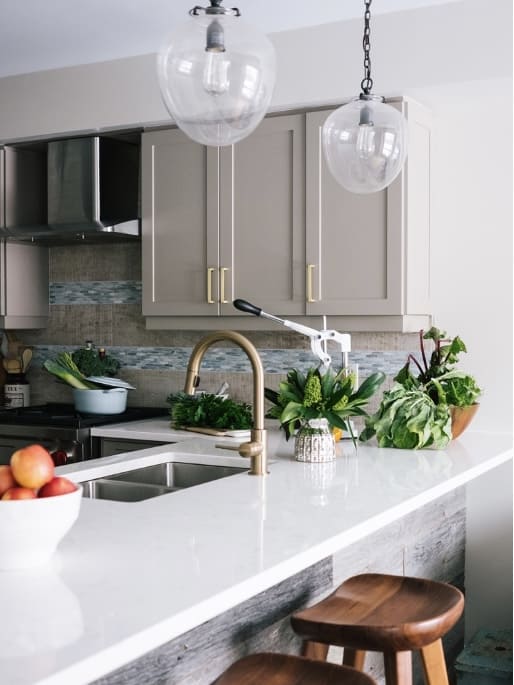 Travel Souvenirs
Boho-style home décor is an eclectic mix of variety, culture and art, so incorporating what you collected during your travels would be a great idea. For example, you can order baskets or hats during your trips to make a wall display.
Treasure souvenirs from faraway places can be focal points but displayed in a way that feels more casual and less like a museum visit.
Tags:
Public date:
January 10, 2023