KARELIAN HOUSE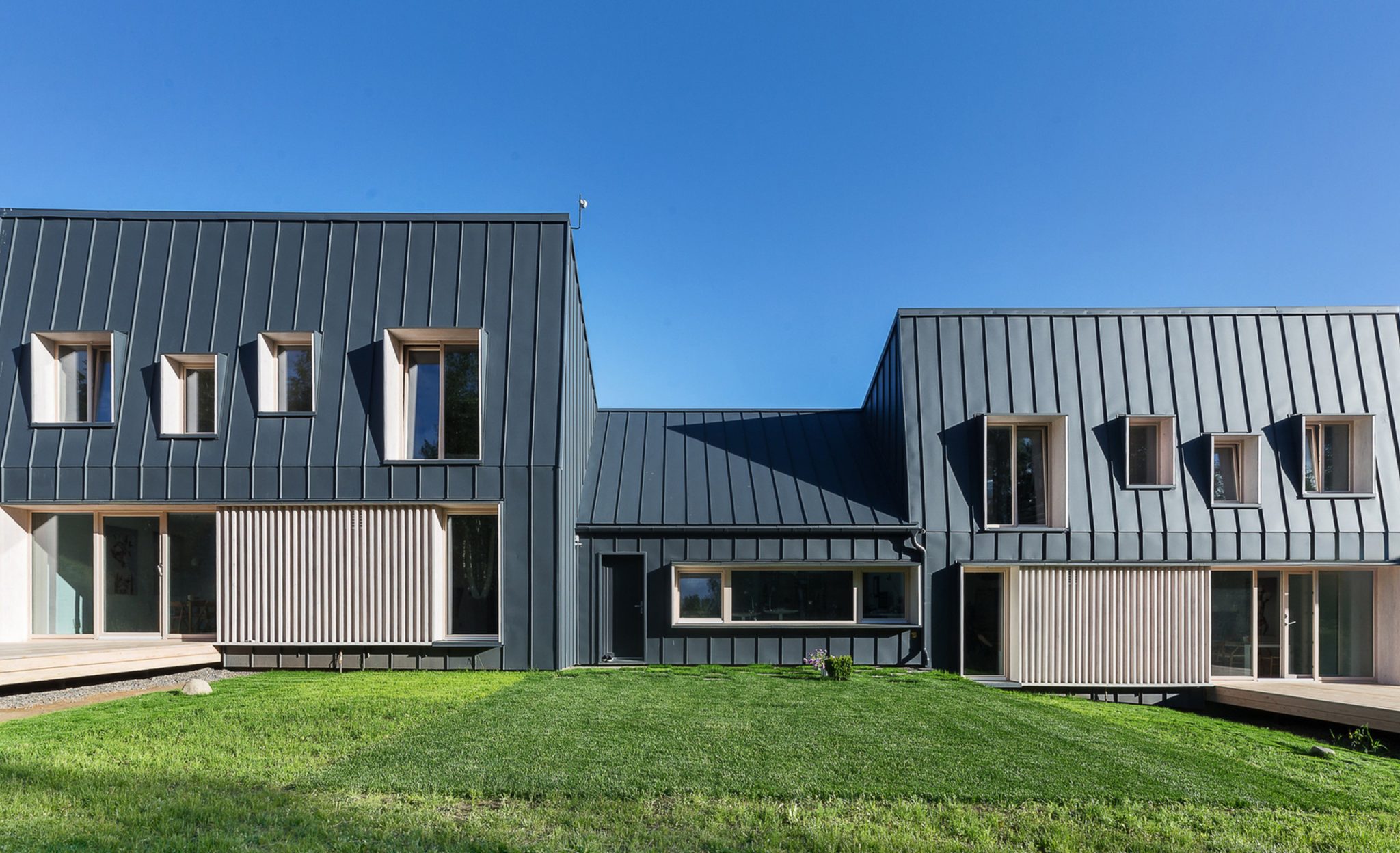 This project combines two residential buildings and a studio-workshop in a single volume. This combination of different functional elements under a single roof is characteristic of Karelian residential architecture. The common room occupies half of the first floor and extends from the closed south façade to the north façade, which offers a panoramic view of the forest. The space is cut in half by southern light that fills the house through a long window in the side wall and on the roof. The terrace is an organic extension of the dining room. Like a pier, it floats above the ironing of the grass.
This site is registered on
wpml.org
as a development site.