The secrets of Christmas decor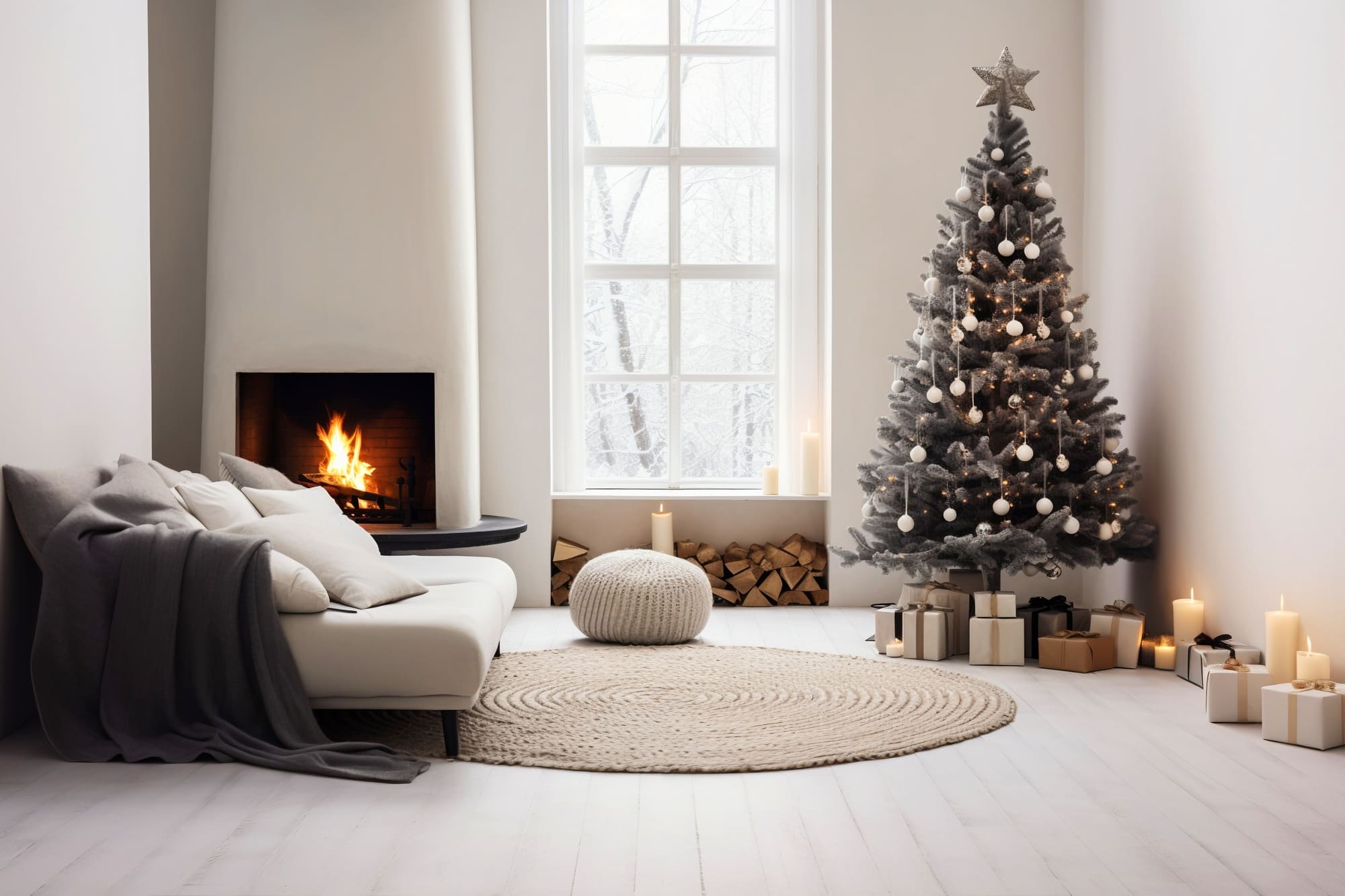 https://www.freepik.com/free-ai-image/beautiful-christmas-tree-elegant-interior_69606666.htm#fromView=search&term=christmas+interiors&page=1&position=0&track=ais_ai_generated&regularType=ai
Christmas is a time of wonder and joy, and one of the most delightful ways to usher in the holiday spirit is through festive decorations. Whether you're a seasoned decorator or a newbie looking to make your home shine, there are secrets to creating the most magical and enchanting Christmas decor. In this article, we'll explore these secrets and provide the inspiration and tips to transform your living space into a winter wonderland.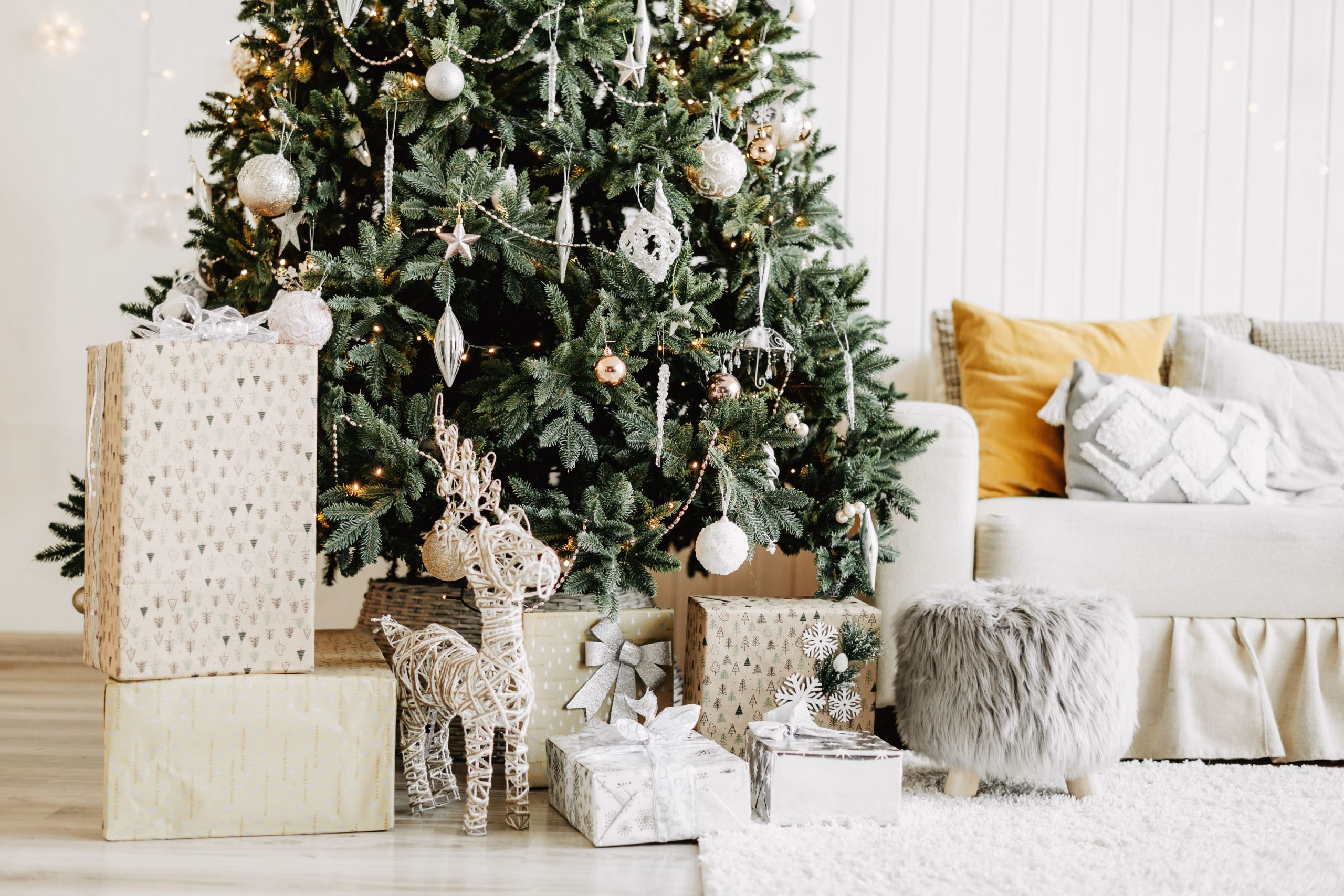 https://www.freepik.com/free-photo/decorated-christmas-room-with-gifts_6944250.htm#query=decorated%20christmas%20room&position=11&from_view=keyword&track=ais
1. Start with a Vision
The first secret to successful Christmas decor is to start with a clear vision of what you want to achieve. Before you dive into decorating, take some time to brainstorm and decide on a theme. Do you want a traditional and cozy feel with reds and greens, a winter wonderland with whites and silvers, or a modern and minimalistic look with metallic accents? Having a theme will guide your choices and make your decor more cohesive.
2. Deck the Halls
Christmas decorations aren't just about the tree. To create a truly festive atmosphere, paying attention to the details is essential.
For example, you can add Christmas decorative pillows for the couch, hang a light-up door wreath, put up a Christmas bathroom hand towel, or place a decorative centerpiece on your dining table. Hang garlands, wreaths, and string lights on staircases, mantels, windows, and doorways. You can even drape tinsel or ornaments from curtain rods for added charm. To infuse your space with the aroma of the season, consider using scented candles or diffusers with holiday-inspired fragrances like cinnamon, pine, or gingerbread. These little accents can instantly elevate the overall festive feel of your home.
Additionally, consider incorporating Christmas decorations into your table setting. Using holiday-themed tablecloths, napkins, and centerpieces can instantly transform your dining area. For an extra special touch, elevate your table setting with the charm of friendly village Christmas dishes, adding a delightful and festive element to your holiday gatherings.  Lastly, you can place small ornaments or mini Christmas trees as table decor to create a whimsical and joyful atmosphere.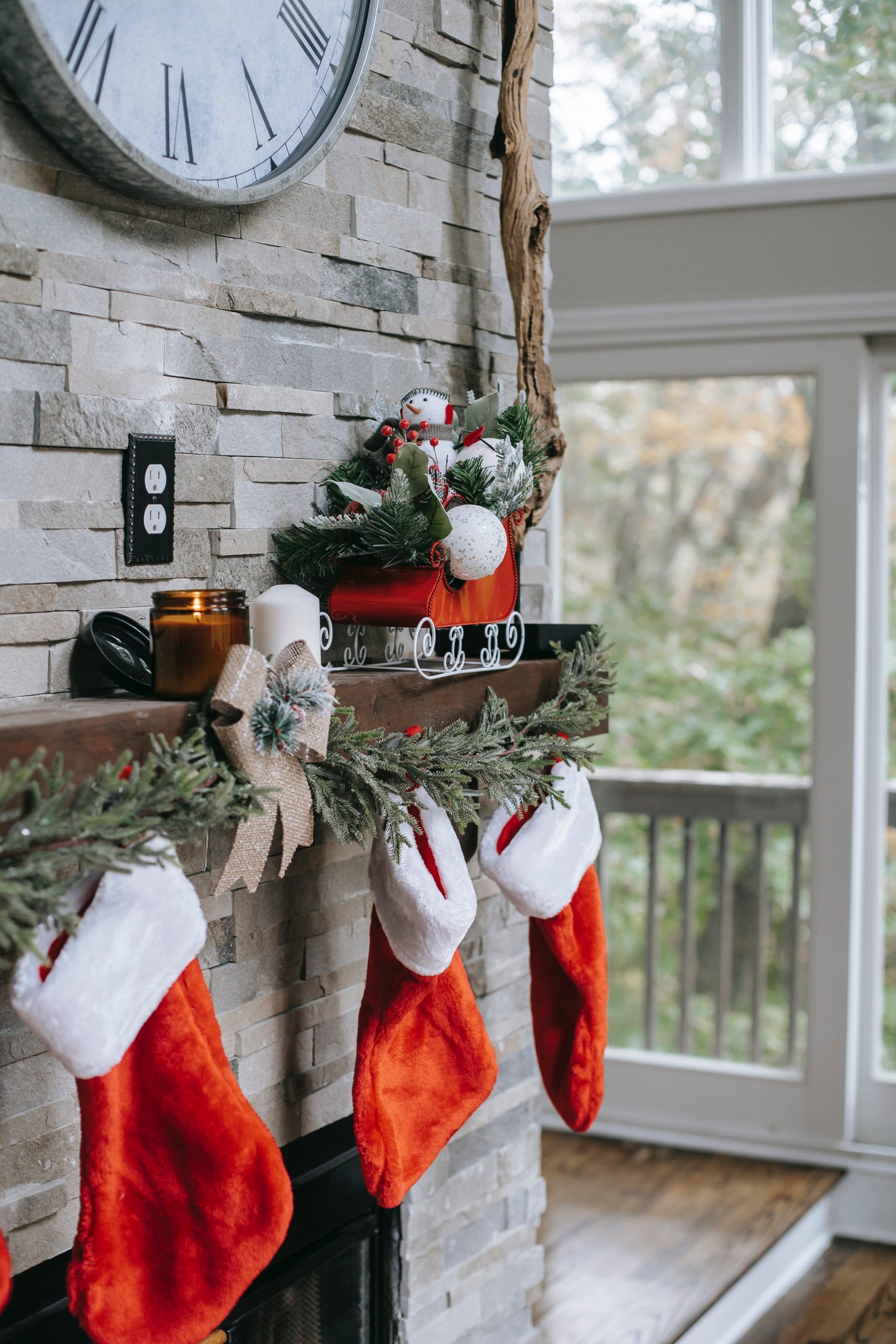 3. The Perfect Christmas Tree
The Christmas tree is often the centerpiece of holiday decor. The tradition of decorating trees during the holiday season dates back to the 16th century in Germany. When selecting your tree, choose one that fits your space and complements your chosen theme. Whether it's a real evergreen or an artificial tree, be sure to fluff the branches and ensure they are evenly spaced. Once you've assembled your tree, start with the lights before adding ornaments and garlands. A well-lit tree creates a warm and inviting atmosphere.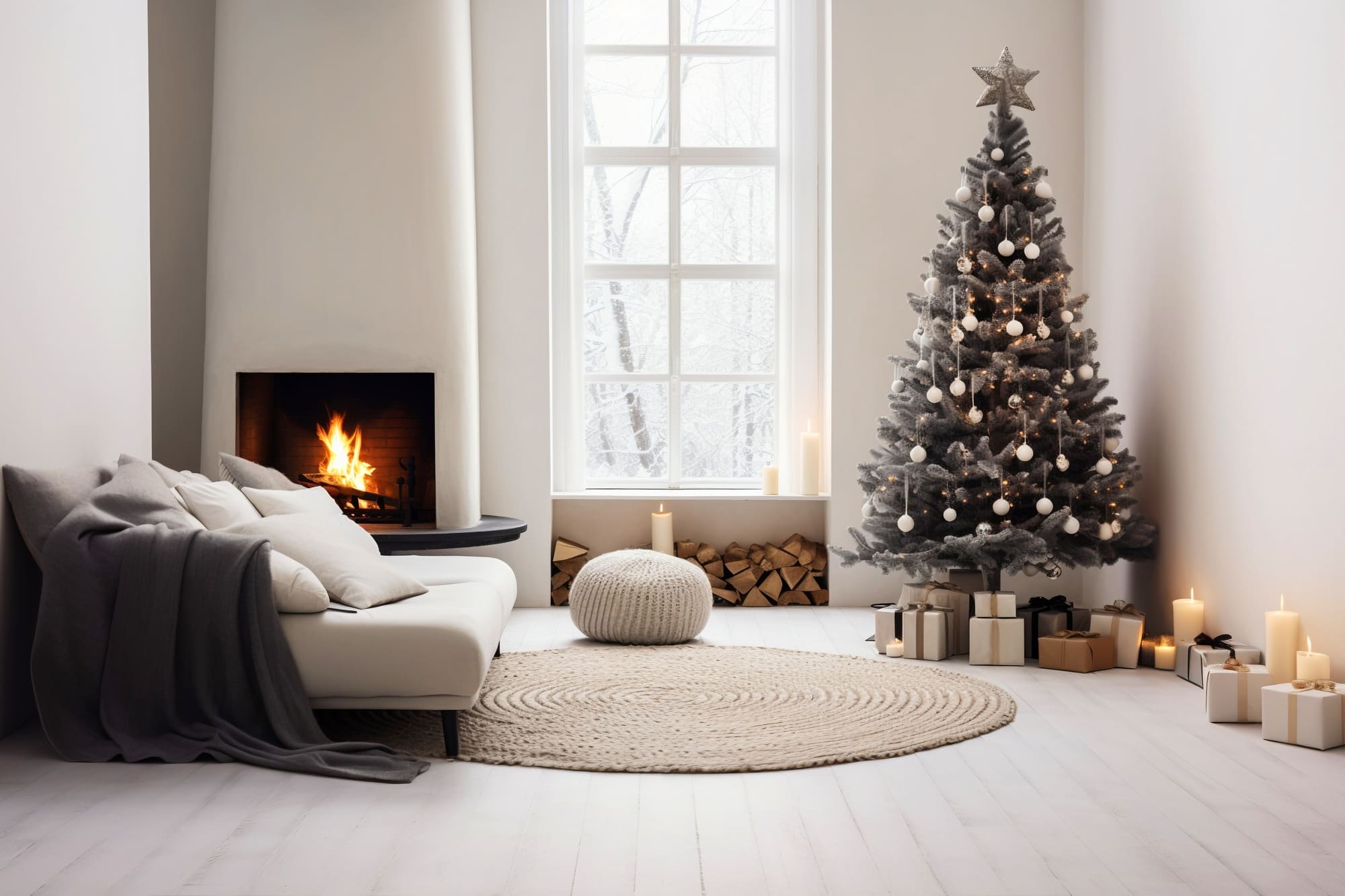 https://www.freepik.com/free-ai-image/beautiful-christmas-tree-elegant-interior_69606666.htm#fromView=search&term=christmas+interiors&page=1&position=0&track=ais_ai_generated&regularType=ai
4. Ornament Selection
Selecting the right ornaments can make or break your Christmas decor. Mix and match ornaments of various shapes, sizes, and textures to create visual interest. Family heirlooms, handmade ornaments, vintage light-up Christmas bells, and new additions can all find a place on your tree. Be sure to distribute ornaments evenly, and consider adding a tree topper that complements your theme. Whether you prefer a traditional, modern, or eclectic look, the Christmas tree reflect your personal taste and style.
5. Creative DIY Projects
Adding a personal touch to your decor with DIY projects can be a fun and rewarding experience. You can make your own ornaments using materials like felt, paper, or clay. Look for cute stocking decorating ideas and create your own personalized ones by embroidering names or adding unique embellishments. Craft your own wreath using natural materials like twigs, pinecones, and ribbons. There are plenty of knitted ideas for Christmas, so bring your creativity to the table. DIY decorations are not only cost-effective but also provide a sense of accomplishment and pride. They will make your Christmas decor truly one-of-a-kind.
6. Layering and Textures
To give your decor depth and visual appeal, embrace layering and textures. Mix in cozy textiles like plaid blankets, knit stockings, and faux fur throws. Layering adds warmth and makes your space feel inviting, while textures add dimension to your decor.
Also, mixing textures such as velvet, faux fur, and metallic accents can add depth and visual interest to your space.
7. Create Focal Points
Establish focal points in your home to draw attention and create visual interest. For instance, you can adorn your fireplace mantel with garlands, stockings, and a beautiful centerpiece. This will instantly create a festive atmosphere in your living room. Similarly, you can decorate your staircase with ribbons, ornaments, and lights to make a grand statement as guests enter your home. To enhance the coziness, throw in a Christmas accent pillow on your sofa or chair, providing both comfort and style. Also, a festive dining table with a beautifully set holiday spread can serve as a captivating focal point. Consider adding a nativity scene, a charming village display, or a stunning centerpiece to your decor.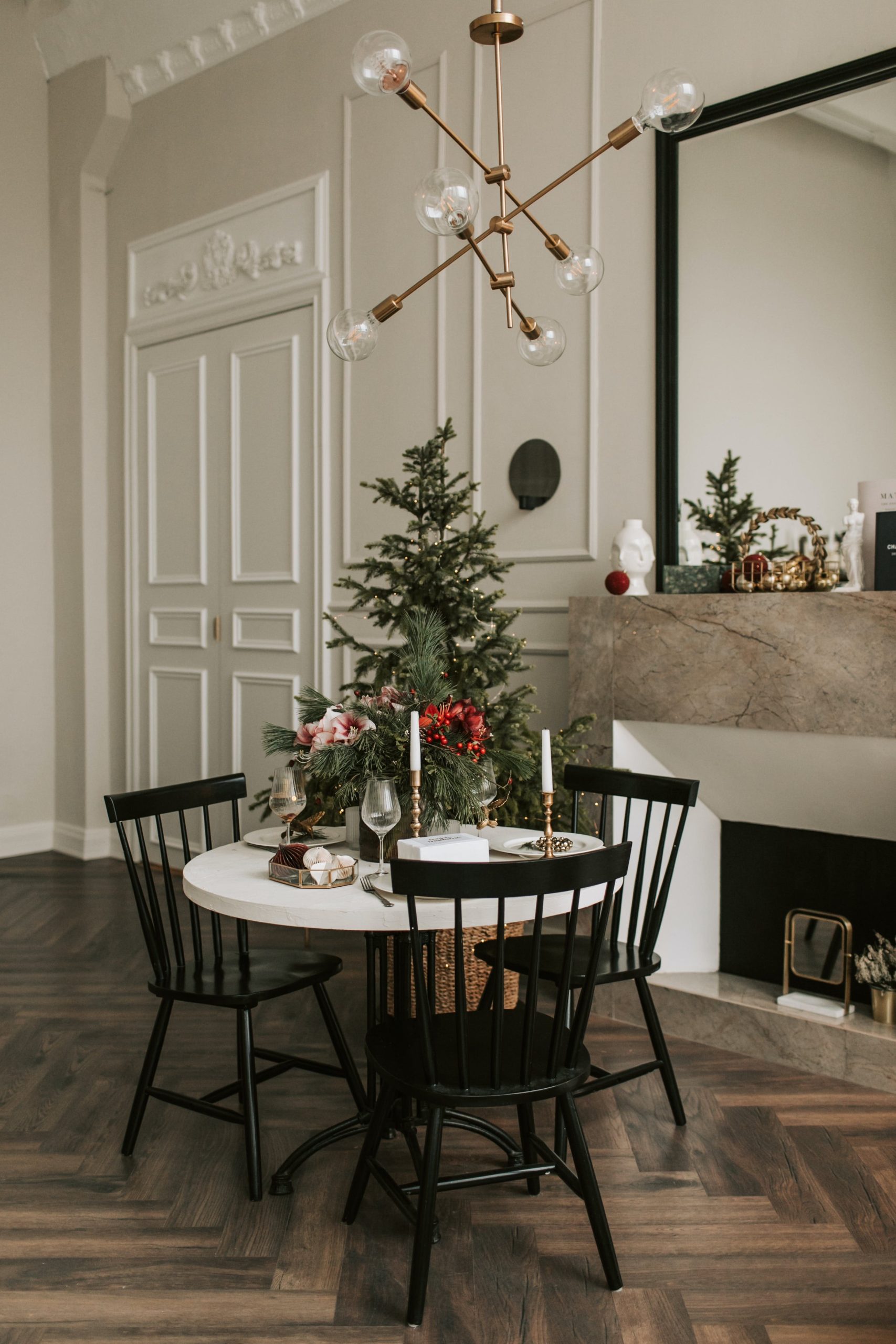 Photo by Vlada Karpovich: https://www.pexels.com/photo/chandelier-above-a-table-6119569/
8. Outdoor Enchantment
Don't limit your festive spirit to the indoors alone. Extending your Christmas decor to the great outdoors not only enhances your home's curb appeal but also spreads the enchanting magic of the season throughout your neighborhood.
a. Welcoming Porch and Entryway:
This is where you'll set the stage for the warmest of welcomes. Begin by hanging a meticulously crafted wreath on your front door. It is better to choose one that harmonizes with the theme of your indoor decor. Add a festive welcome mat, hang a light-up Merry Christmas outdoor sign, and enhance the cozy ambiance with lanterns or sconces that emit a soft, inviting glow. For an extra touch of comfort, consider incorporating an outdoor Christmas lumbar pillow to make your porch seating even more inviting. And if you're looking for inspiration, check out Architectural Digest Christmas for some stunning ideas to elevate your outdoor holiday decor.
b. Captivating Light Displays:
Illuminate your home with spectacular light displays that capture the very essence of the holidays. String lights along your home's eaves, wrap them around sturdy trees and shrubs and trace your pathways and driveway with luminous delights.
c. Life-Sized Figurines:
Continue the theme of outdoor enchantment by introducing life-sized figurines to your yard. Santa Claus, reindeer, snowmen, or Nutcracker figurines can be strategically placed to craft a whimsical and inviting scene.
9. Coordinate Colors
Maintain a cohesive color scheme throughout your decor. Consistency in color choices will tie everything together, making your home feel more harmonious and polished. Choose a color scheme that complements your existing home decor. By selecting colors that coordinate with your furniture and walls, you can create a cohesive and visually appealing look. For example, if your living room has a lot of neutral tones, you could opt for a classic red and green color scheme to add a traditional touch to your Christmas decor.
10. Embrace Simplicity
While it's tempting to go all out with decorations, sometimes less is more. A minimalist and elegant approach can be just as enchanting. Consider using simple, neutral decor that creates a serene and sophisticated atmosphere.
Creative and Unique Christmas Decor Ideas
One unique Christmas decor idea is to create a winter wonderland theme in your home. You can achieve this using white and silver decorations like snowflakes, icicles, and glittery ornaments. Hang them from your Christmas tree, drape them across your mantel, and scatter them on tables and shelves. Add some white fairy lights to create a magical and snowy atmosphere. You can also incorporate faux snow or cotton batting to mimic a snowy landscape. To enhance the winter ambiance, consider swapping out regular towels for a Christmas towel set in white or silver hues.
Another creative idea is to incorporate natural elements into your Christmas decor. Instead of using artificial materials, consider using real pinecones, branches, and berries. You can gather pinecones from your backyard or local park and paint them in gold or silver for a festive touch. Arrange them in a bowl or use them as place card holders. You can also use branches and berries to create a rustic and cozy centerpiece.
An unconventional Christmas decor idea is to create a themed tree. Instead of the traditional red and green color scheme, choose a theme that reflects your interests or hobbies. For example, if you love traveling, you can decorate your tree with miniature globes, maps, and travel-themed ornaments. The possibilities are endless, and this unique approach will make your Christmas tree a conversation piece and a reflection of your personality.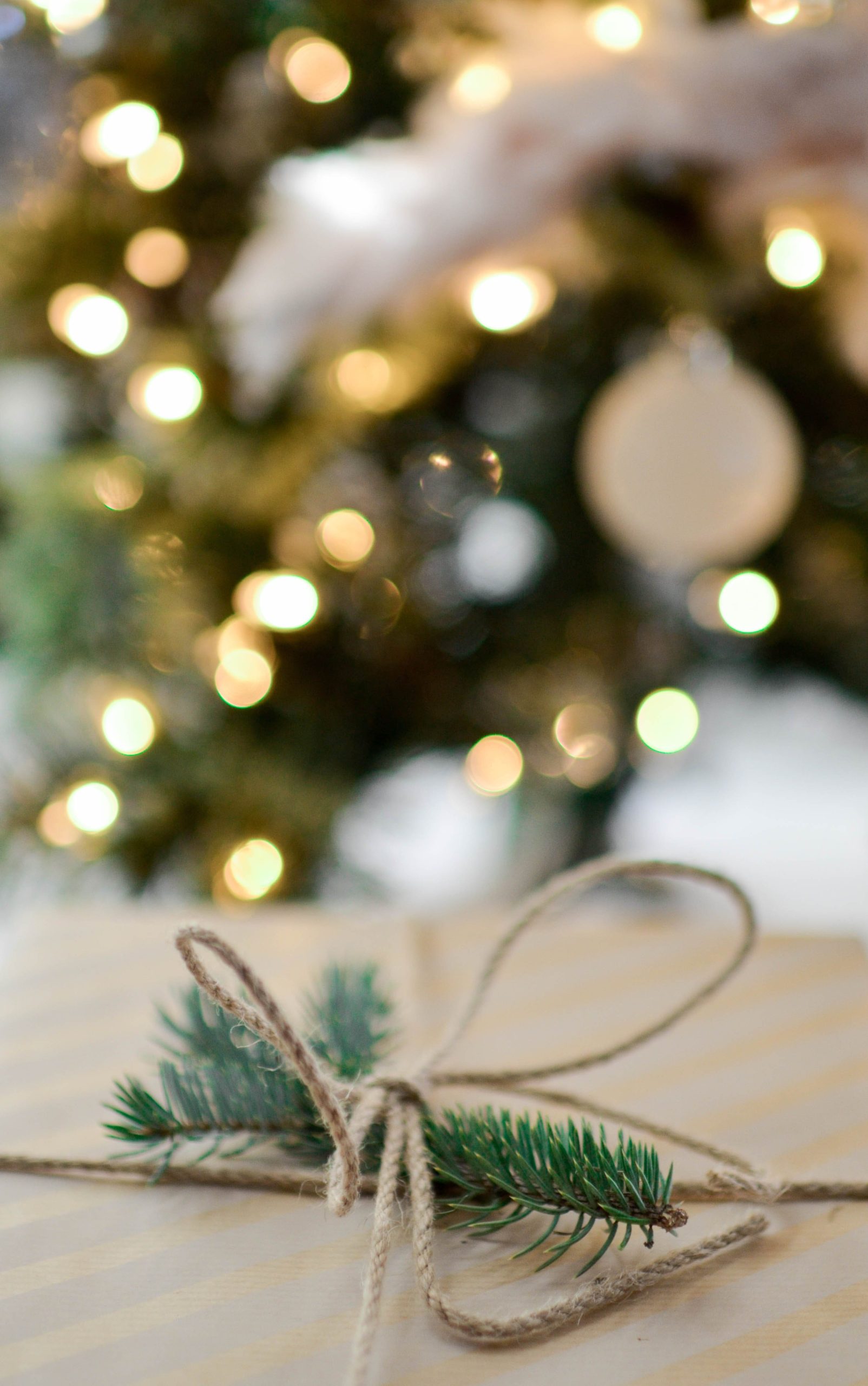 In conclusion, the secrets of Christmas decor lie in planning, personalization, and attention to detail. By starting with a clear vision, incorporating a variety of decorations, and paying attention to the little things, you can create a home that radiates the magic of the season. Whether your style is traditional, whimsical, or contemporary, there are endless possibilities to make your Christmas decor truly special. So, let your creativity shine and transform your living space into a holiday haven that will leave your family and guests in awe of the Christmas spirit you've brought to life.
Tags:
Public date:
November 9, 2023