Organic forms in the interior, how to use them?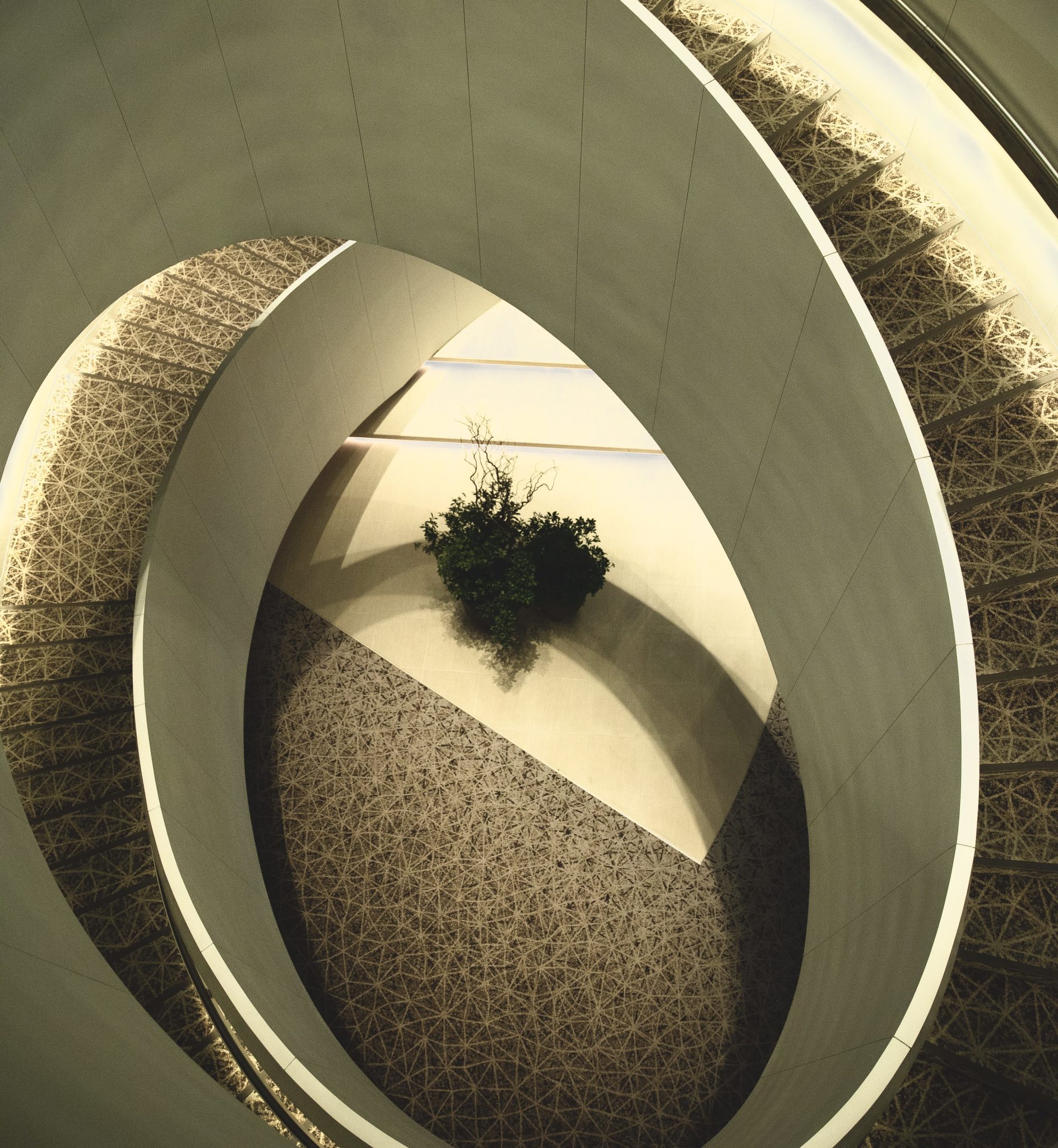 What is an 'Organic Shape'?
How organic shapes are perceived in interiors
5 features of modern organic architecture
8 ways to incorporate organic shapes into interior design
One of the biggest trends 2023 is 'organic shapes.' It permeates all aspects of design, from accent chairs to coffee tables.
The trend towards organic forms in design is also a consequence of design getting closer to nature, an increasingly conscious approach to the environment, and more design research. Last but not least, technology has brought surprising new alternatives to traditional design through various materials. In this sense, new materials bring many new and exciting forms that were impossible to create just a few years ago.
Also, with everything that has happened in the last few years due to the pandemic, people want their homes to be peaceful. Designers are trying to embody this in the forms used in interiors to influence the space. We see more elegant curves, soft wavy, and generally more rounded shapes. These characteristics will be prominent in our designs this season, as curved lines have a calming effect on our minds and soften the environment. As a result, it creates a space where you can relieve stress.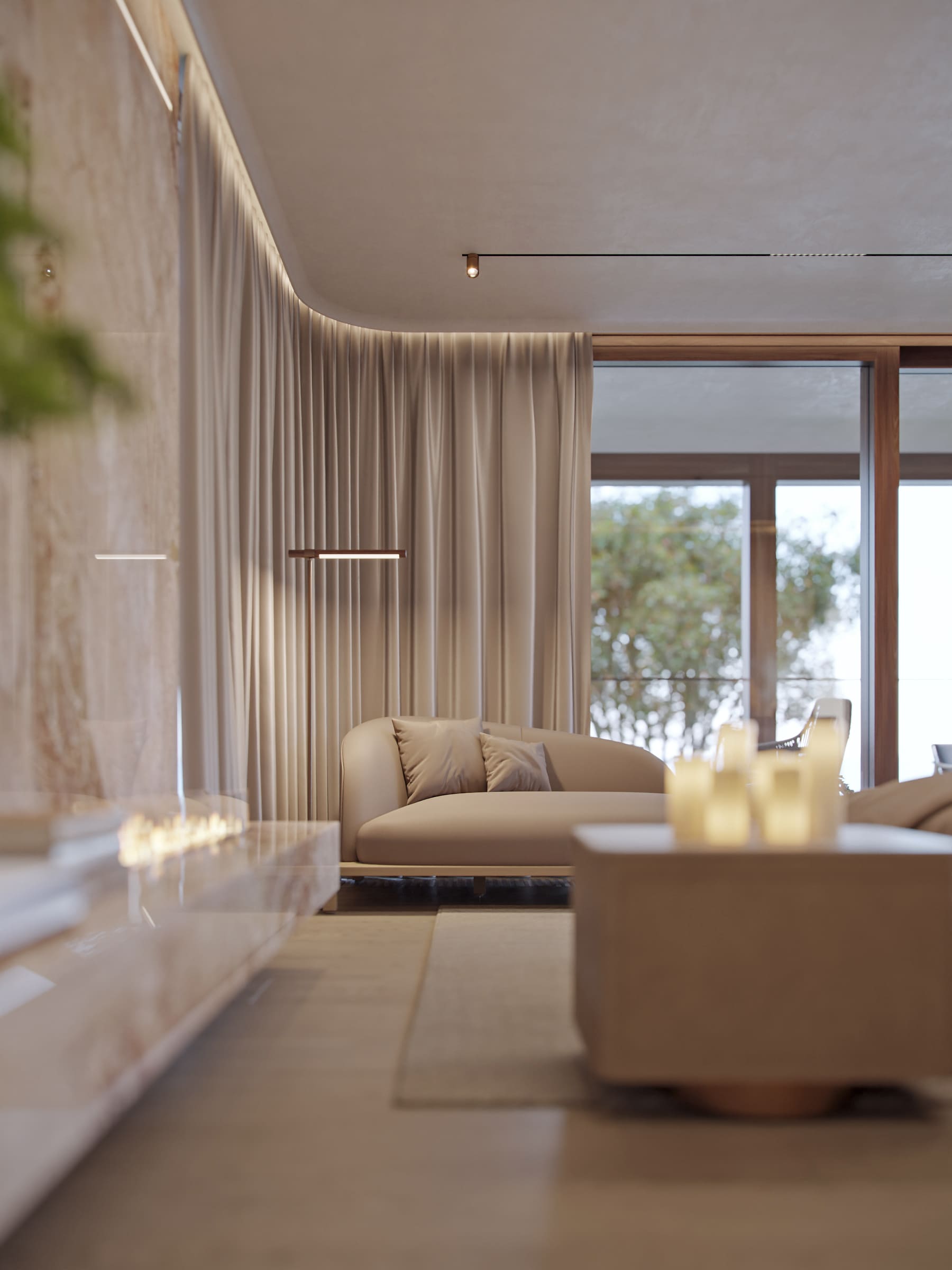 WHAT IS AN 'ORGANIC SHAPE'?
Organic shapes definition
Organic forms are not regulated by any pattern or precise dimensions in their corners, curves, or length of lines. Structure, smooth lines, or sharp corners do not constrain them as they are similar to the forms we find in nature: rocks, landscapes, and greenery.
Organic forms, as mentioned, stem from biophilic design, which focuses on nature.
It includes every tiny detail, from the flowing curves of a nature-inspired table to the delicate flower-shaped buds of a chandelier; biophilic accents that display the asymmetry of nature are in high demand.
You can easily see that nature organic shapes in interior design can be either very irregular or more regular.
No matter how irregular the shape, this trend can be seen in furniture, lighting, decorative elements, carpets, wall art, arches and much more.
A balance of using irregular lines in combination with diagonal, horizontal, and vertical lines that you probably already have in your space - a balance is achieved. And this is an important design principle for interior designers.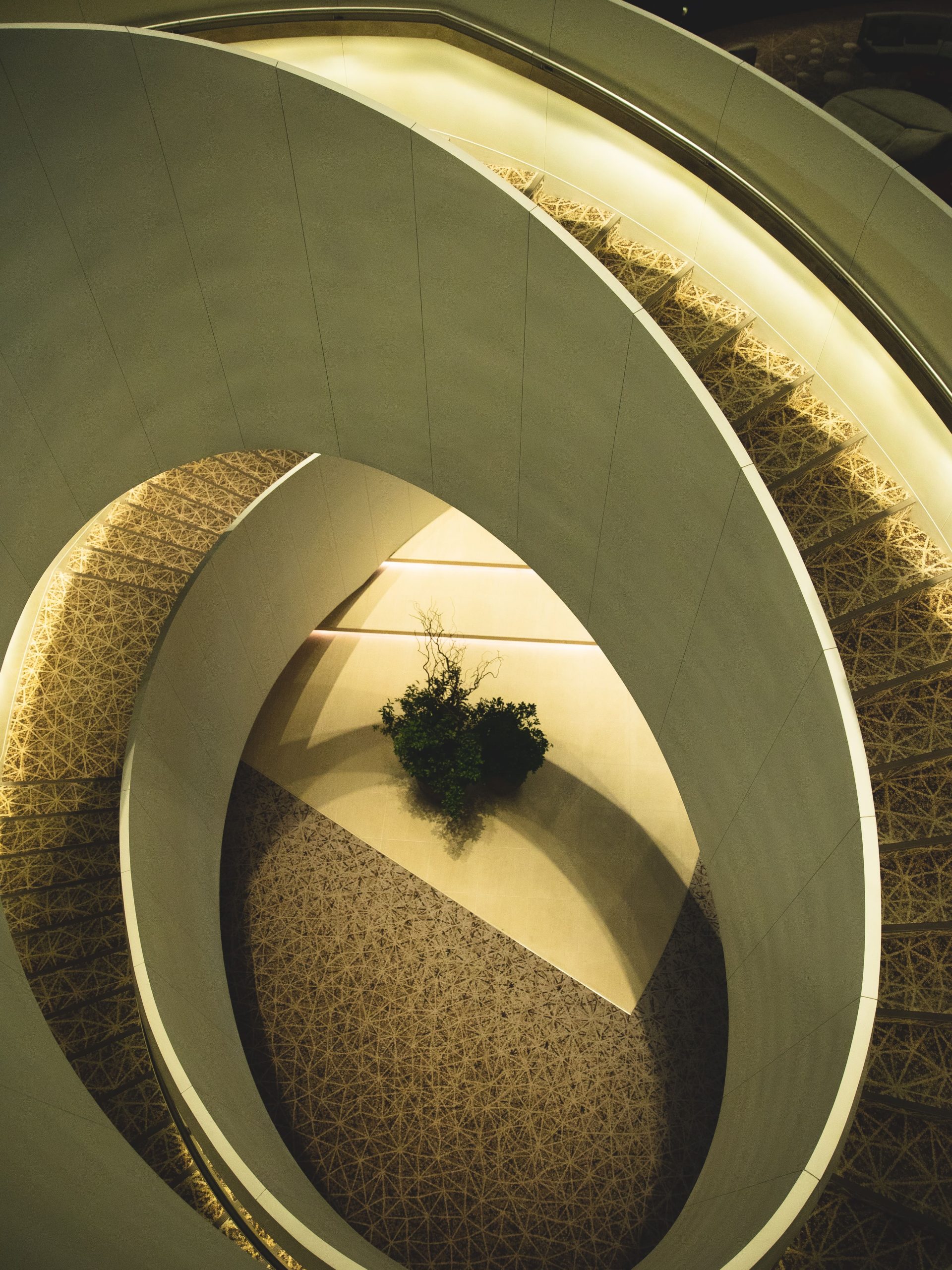 How organic shapes are perceived in interiors
By incorporating organic shapes into your home, you will create softness and a sense of movement in the space. The more irregular it is, the more movement it creates. More irregular forms also mean that they will be more natural, similar to the organisms we can find in nature.
More natural forms, rather than clean lines, create a sense of greater creativity and freedom, which can be used to influence creativity in your home or dedicated creative space.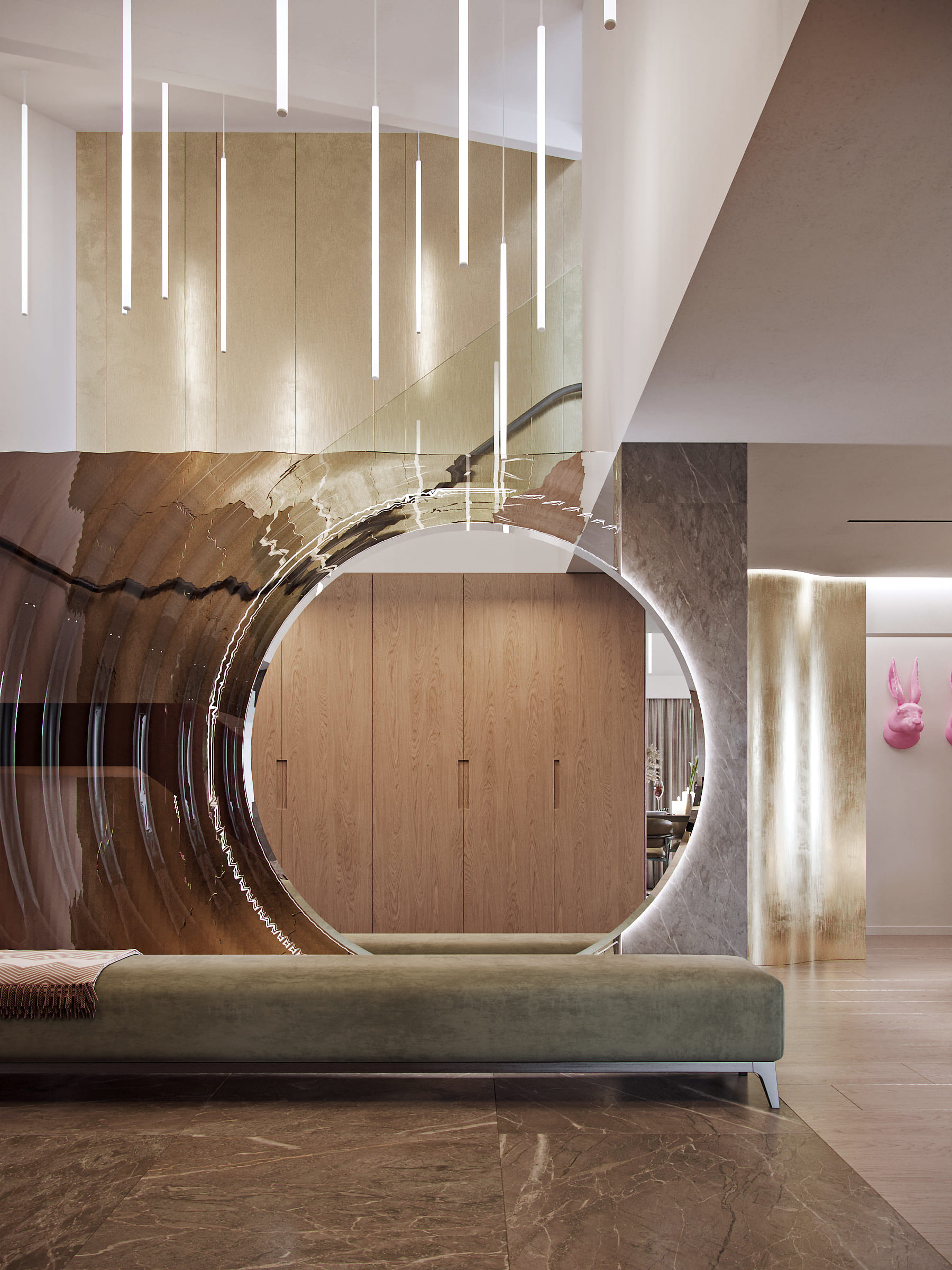 5 features of modern organic architecture
1) Blurring the boundaries between the interior and the natural environment
In organic interiors, it is difficult to draw a clear line between the 'outside world' and the actual living space. The boundary exists only within the edges of the functionality of the room.
2) Maximum recreation of natural forms in the interior
Home space is not an artificial environment for human relaxation and work but a natural extension of nature. Organic interiors are almost entirely devoid of strict geometry. For example, the design of furniture pieces recreates the natural curves of the wood. When selecting textiles, the designer prefers floral and animalistic prints.
3) Use of natural materials
In the early phases of the development of the organic style, it was assumed that only one kind of material - stone or wood - should be used in designing a space. Nowadays, designers have abandoned the 'clean line' approach to texture so that you can find a variety of materials in interiors. The main criterion for selection is naturalness. But that doesn't mean that "organic" means only natural stone or 100 percent cotton and linen as textile complements. When creating an organic interior, the space only imitates 'living nature.' This is why such interior does not reject artificial stone or architectural concrete as a material for finishes or the base of furniture pieces.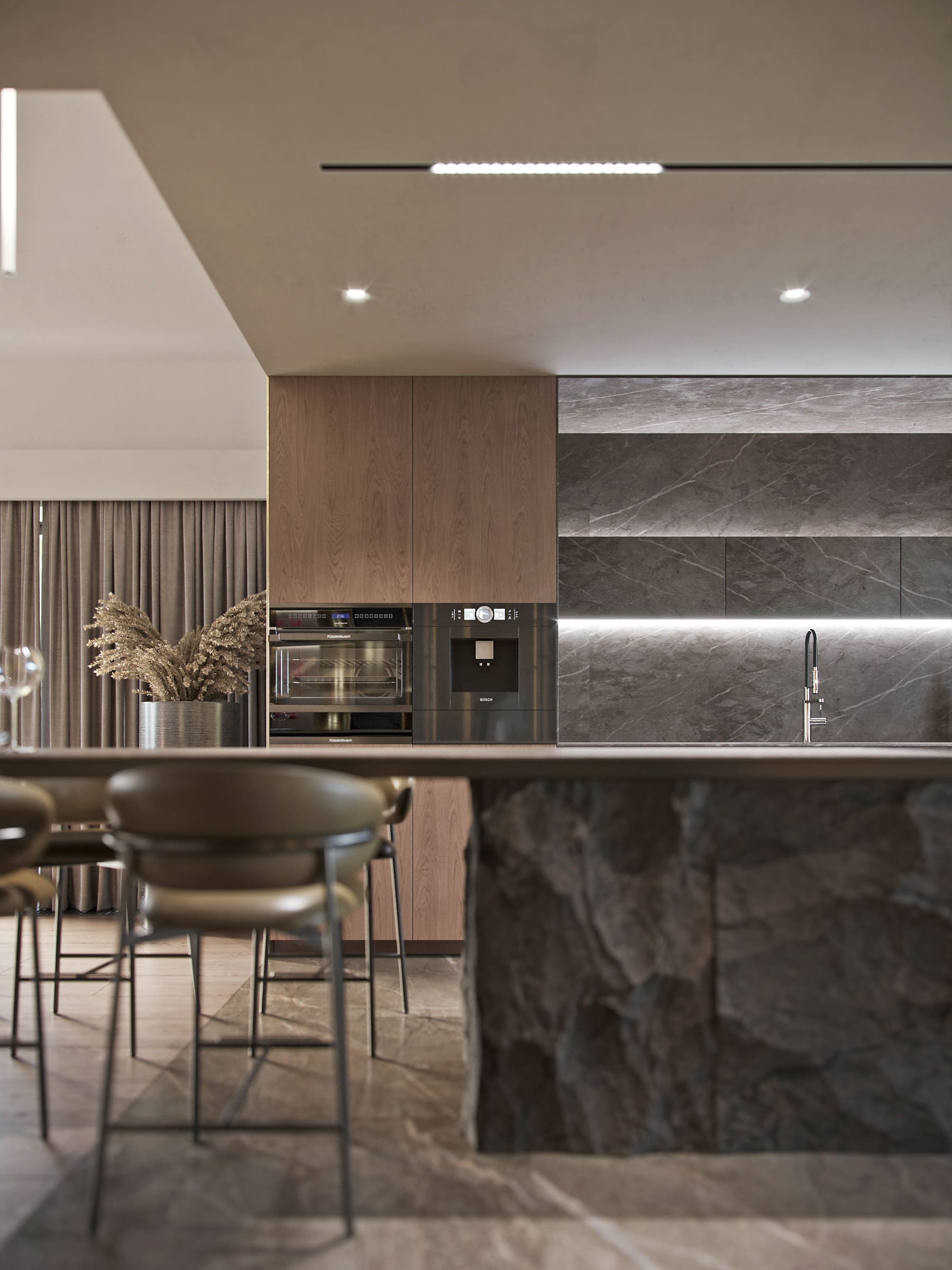 4) Natural sunlight
An organic interior is a space that is completely filled with natural light. This is achieved by rejecting the typical window opening formats. But 'organic' is not just about panoramic light portals but also about small windows in potentially "blind areas" of the interior.
5) Elements of living nature in interiors
How do you "let" nature into your interior? 
The best and easiest way is to do this is with plants. One of the most popular design techniques is to create 'green accent walls' with plants or moss as a base.
8 ways to incorporate organic shapes into interior design
1) Consider an organic shape sofa
If your living room feels too square, adding a rounded sofa or a gently curved chaise longue can help smooth out any sharp edges.
While the sofa is clearly the room's focal point, the round rug or the organic shaped coffee table can play a supporting role, subtly echoing and enhancing its shape.
If you don't have space for a large sofa or chaise longue, look for a traditional couch with a smaller back or sideboard curve. It will still create the same result but with a smaller footprint.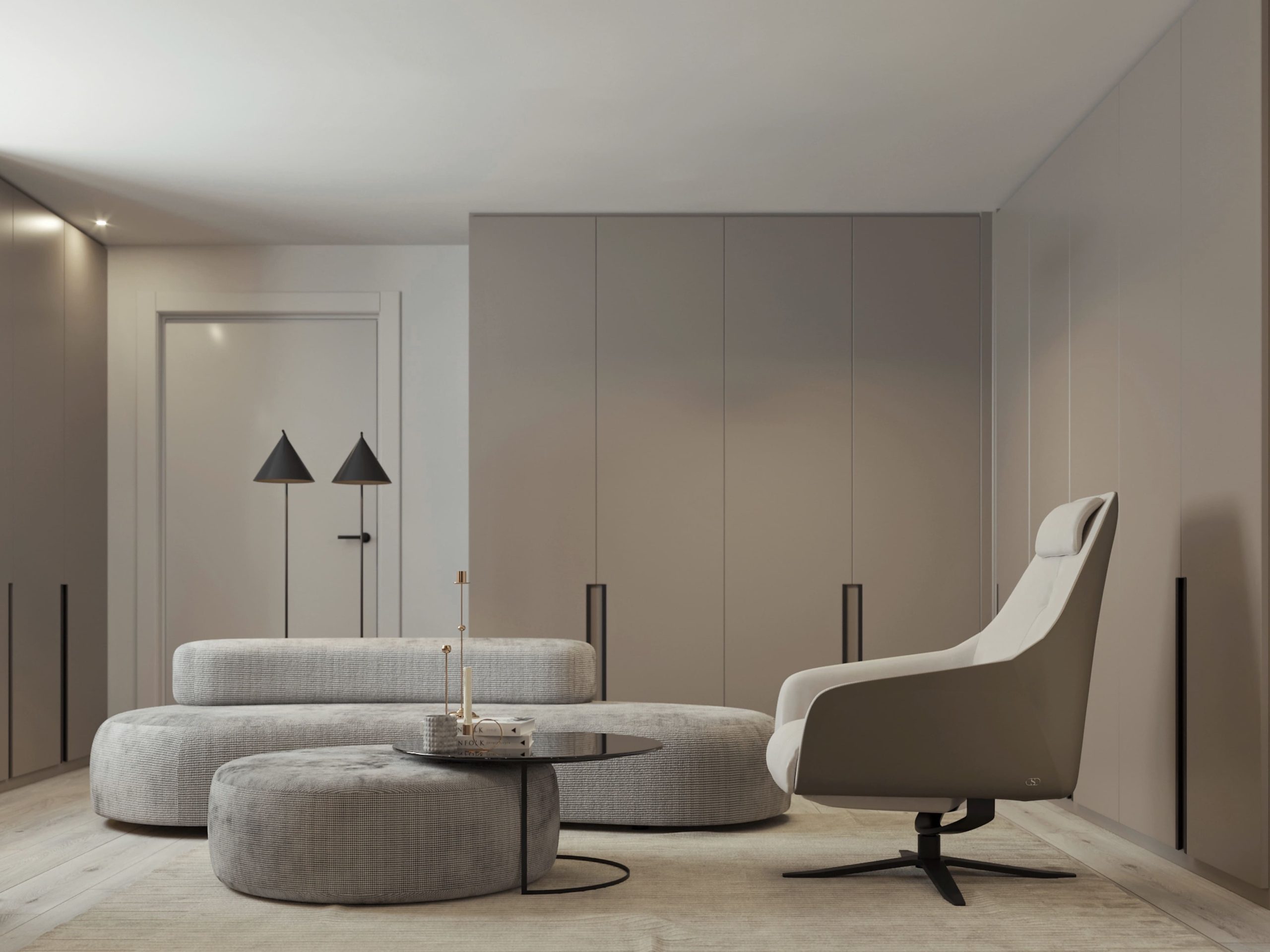 2) Furniture
Try choosing armchairs, chandeliers, or sofas with rounded corners and soft flowing shapes. When it comes to tables, avoid rigid angular lines and instead opt for round and curved pieces.
3) Lighting
You can choose a curved pendant to create a focal point in a biophilic interior. You can add it to your living room, kitchen, or other room. Choose imperfect forms and anything with soft, rounded curves. Take inspiration from forms found in nature.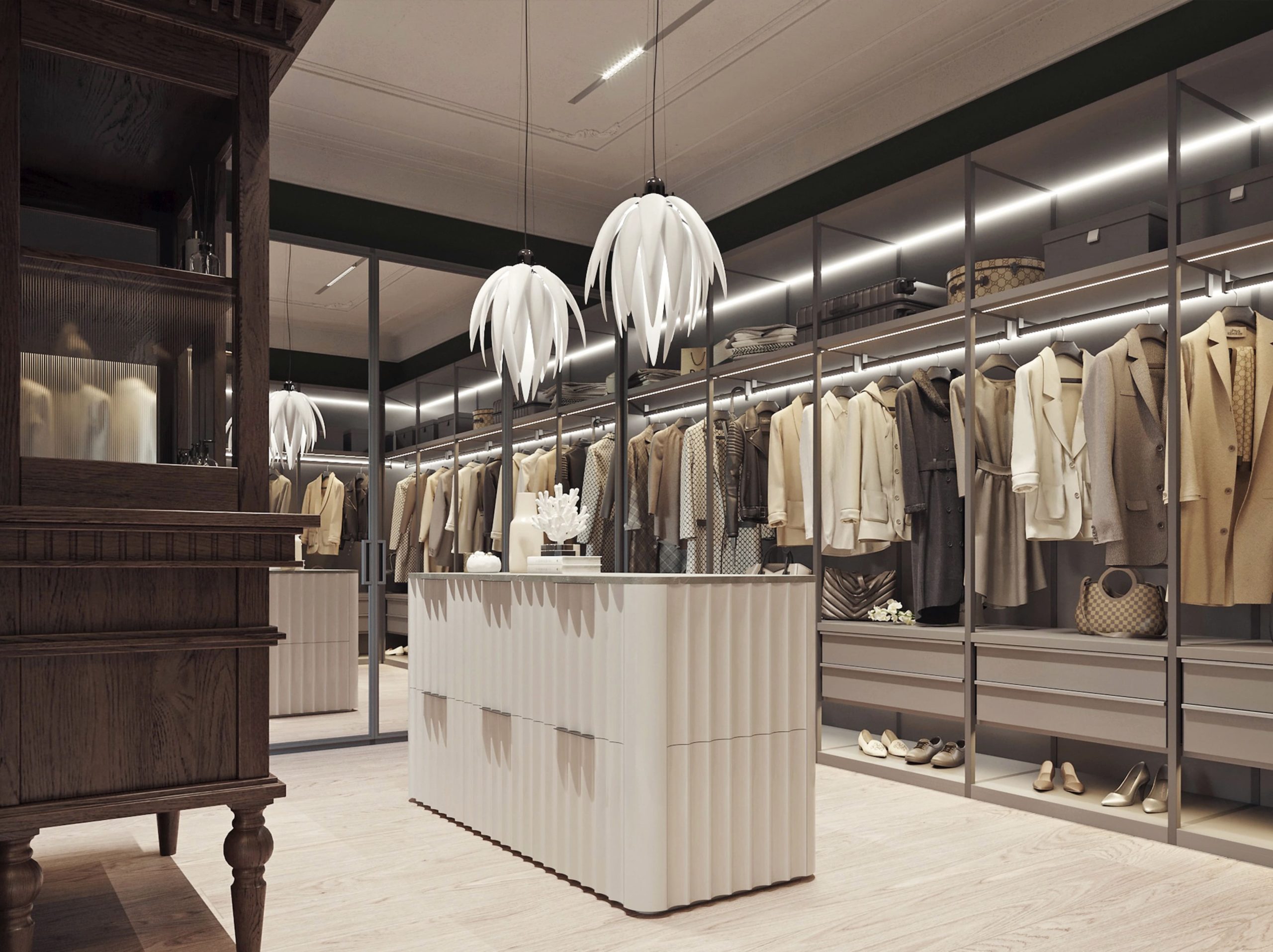 4) Wall coverings
An easier way to bring organic shapes into a room is to paint them directly onto the walls. You can just hang the wallpaper or draw it yourself using easy organic patterns. A more sophisticated way is to use wall panels made of wood or stone, for example. You can play with the texture as well.
5) Rugs
It's easy to pick out a round rug, but there are so many unusually shaped rugs on the market right now that it would be a loss to pick something as expected. Instead, look for rugs that have more flow and movement.  A rug seems like just a detail, but it can complete the whole look of an organic shape design in your home.
6) Accessories
You can use all your imagination when it comes to organic decorating style. But it's also best to stick to shapes inspired by nature. Try pieces made from natural materials and with irregular patterns.
7) Bring organic shapes into the bathroom
You can opt for a free-standing round bathtub and a self-circulating or curved washbasin to create a focal point in your bathroom. 
Also, feel free to experiment with new materials; you can consider a stone sink with irregular edges.
In the bathroom, rounded accessories give a modern, luxurious look. Round shapes also help to create a spa atmosphere that creates a soft and soothing mood.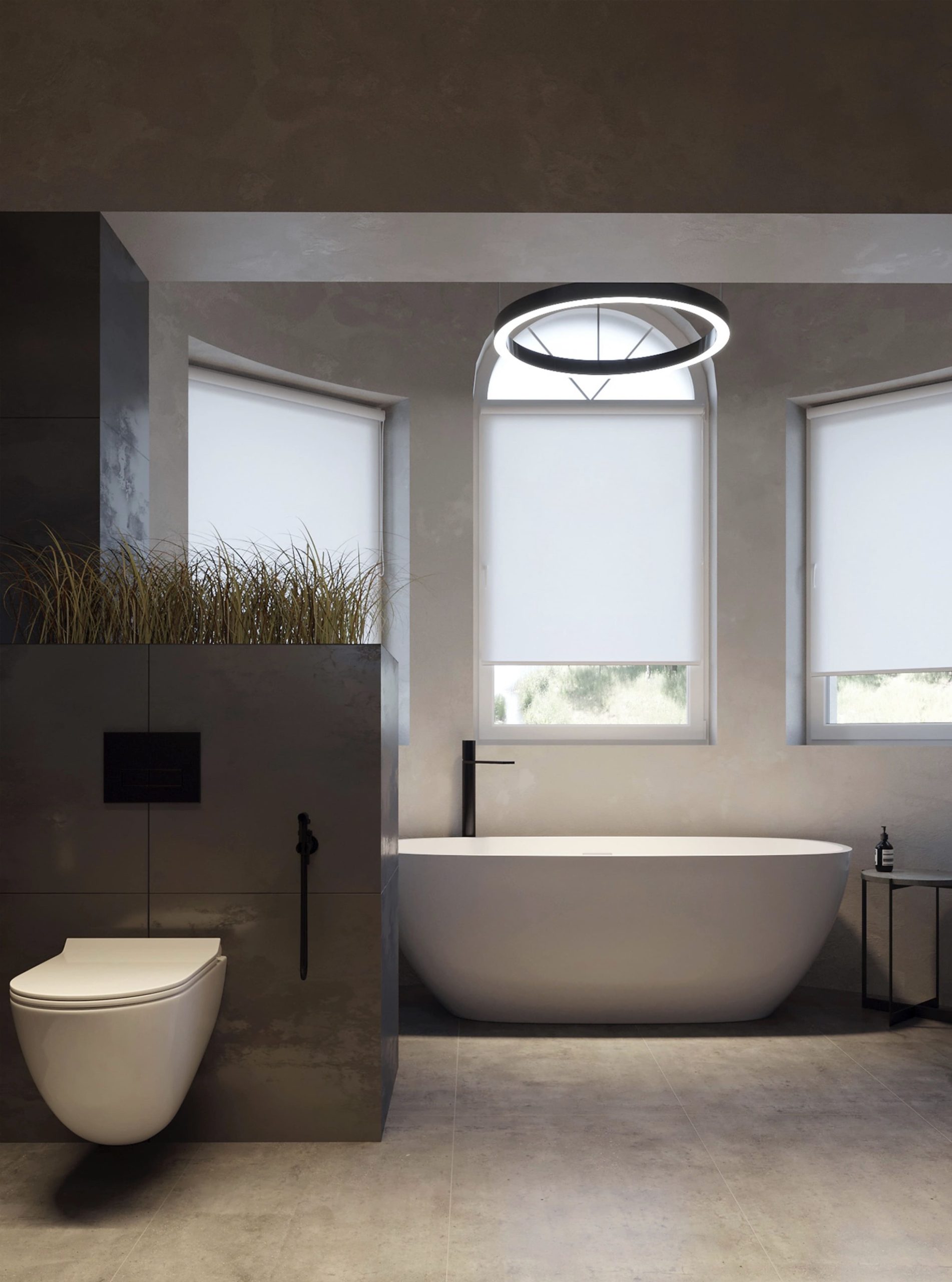 8) Opt for a round or semi-circular bathroom mirror
Choose a round mirror instead of a rectangular one to complete your bathroom.
You can choose a round mirror with a frame or without a frame. It depends on your style preferences and how spectacular you want the structure to be.
Tags:
Public date:
April 19, 2023