Japandi's interior trend is ...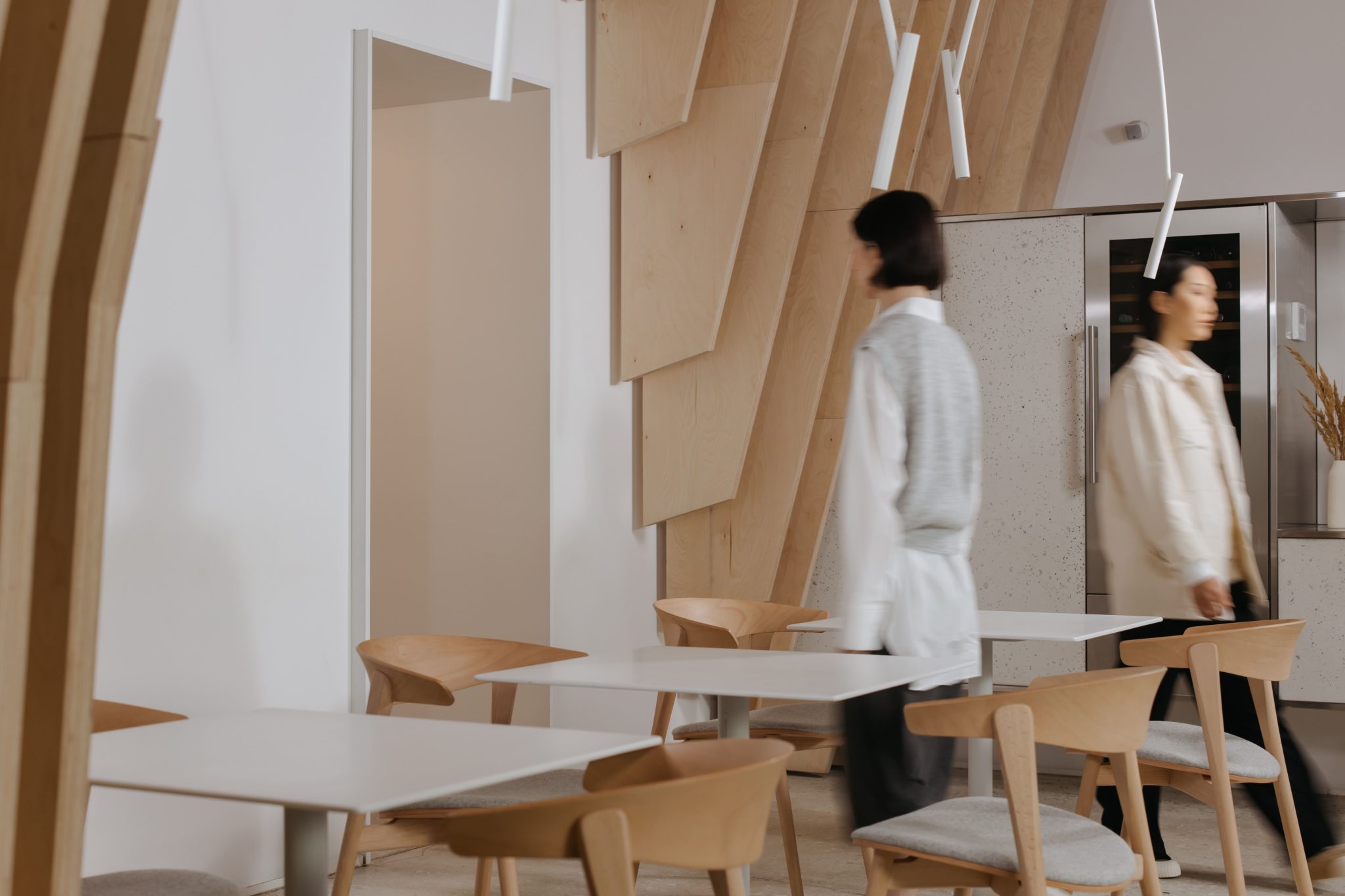 What is Japandi interior design?
Japandi philosophy and style features
Japandi color palette
Materials and Finishings
Furniture
Textiles and Decor
Japandi bedroom design
What is Japandi interior design?
The Japandi style is an interior trend that emerged due to a mixture of two popular trends - Japanese and Scandinavian. Despite the geographical remoteness and significant differences in mentality, the symbiosis turned out to be very harmonious. The aesthetics of the style could not be better in accordance with the modern concepts of beauty and practicality. Therefore, it is believed that this is the year of the Japandi interior trend, and it is clear why: the Japandi style looks great in the interior of a modern apartment. 
Japandi is not just an interior style; it is a philosophy that combines Scandinavian minimalism and the Japanese "wabi-sabi" temperament, which finds perfection in imperfection, embodied in the beauty of traditional decor, raw material, and simplicity of natural elements.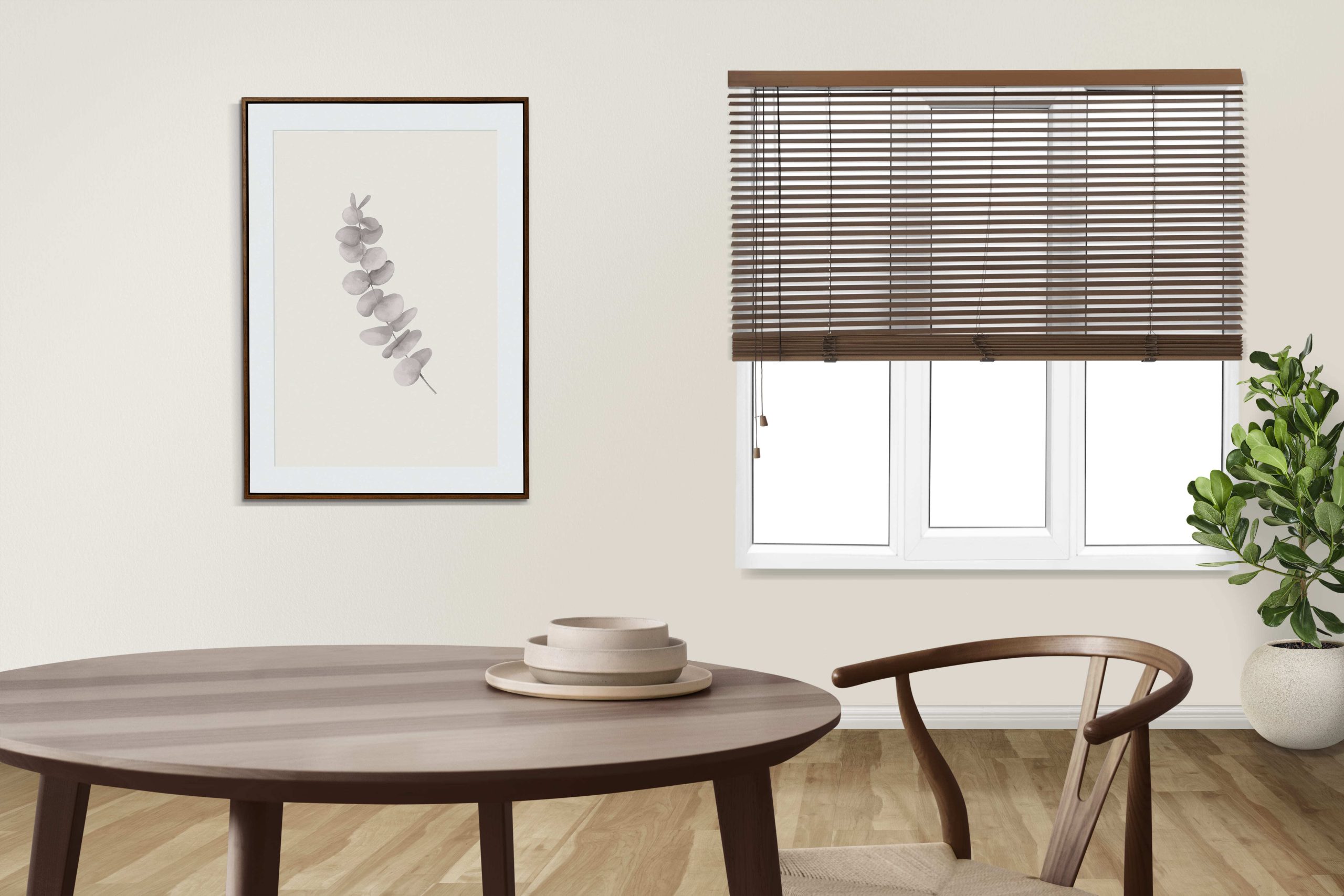 Japandi philosophy and style features
Japanese and Scandinavian philosophies have much in common: similar aesthetics and design based on minimalism, a quiet appreciation of beauty in functionality, and a calm and serene approach to life.  
 The Japandi style combines characteristics common to the two design trends:
 - Closeness to nature is reflected both in the choice of materials and the decor. Adherents of this style appreciate objects that "age beautifully."
 - Simplicity - simple shapes and lines, restraint, and minimalism. Arches, luxurious headboards, moldings, and other classic elements are not characteristic of Japandi.
 - Functionality - Proper zoning of space, compact furniture. There is no place for things that do not make sense and are useless. First and foremost, in Japandi is a preference for the purpose of the object, and only then for its beauty.
 - The elaborate storage systems result from Japanese pedantry and the Scandinavian love of order. To avoid disturbing the house's sacred order, the owners of such rooms use all kinds of niches, closets, and dressing rooms.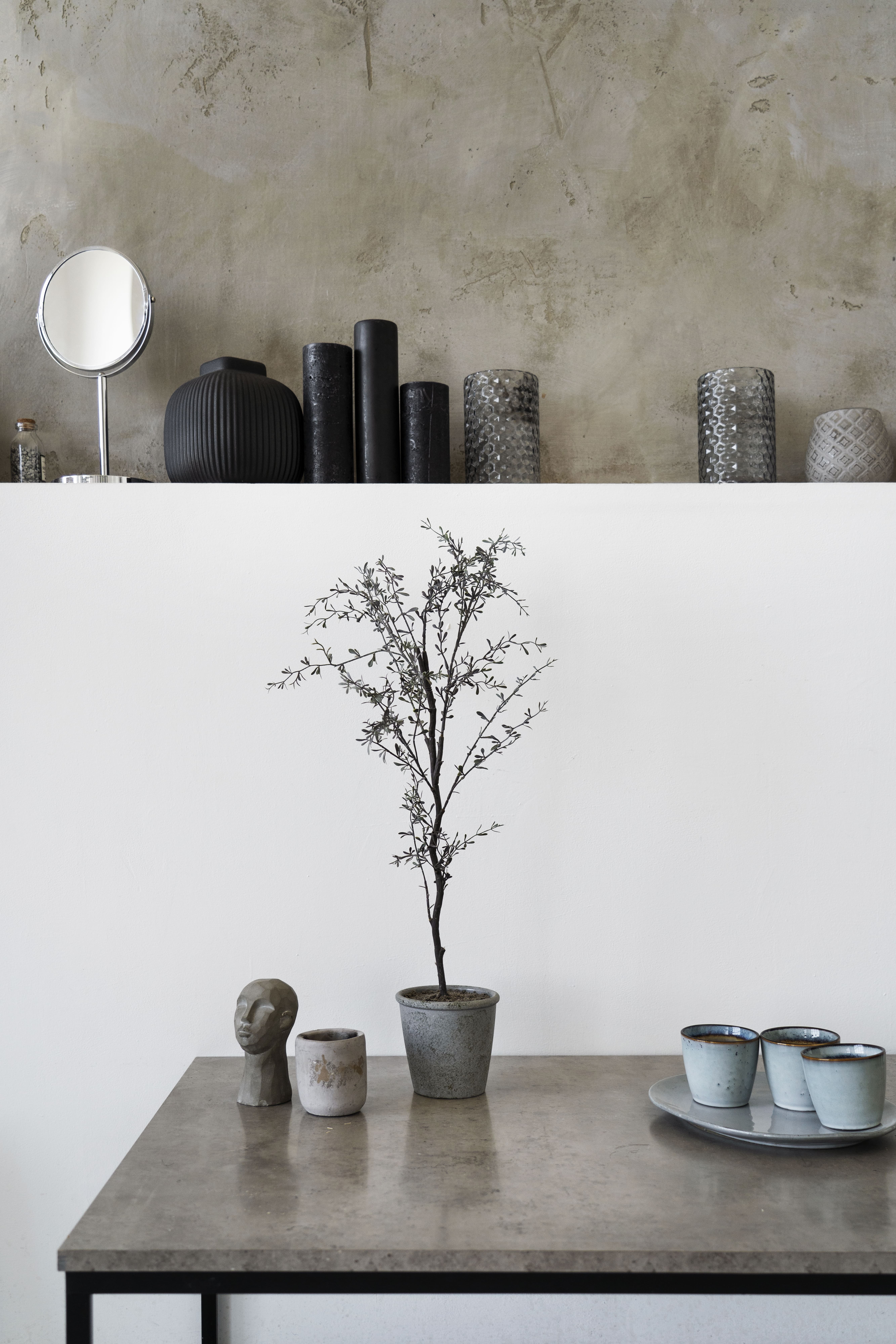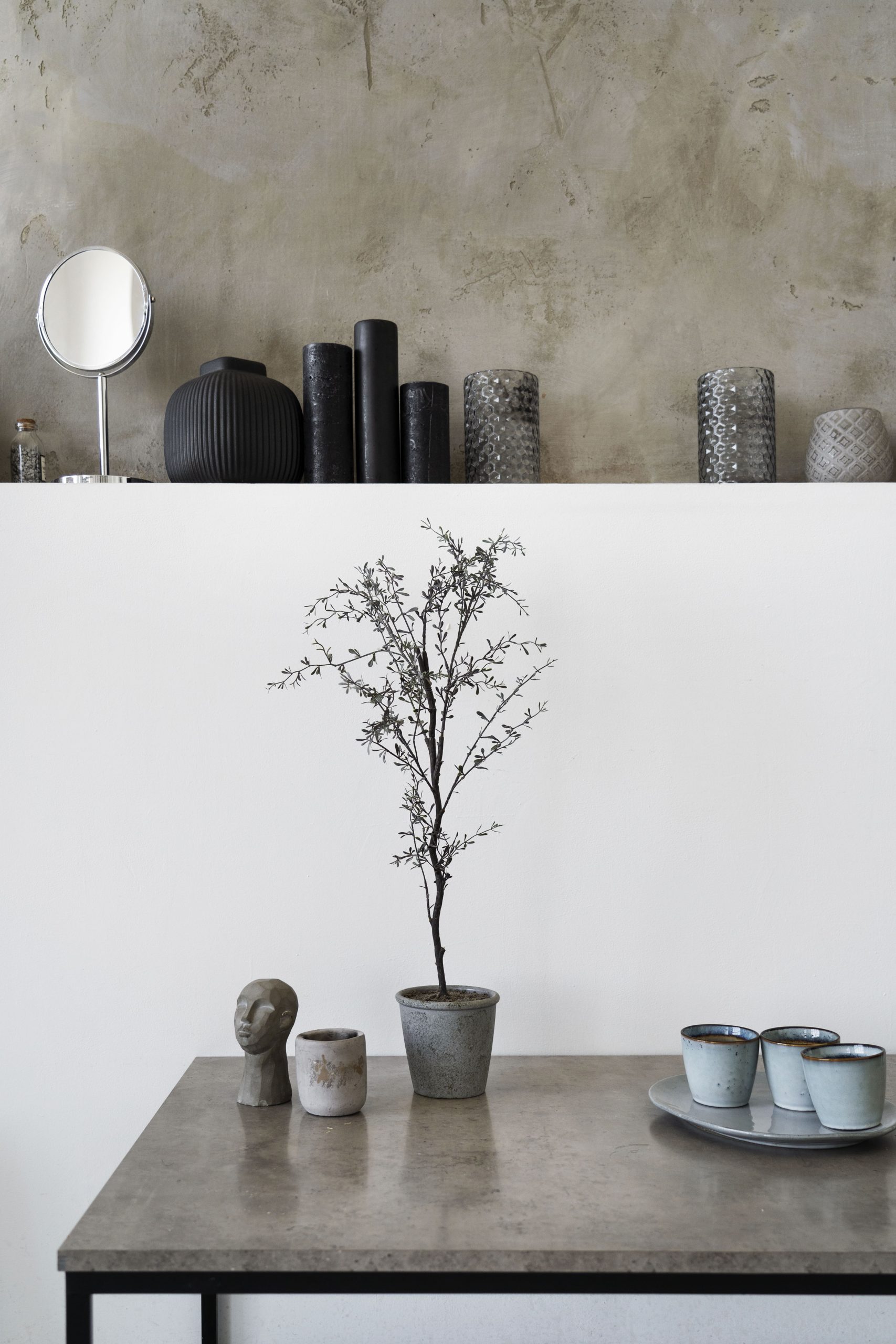 Japandi color palette
A warm and neutral color palette is the foundation of every interior in the Japandi style. Japandi is the perfect balance between the bright and cool color palette of the Scandinavian style and the warm and natural of the Japanese. You can also find cooler shades of muted pinks, blues, and greens, warmed by earthy details and wood elements. Contrast is also significant. For example, light walls and flooring combined with dark furniture and decor. Black, blue or dark gray would work for accenting. 
Materials and Finishings
The combination of nature and simplicity is the basic rule of style, which applies to the choice of materials for finishing the Japandi room. Interiors in the Japandi style gravitate toward naturalness. What will do:
 - wood
 - natural stone
 - ceramics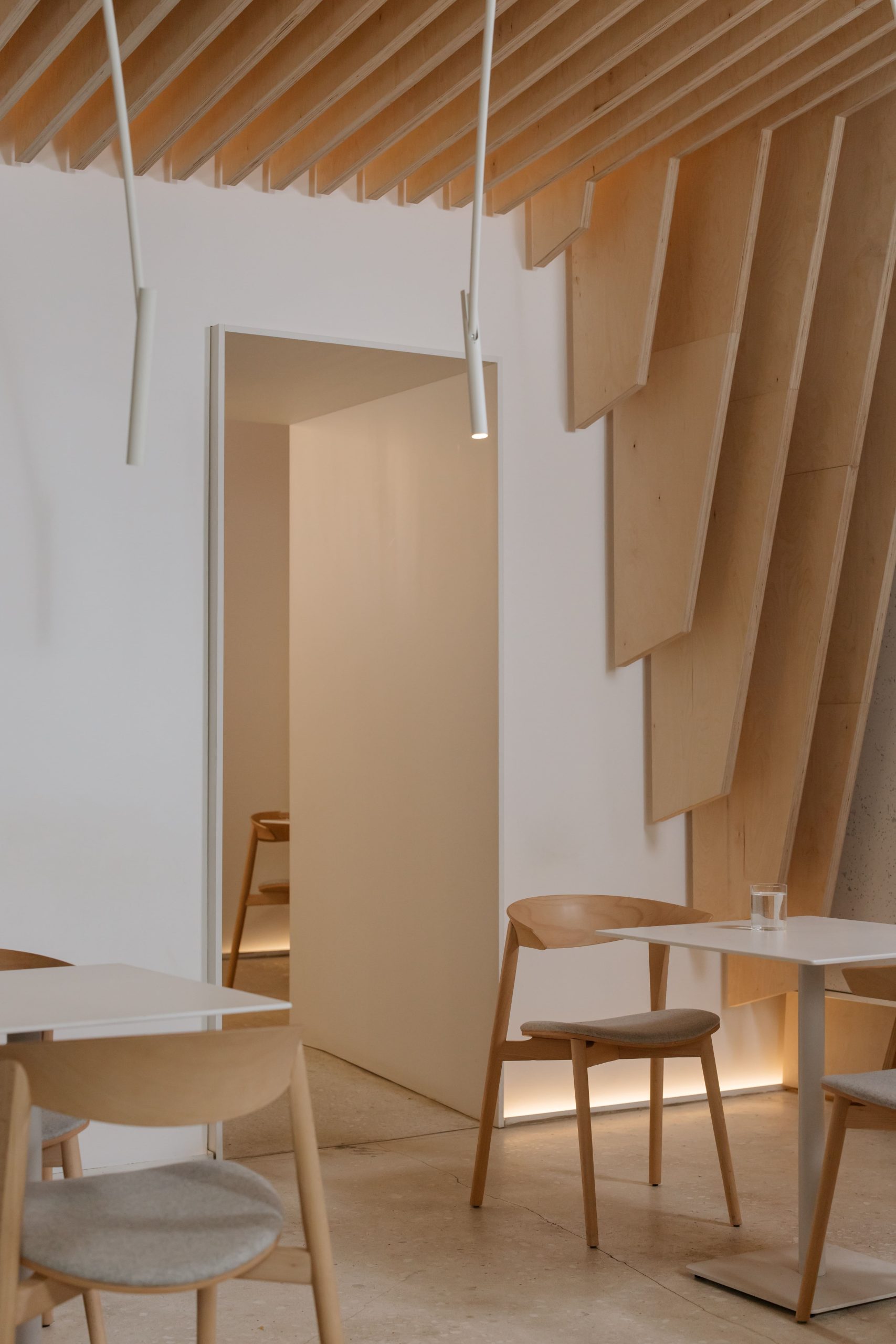 Furniture
 Furniture in the Japandi interior design is compact and practical. Wabi Sabi Japan's ethics are based on a love of natural and artificial imperfection. Choose furniture in simple and raw materials but with high quality. In Scandinavian interiors, light furniture is more common; in Japanese - dark. So you can use different shades and varieties of wood; the main thing is that the furniture is simple and functional. 
 Furniture pieces are chosen carefully. They have clean and minimalistic lines, relatively low to the Japanese philosophy that encourages people's connection to the land. When creating a Japandi-style living room, your furniture must balance comfort and minimalism while injecting a rustic, natural charm.
- Keep it simple! Furniture in this style also combines Scandinavian and Japanese features: it is pretty low, very comfortable, and functional. 
- Especially appreciated is untreated wood with its jagged and natural appearance.
- As mentioned above, Japandi-style furniture should age beautifully. And this means that you should not choose cheap leatherette, which will peel and crack over time - it's immediately apparent! It's another thing when minor scratches appear on the product made of leather - it looks completely different, and slight imperfections only give it a unique zest.
- Natural geometry. Only objects of natural geometric shapes are acceptable: oval, square, or rectangular. So, instead of a bed with a luxurious-shaped headboard, it is better to install a simple bed model podium.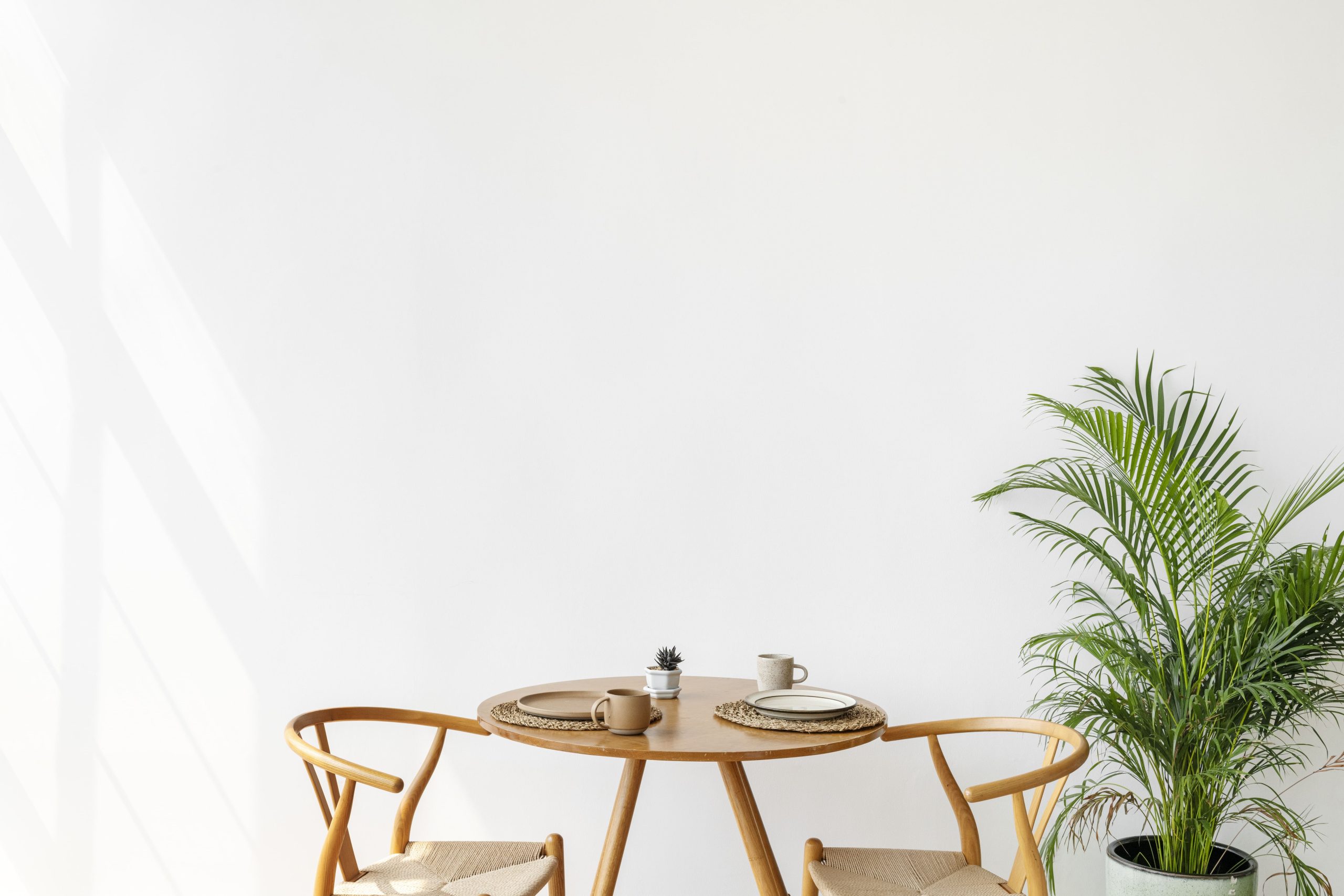 Textiles and Decor
The decorative aspect is essential, but it does not prevail over functionality. Decor and accessories should be minimalist, mostly with plants, glassware, books, and handmade ceramics.
- The best decoration for a Japanese-Scandinavian interior is plants! Japandi likes naturalness and appreciates the gifts of nature, which means that indoor flowers will come in handy. Especially if they are in clay or wooden pots of simple shapes. And also, there will never be enough of them in the Japandi home office. As there, they look as harmoniously as anywhere else.
- We should not forget that Japandi is also about comfort. As for the Japandi living room ideas, you can throw some blankets, a few sofa cushions, and rugs or hang solid-colored light curtains in linen or cotton, which will be enough to emphasize the style and make your room really cozy and homely. Here, too, it's essential to prefer natural fabrics: cotton, linen, wool, and so on. If you like textiles with prints, choose items with ethnic motifs, abstraction, and geometry, and then you will not go wrong.
 - The lighting of the interior in the Japandi style is selected based on the tasks. You should not choose one chandelier to light the entire room because the functionality is very important here, which means that you should think about spotlighting: lamps and sconces, floor lamps, and other devices that are installed in different areas of the room based on the tasks and lifestyle of the tenant. For example, if the apartment owner likes to read in bed, there should be additional lighting next to it.
- Wall art also comes down to a few statement pieces; there is no room for a gallery wall here, but just one large abstract art design or perhaps with a natural landscape, enough to decorate the space harmoniously.
-  Don't be afraid to experiment by adding elements from Japanese interior decorating, such as wood pieces that showcase traditional craftsmanship, rugs made of natural fibers, and concrete plant pots for lush greenery or vases.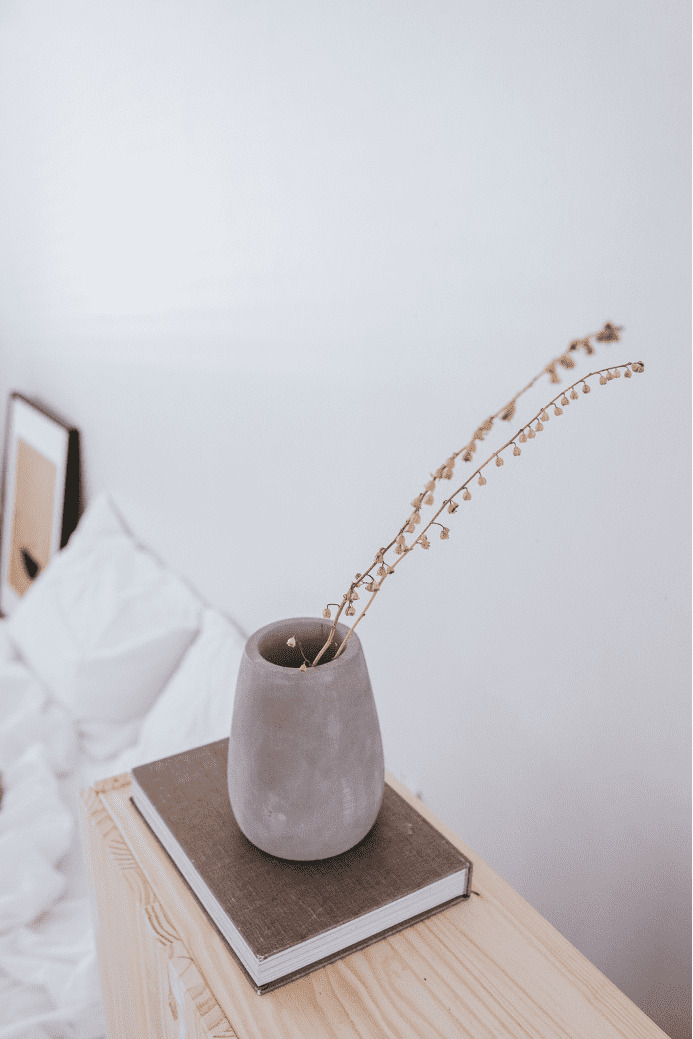 Japandi bedroom design
Japandi bedroom ideas are the right option for creating a soothing, tranquil space to sleep and relax. 
Create calm with light-filled spaces
Seek streamlined surfaces
Simplify window treatments
Focus on bedding
Create a fusion of cool and warm colors
Note : The Japanese style prefers deeper colors and earthy tones, while the Scandinavian style prefers softer colors and neutral shades. Therefore, the Scandinavian Japandi bedroom will suit those who like more light and airy bedrooms.
Tags:
Public date:
February 10, 2023