How to create a home office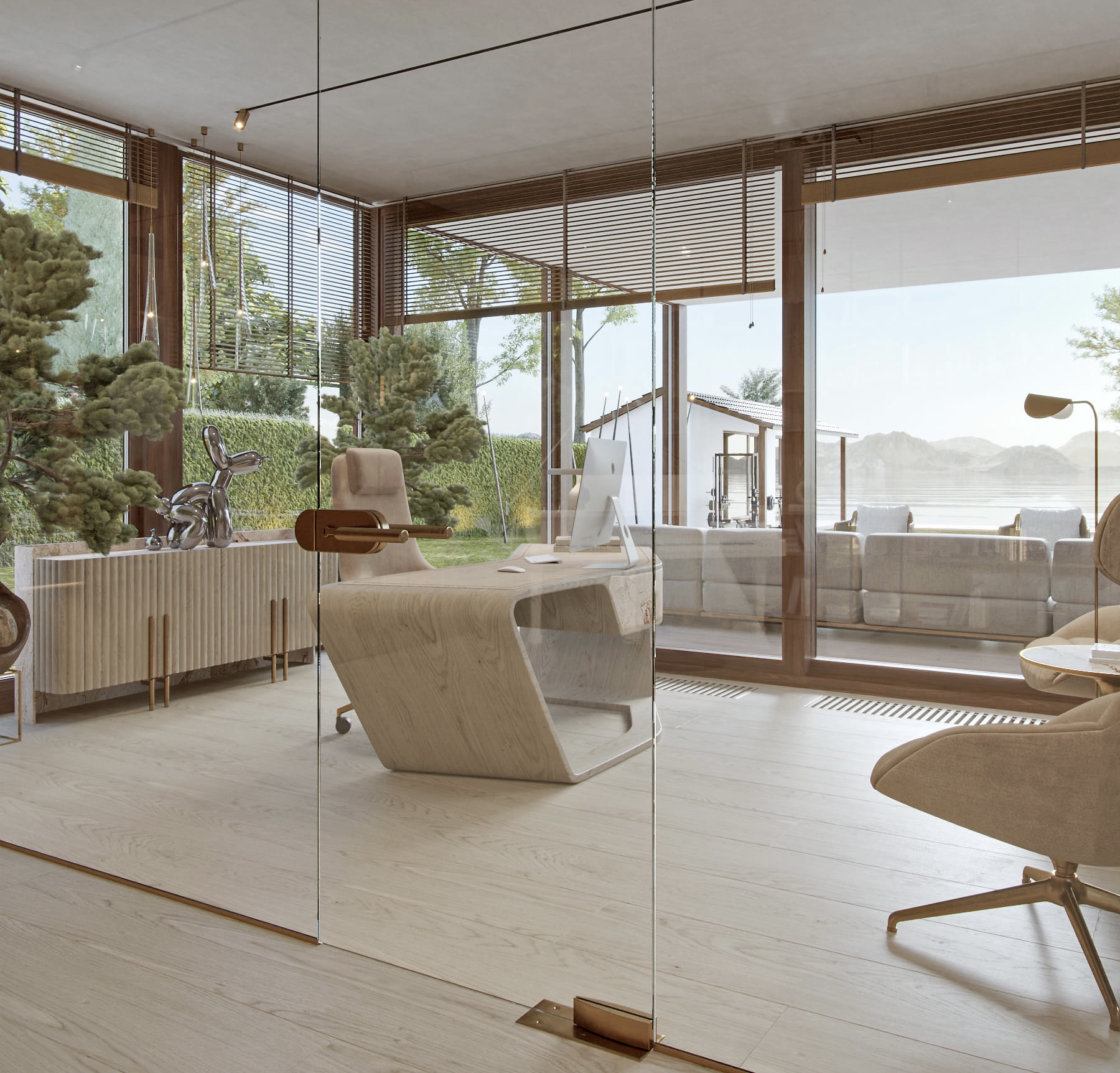 Nowadays, more and more people work from home. It is very important for everyone to create a space that can meet all your needs. Designing a home office, you need to remember that working from your place can come with many distractions and temptations. Yet interior designers believe a home office is always a good idea. We all deserve a space - whatever its size - designed for creativity and work. It's essential to create a space that promotes concentration and peace of mind. Get inspired by home office ideas and start shaping your own oasis of enjoyment!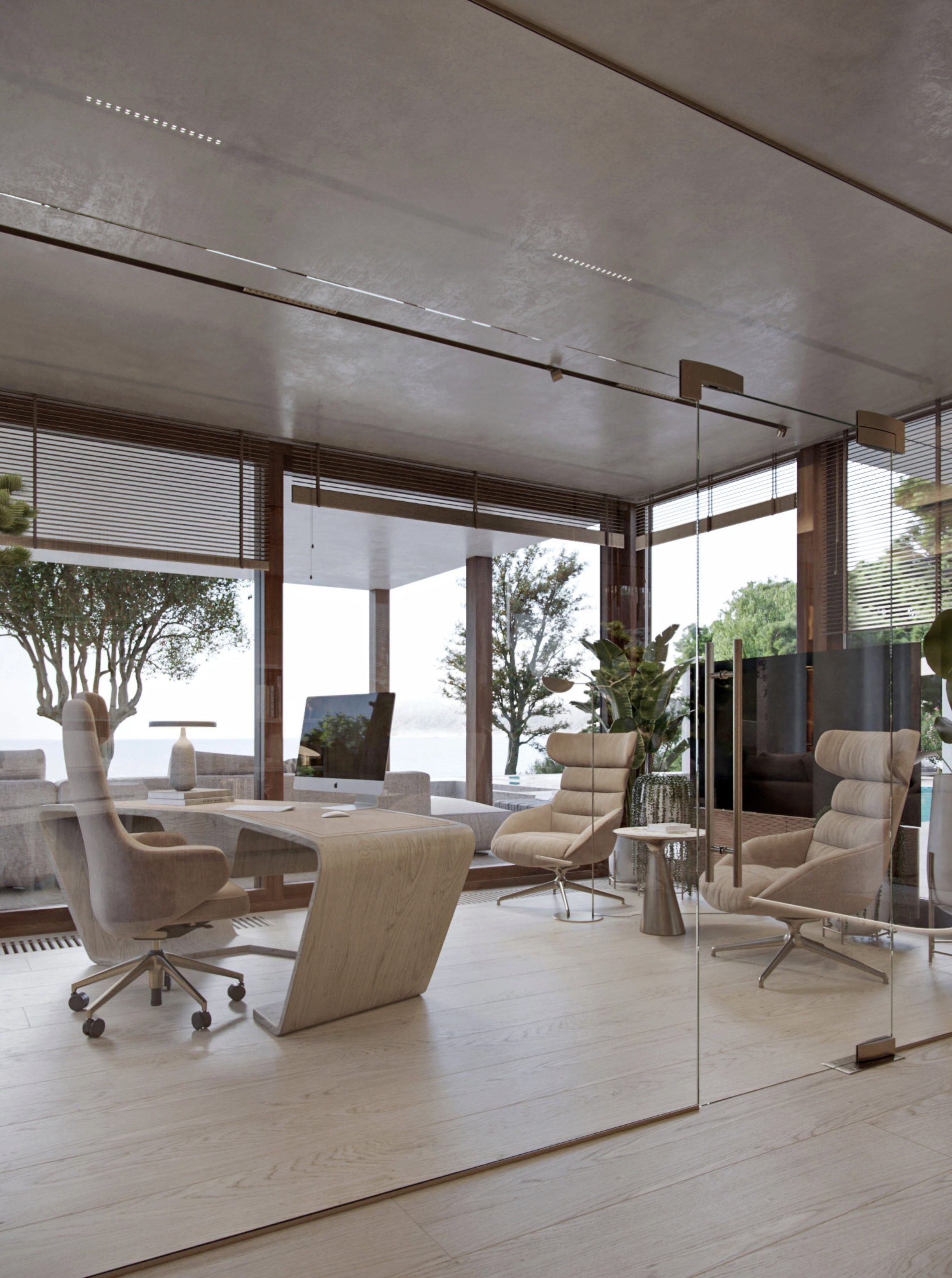 How to create a home office? Workspace ideas for home offices.
Think about the essentials first. Your working space won't need much furniture, just a few basic things. Just a desk, a comfortable chair and some storage space are all you need to be productive. Think outside the box - say, use a dining table as a desk. This will allow you to use more space to work, and you can also add chairs to the interior so you could chat with visitors. If there is a window in the room, place the desk across from it. Being able to look out at nature is great for a break.
Often the home office is used by more than one person at a time. Having two workstations helps keep things separate and tidy. Blue upholstery is ideal for a quiet workroom.
How to organise a home office?
It is more frustrating than a long search for the right piece of paper, so organisation is key. Vertical storage might be a great way to use wall space and keep things efficient. If you like minimalism, doors that hide clutter are a must.
However, bookcases and shelving units are great places to display collections or knick-knacks that make you smile. Good storage is the key to making the right use of the space.
Interior design of home office: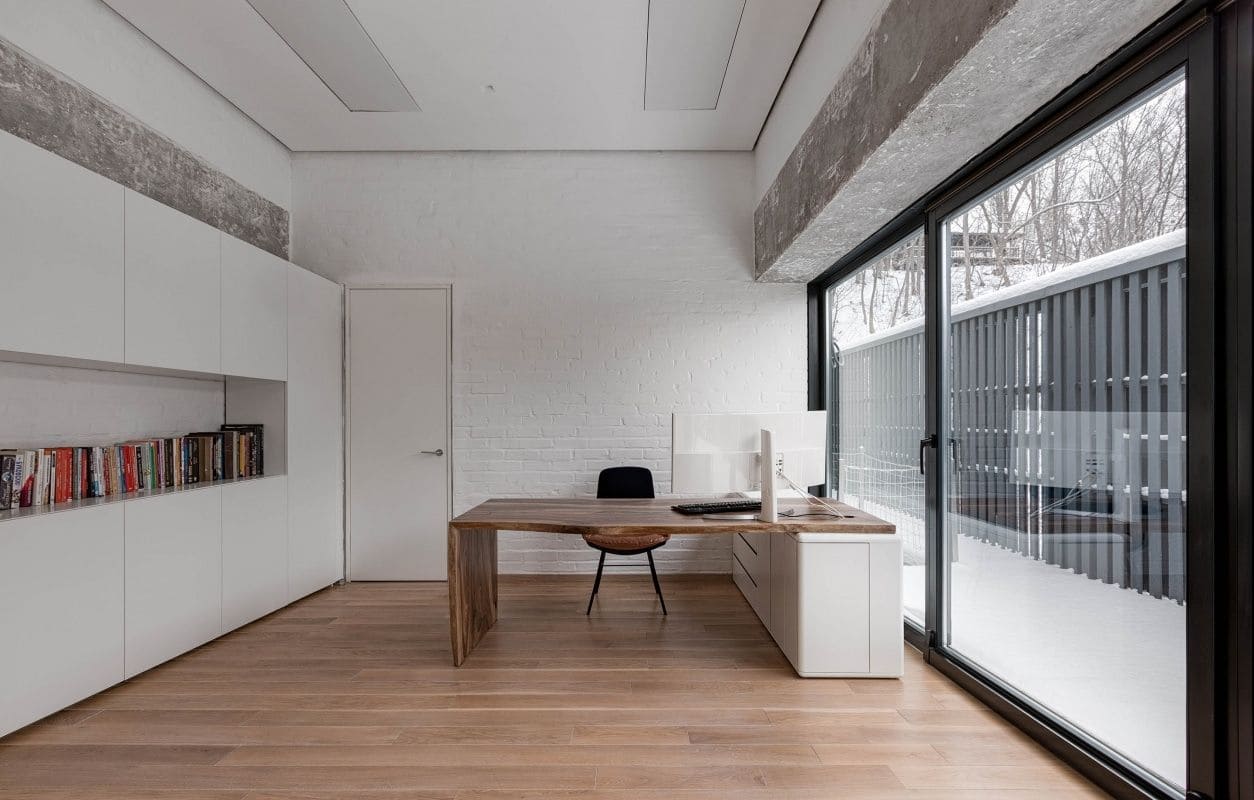 Where to arrange a home office?
A home office can be a separate room or just a separate corner. Be creative and arrange it anywhere you like. In many cases, there is not enough space to dedicate an entire room, so they are often multi-purpose.
If possible, avoid areas of the room where people often pass through, as otherwise, you can become easily distracted. Think about which room in your house is the quietest. Sunlight instantly improves your mood, so it's best to choose a place with plenty of natural light. It will be the best home office layout for productivity.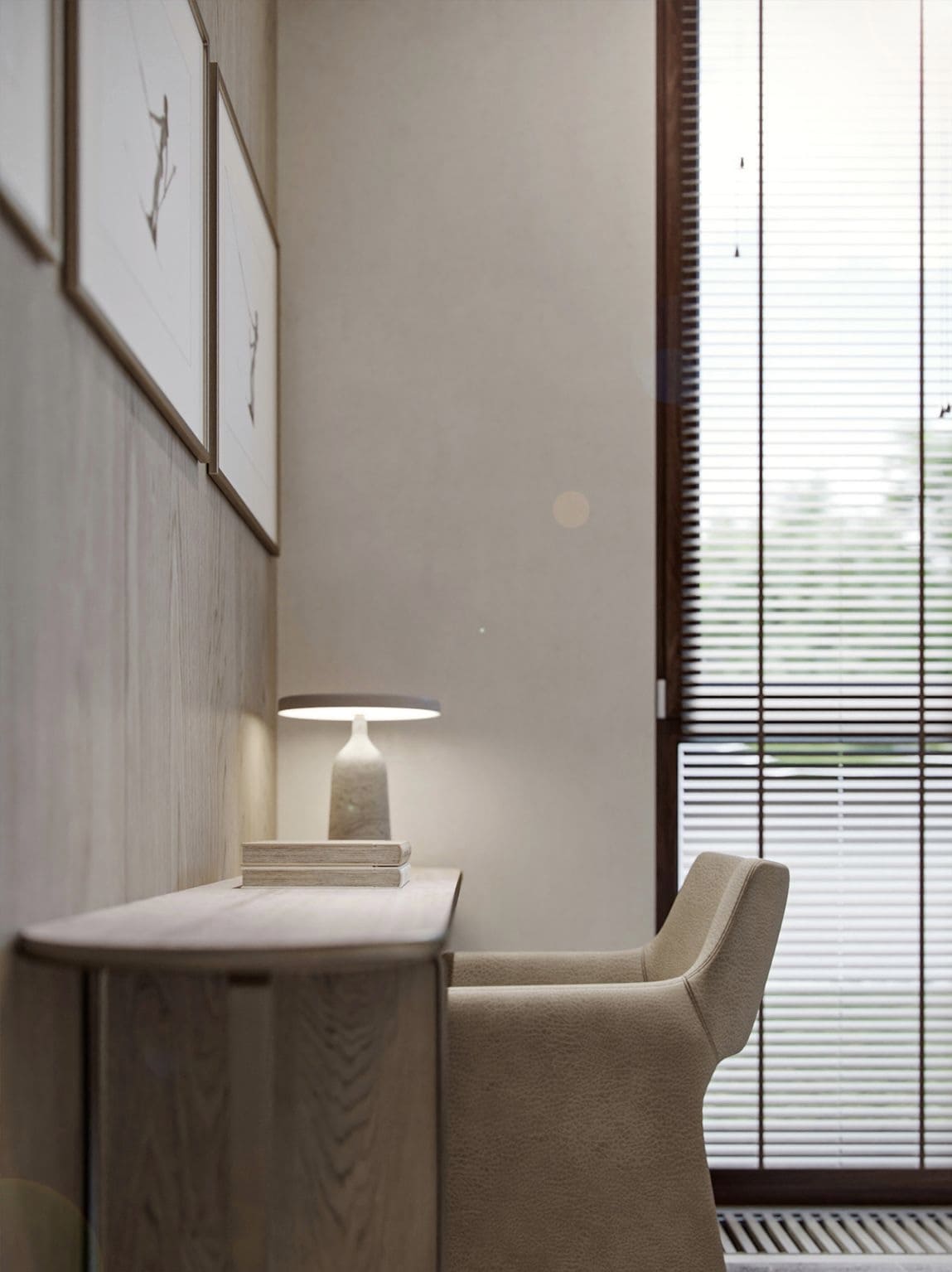 What is the best colour for a home office?
Choosing the right colour for your working space is essential. If you're creative, you're sure to choose a colour that promotes inspiration, and if your work requires a lot of concentration, you need to choose a shade that is soothing and evokes productivity.
What colour relieves stress?
It can be liked or hated, but believe it or not, black draw positive energy into your home. The trend towards black walls is going strong. What could be better for the home office in 2023? If black walls seem too out of place for you, there are many options with other accent colours. The most popular of the alternatives is creamy. Other colours might help shape a tranquil space - brown, blue and green.
The cool, calming colours and cosy textures will turn a sophisticated office into a dream.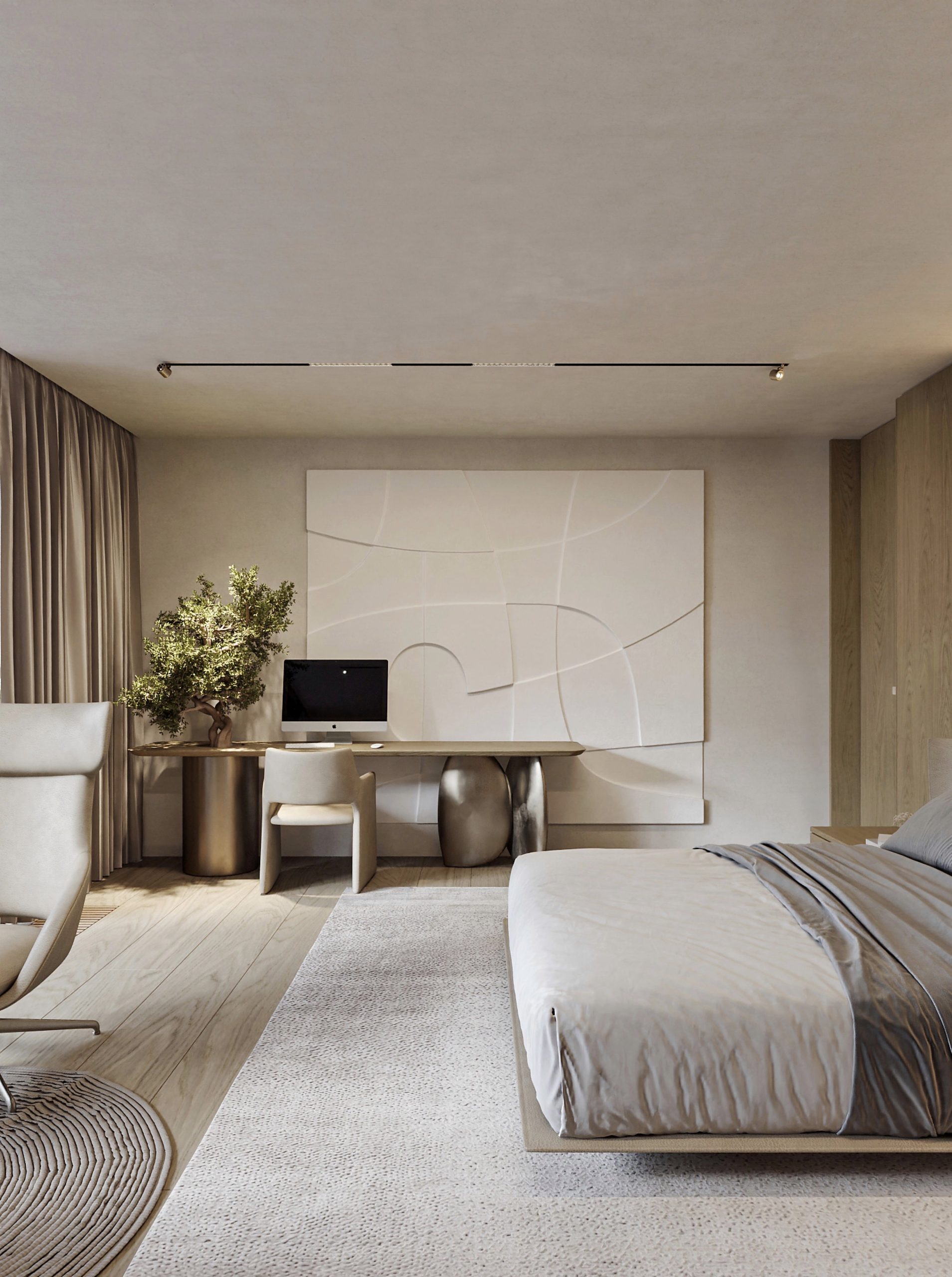 Which colours should be avoided?
According to colour psychology, there are colours that would be unsuitable for an office. For example, red means very high energy levels, which may cause a lot of anxiety. Saturated shades can also distract, so avoid lettuce, bright orange, etc. Also, сold white lighting is not a good choice either. It can lead to fatigue and eye strain, so if you spend all day in front of a computer, avoid white lamps.
What colours can make you happier?
"Happy" colours are often associated with bright hues. Yellow, for instance, is very motivating and uplifting. It really is considered the happiest colour. But too much yellow could cause over-stimulation, so use it sparingly. "Happy" colours don't have to be bright! Warm colours contribute to happy feelings. Consider adding orange, red or pink shades to create a pleasant atmosphere.
One of the simple home office designs: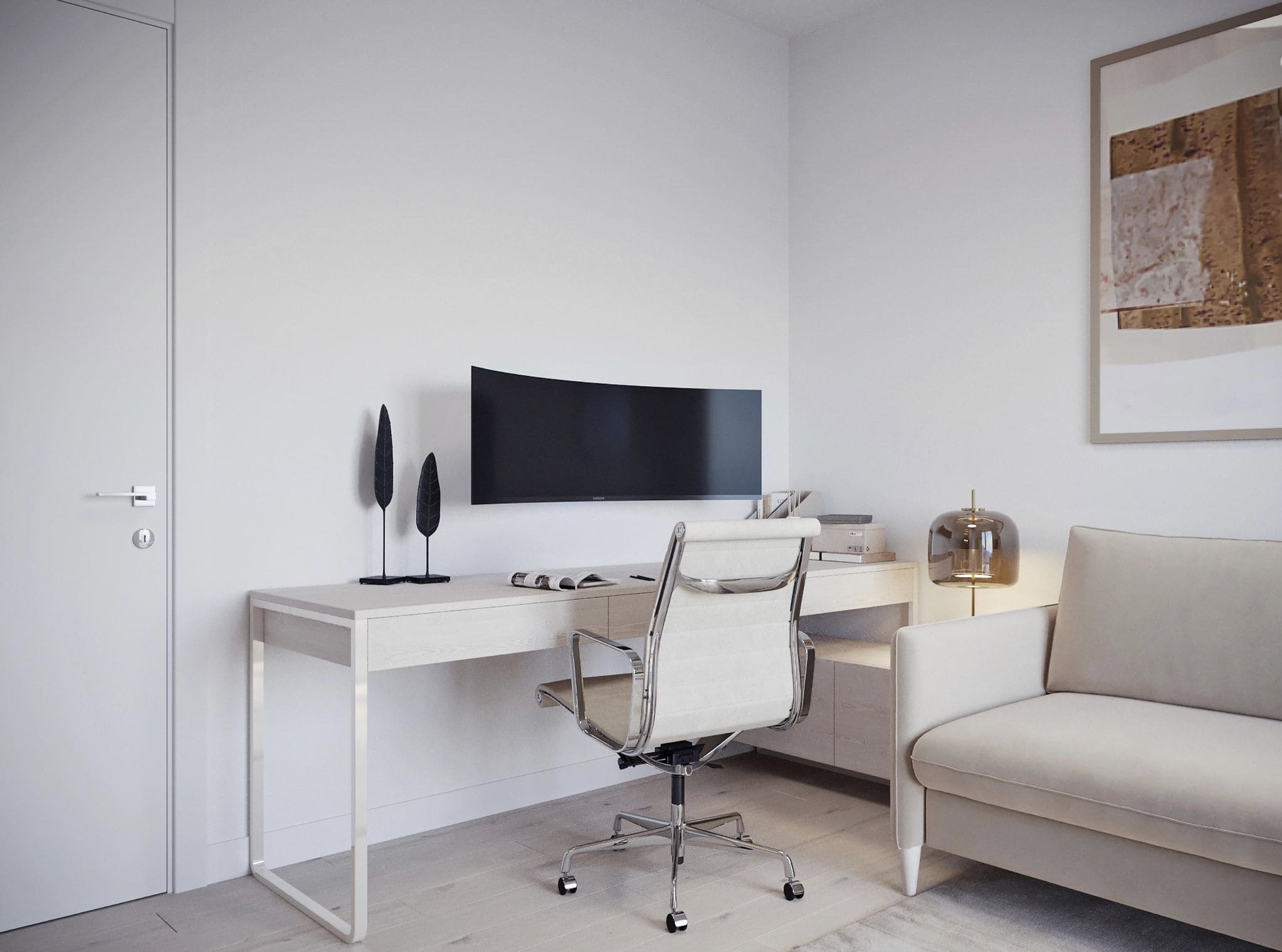 How to decorate a home office?
When it comes to decor, remember: less is more. Strict and flat surfaces are great for boosting productivity. However, your working space should still reflect your personality. Add a chandelier above your desk or an unusual lamp in the corner.
Some of our favourite design ideas involve family photos. Create galleries of photos on the wall, let them make you smile during your break. Designing a small home office, another cool decor idea is to use plants. Greens not only purify the air but also reduce stress and anxiety levels.
Bedroom home office layout: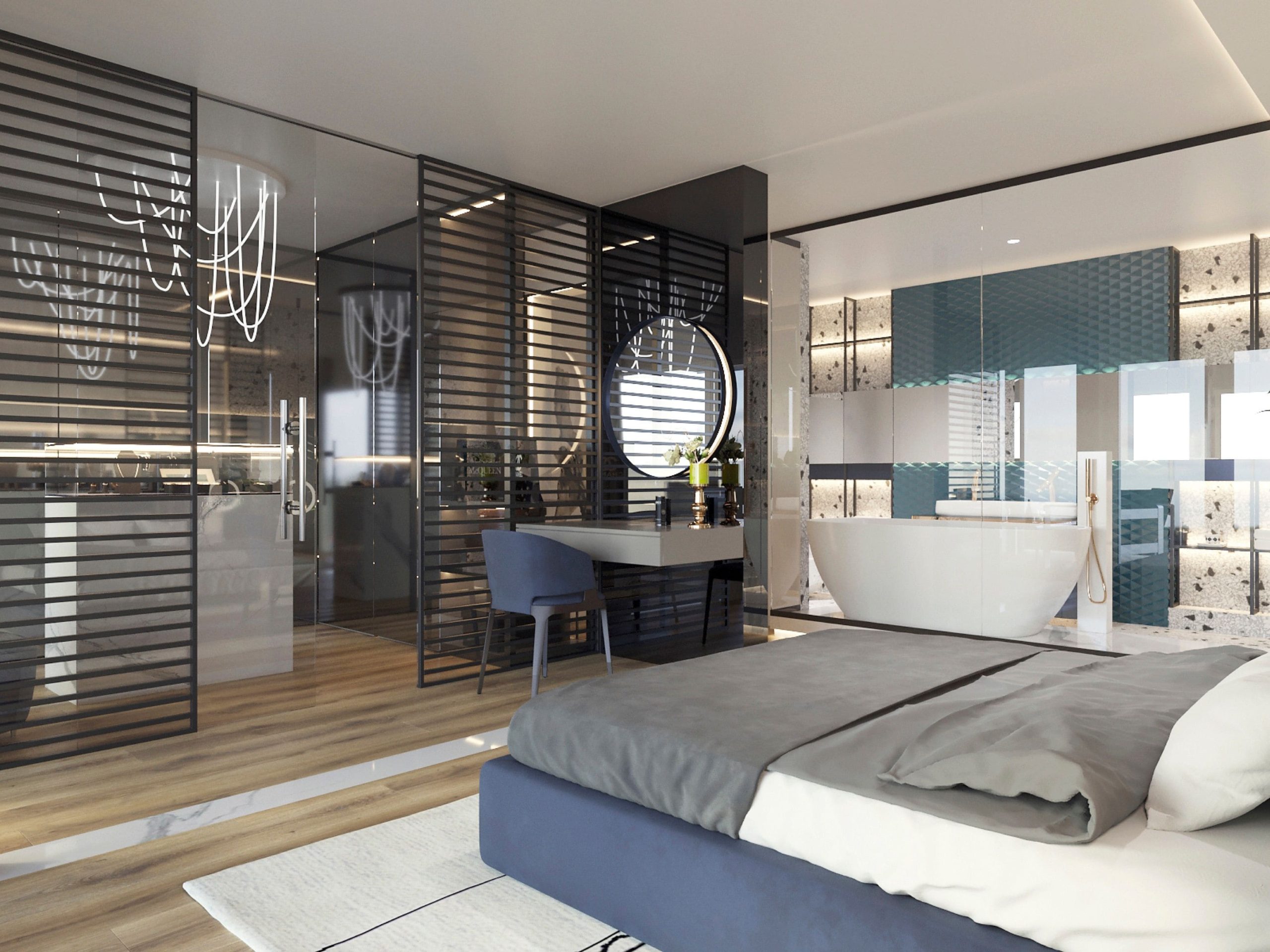 Now that you've got your inspiration, it's time to create the effective and motivating office you've dreamed of. Looking for some help? The interior designers at Craft & Concept can create the design of your dreams.
Tags:
Public date:
April 26, 2023