Hang your paintings properly: Tips and ideas.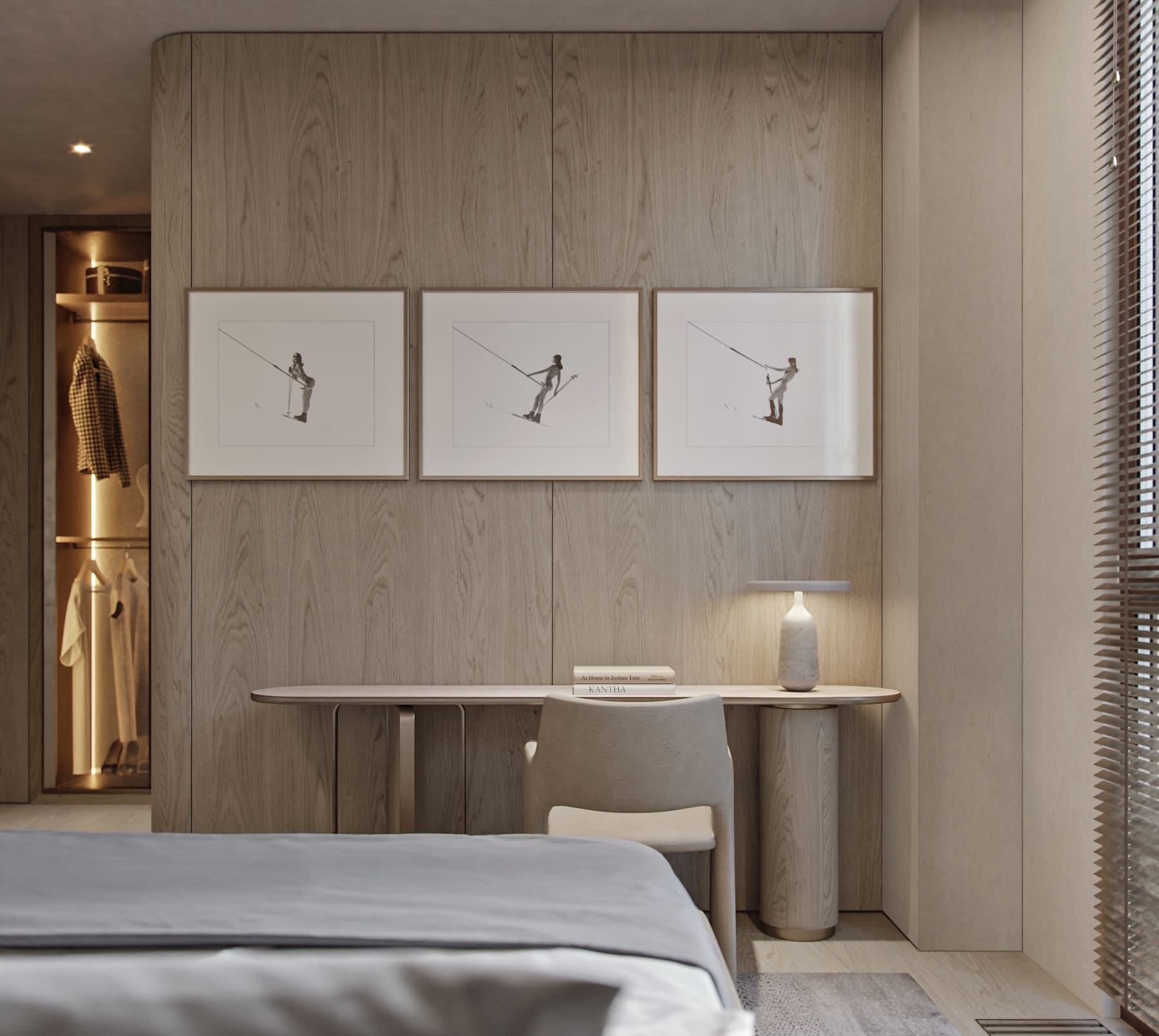 Basic rules
Picture placement on wall idea
How to hang several paintings correctly
Simple but essential advices
Hanging pictures without nails on textured walls
Things to avoid
When you doubt how to hang pictures on walls, these tips offer helpful ideas and design secrets for getting the best results.
Paintings are not just decorative detail in the interior. Since ancient times, primitive people painted the walls of their caves with various hunting subjects and ritual motifs. Often they depicted animals. Later came the ancient Greek art of light and shade, which allowed us to fill the artwork with volume. Over time, more and more positive aspects of the impact of painting on people and their psychological state were revealed.
Nowadays, paintings not only decorate, add personality and create comfort but also form the emotional background of the room and fill it with positive energy. But even if a picture is lovely, a wrong hanging can make your interior not harmonious. If you're in doubt about how to hang a painting, high or low, one or more, these picture hanging arrangement ideas will help you achieve the best look when hanging artwork.
Basic rules
Where to hang the picture | Picture arrangement ideas
Calm, monochrome backgrounds are best, where the motif of the painting and the frame are the same. That is, they should stand out in color and ideally contrast as much as possible with the color of the walls.
For your painting to take the right place and produce the right effect, it should be hung in such a way so that it can breathe but still not be lost on a large wall.
 A space-constrained wall, such as a wall between two windows, above a sofa or a bed, is a great option. The proportions of the painting and furniture should also be coordinated.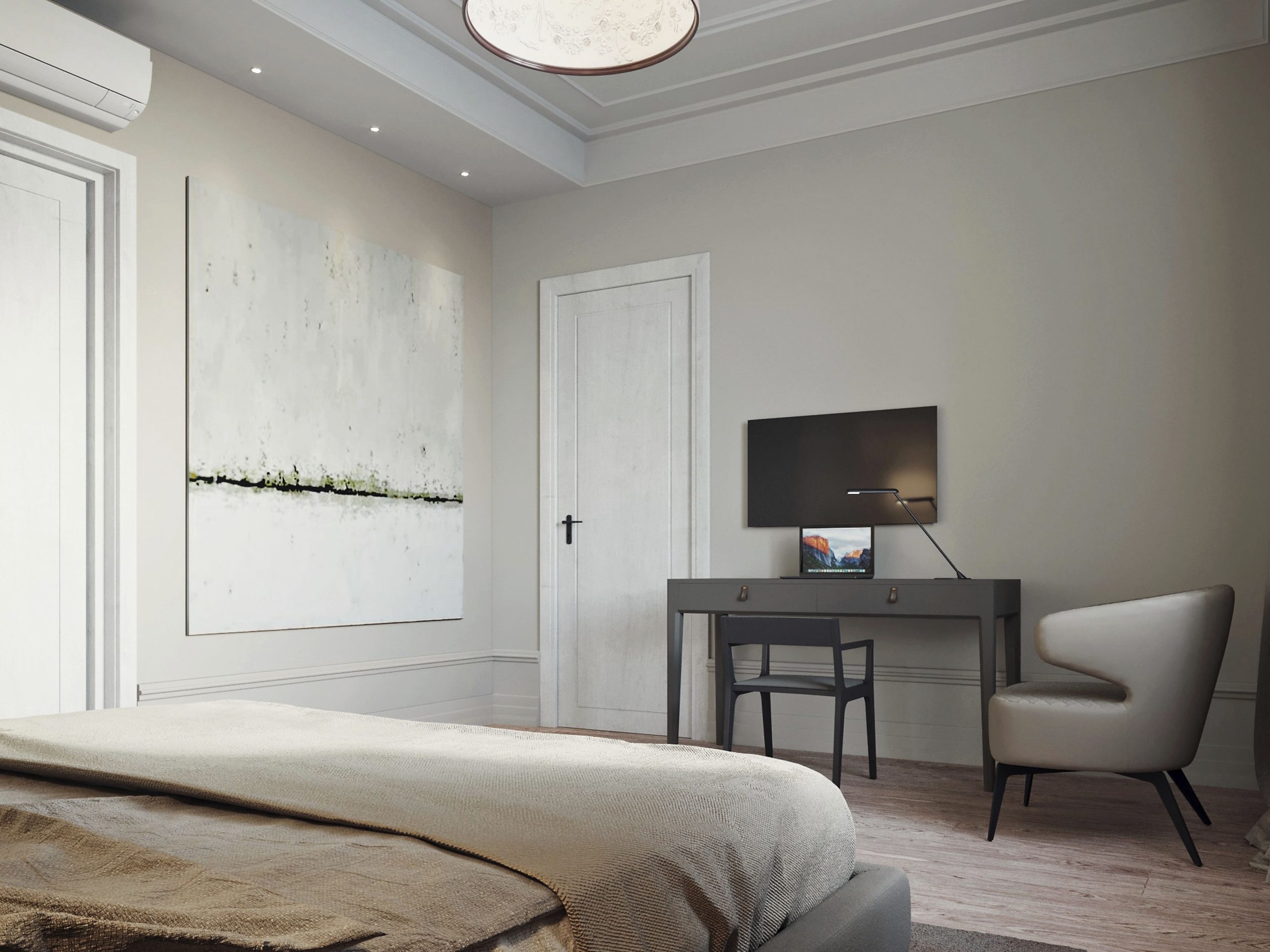 Proper picture height
The picture height on the wall should be such that its centre is at eye level. Do not hang the picture too high; otherwise, it will be impossible to admire it. On average picture height from the floor is 1.65 m. Elegant, colorful paintings with significant elements should be hung at eye level or higher but never lower. Small pictures (landscapes with a far perspective, various abstractions) will look absurd at tall height: placing them above eye level, you risk losing half of the subject.
In addition, the correct height of the picture on the wall depends on the room or place you mostly look at. For example, paintings in the hallway can be hung slightly higher. The living room or dining room can be placed on the wall below eye level, as in these rooms, they are usually looked at while sitting on the sofa or dining table.
The size of the canvas
Proportionality is essential in any interior, but sometimes designers deliberately violate these principles to create interesting visual effects.
Vertical lines visually pull the space upwards, and horizontal lines pull it wide. Remember about it and use optical effects to balance the room's proportions. For instance, if you want to make a picture gallery in a narrow hallway, choose rectangular vertical canvases so it doesn't seem even longer. If, on the contrary, you want a short wall to look broader, hang there in a horizontal form.
Picture placement on wall ideas
Above the sofa 
The most popular solution is to hang a painting over the sofa. When choosing a canvas, consider the furniture size: the picture should not go beyond the borders of the couch. It is also essential that the work's color scheme be combined with the shade of upholstery and decorative cushions.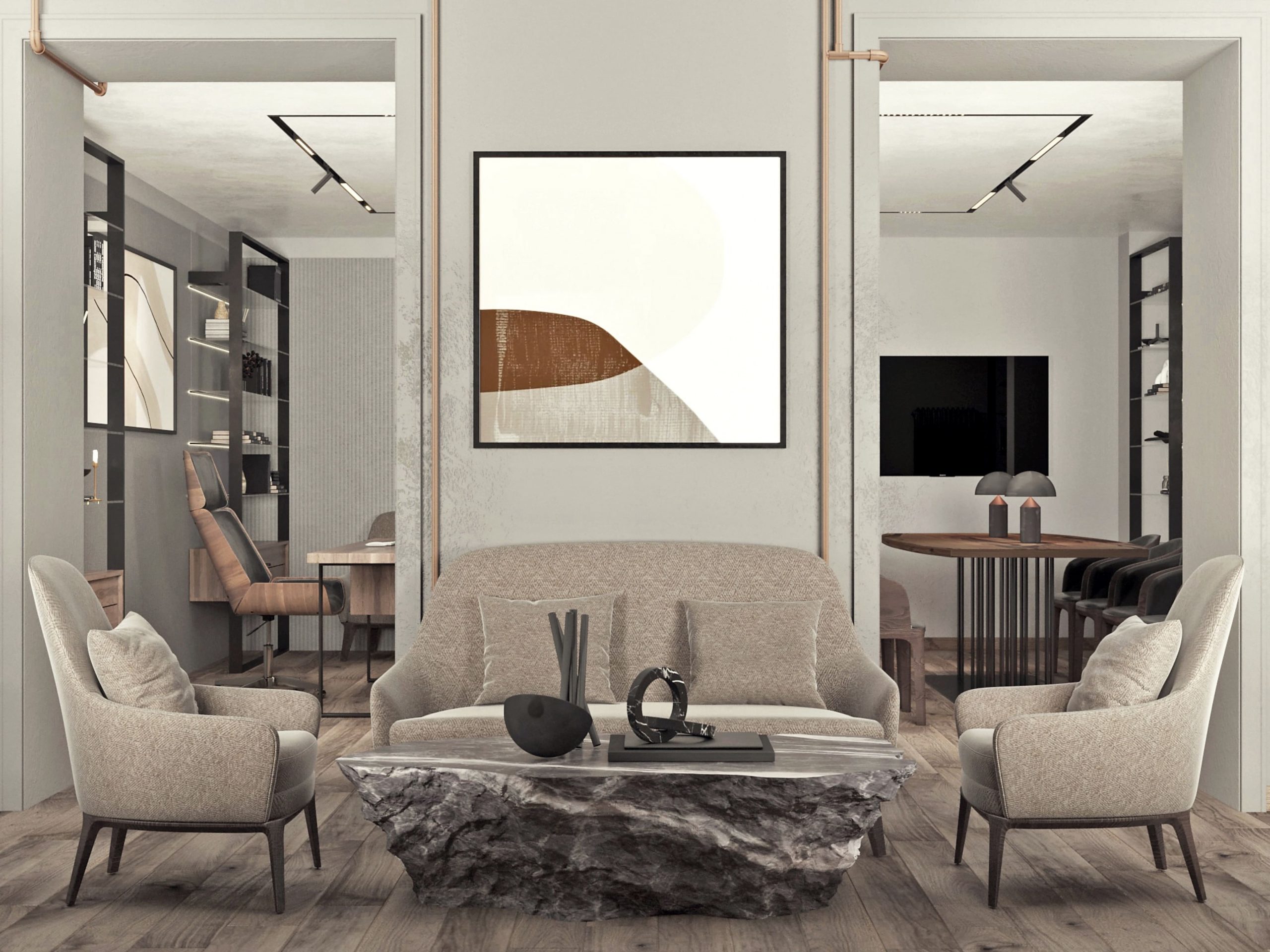 Framed with moldings
Such classic elements as mouldings continue to be used in modern apartments such as style. Thin slats on the walls will add elegance to the environment and emphasize the paintings, turning art into an integral part of the interior.
Above a fireplace
The place above the fireplace is most often given to mirrors and paintings. It is not necessary to hang the pictures on the wall; they can be placed on a mantelpiece and combined with other art objects and family photographs.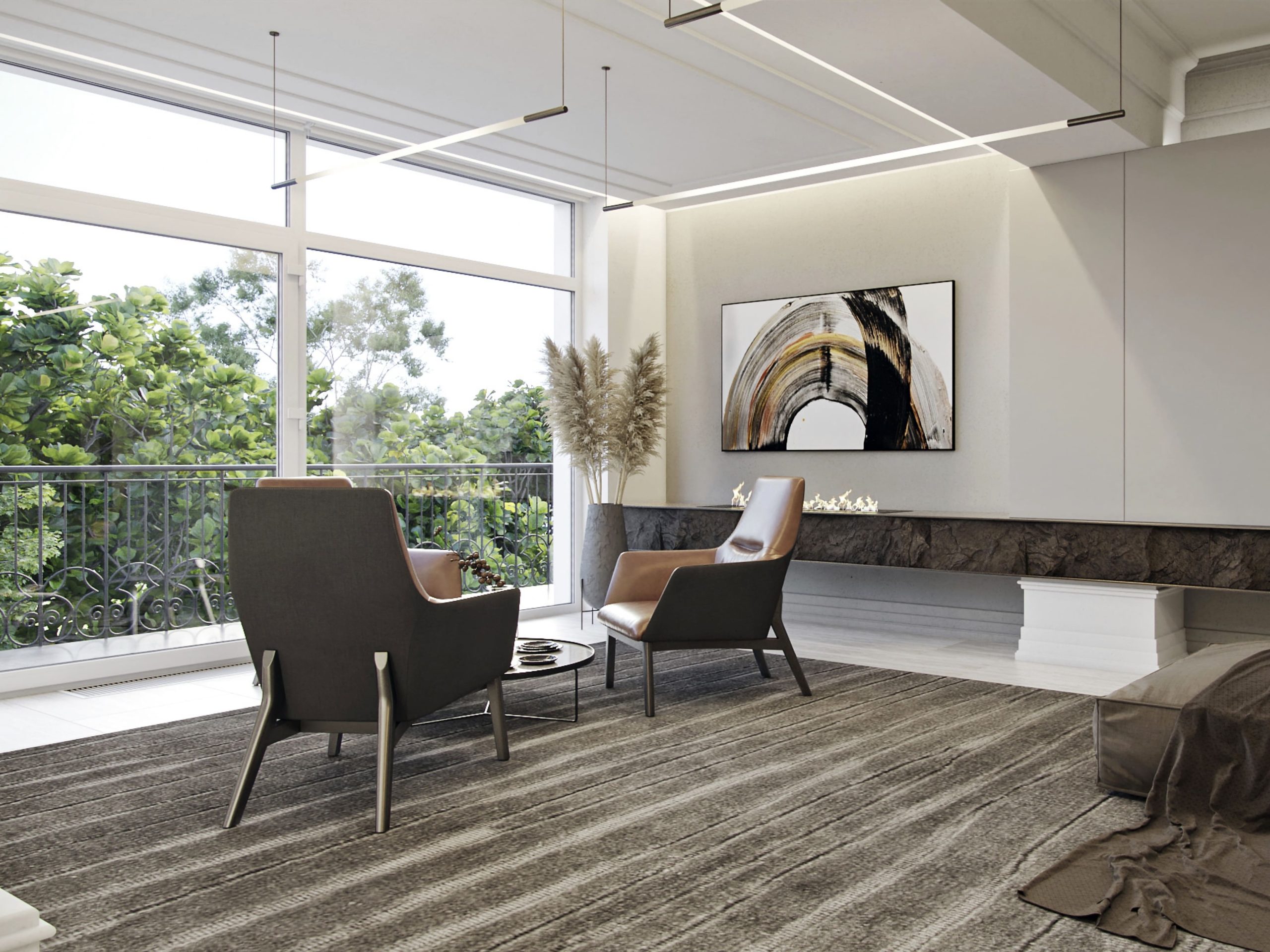 By the window
To show a work of art, you need good lighting. Paintings should be hung with the light shining in from the window. However, precious art pieces should be protected from direct sunlight.
On the floor
Increasingly, modern designers decided not to hang paintings on the wall. Pictures on the floor create a more relaxed atmosphere, similar to an artist's studio.
How to hang several paintings correctly | Picture arrangement ideas for walls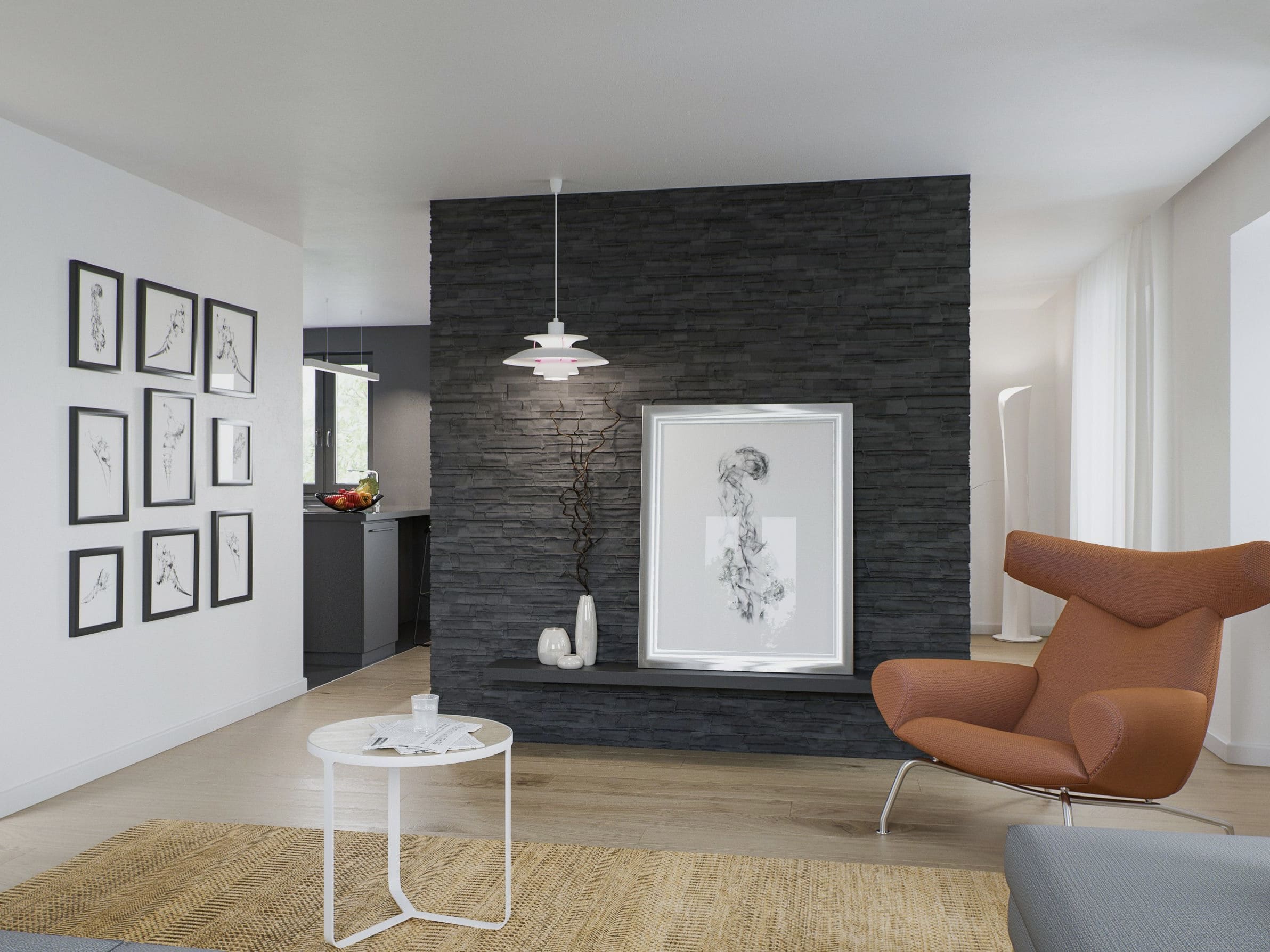 Create a theme
Although there is no strict rule, it is always best to try to align your artwork and follow a common theme throughout the wall.
Choose your favorite pieces and start grouping them by colors or prints. However, this does not mean you have to stick to one color.
Don't forget to take care of your home décor as well. Make sure the theme for the art wall matches the furniture and other decor items in the room.
Rules for hanging pictures in groups
Hanging a group of pictures is a great way to give a room more life and personality. Long white walls are especially suitable for this, which can be enlivened in this way.
There are different layout options - hang the paintings clean and structured or with a little more variety but still clear. It all depends on the furniture, the design and architecture of the room, and your lifestyle.
Suppose you want to hang several paintings above the sofa. In that case, the height of the group of pictures is determined by the size of the most significant or central painting. 
Don't forget to ensure that the distance between the frames is the same height and/or width. Hence, the wall with paintings looks incredibly harmonious. As a rule of thumb, you can take a distance of 5 to 15 cm. Also, there should be at least one straight line for frames arranged in groups of paintings. It can run both horizontally and vertically. This makes the whole look coherent and harmonious.


Hanging pictures side by side
It is also possible to hang two paintings side by side. The best way to play with this is to turn them perfectly symmetrically at a medium distance from each other.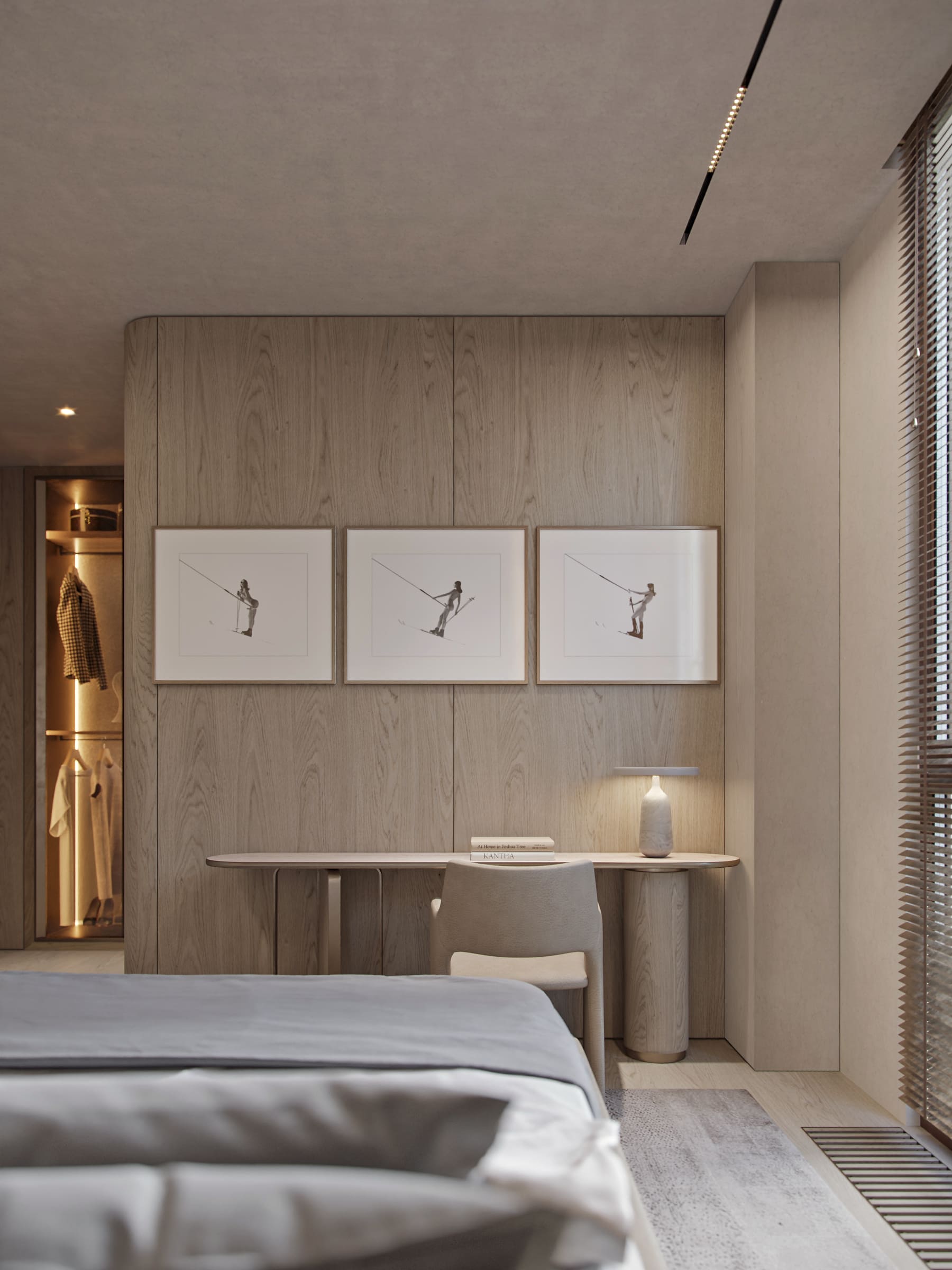 Simple but essential advices
Leaning it
Leaning artwork is an excellent alternative to hanging in rooms where you don't have room on the wall for hanging or simply want to create a different, more unforced look. In such cases, a painting can be placed in the kitchen, on the floor, or above furniture.
Lighting
The lighting of the canvases is essential. In an apartment, it is better to use good natural lighting. Additional lighting can be helpful when there is a flare or when you want to emphasise the wall. For this purpose, it is better to use LED lights, which do not heat and create a directed ceiling of light.
Large wall picture arrangement
If you have an empty white wall not surrounded by furniture - decorating it with a big bright picture would be a great solution. In such cases, you don't even have to think about decorations. The drawing will take care of all the work.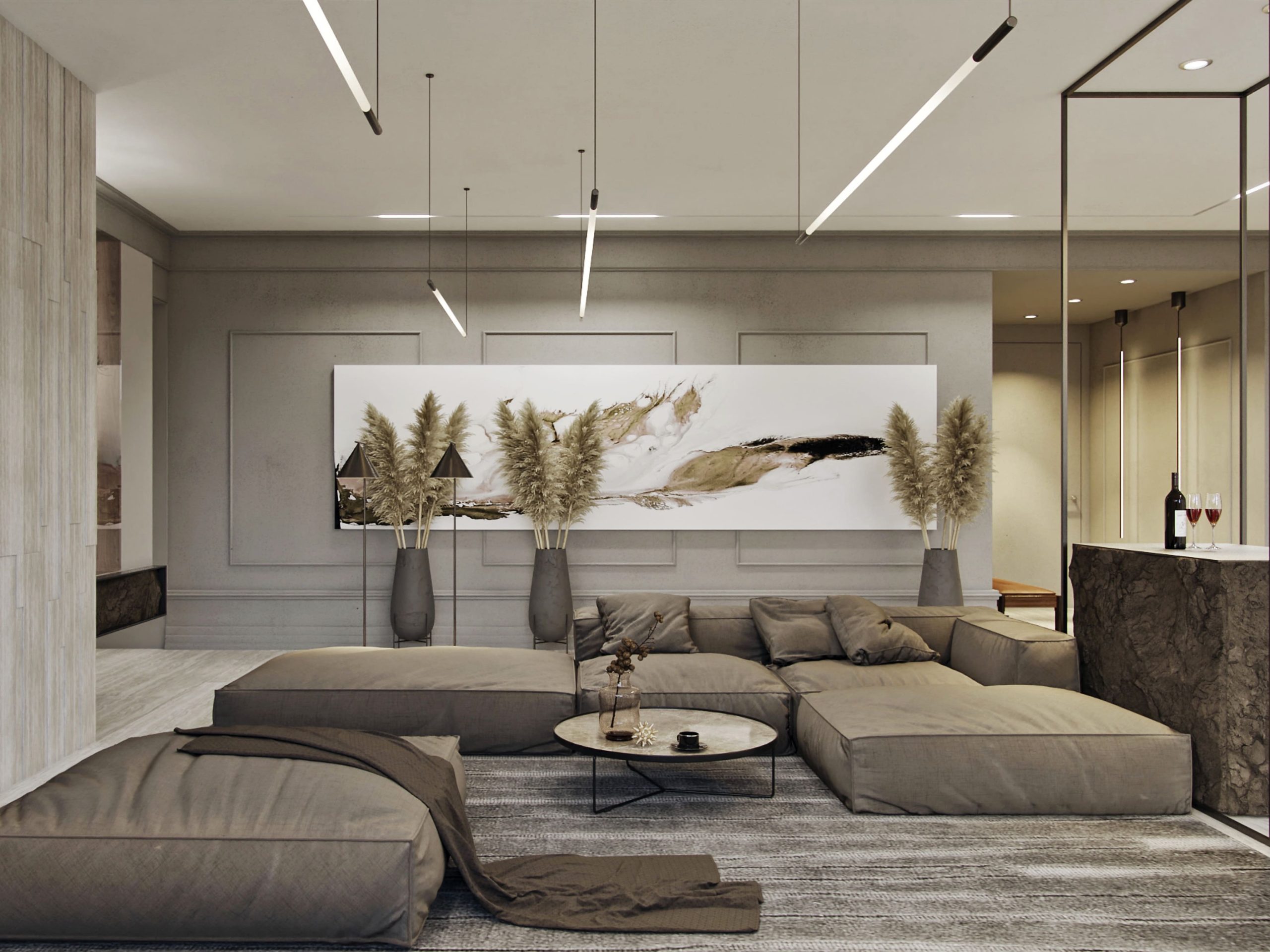 Flexibility 
Despite all the rules, some flexibility is necessary - perhaps you have other pieces of art to manoeuvre or an awkwardly placed mantelpiece. If the middle of the painting is not quite at eye level, don't panic: follow your instincts and hang the artwork where it will look natural.
Suppose you like brave experiments and are willing to play with the perception of space. In that case, you can break all the patterns and hang the picture asymmetrically. Shift the decor slightly to the right or left of the central axis of symmetry. It will look unusual, and not everyone will like it. Still, this arrangement will attract attention and make the interior unique.
Hanging pictures without nails on textured walls
6 alternatives to nails for hanging pictures on walls:
Wall anchors
Drywall hooks
Hardwall hangers
Adhesive putty
Hook-and-loop tapes for textured walls
Transparent cords made of nylon
Things to avoid
Never place a painting in direct sunlight, as this can cause permanent damage. This is especially important for works on paper but applies to all works of art.
Think about the conditions of the room. Because of the humid and hot environment, kitchens and bathrooms are not always ideal places to put art.
In the centre of the composition should always be an essential picture, the so-called core. If this is neglected, the design may be thoughtless and mediocre.


Tags:
Public date:
January 18, 2023