Great style ideas for modern industrial interior design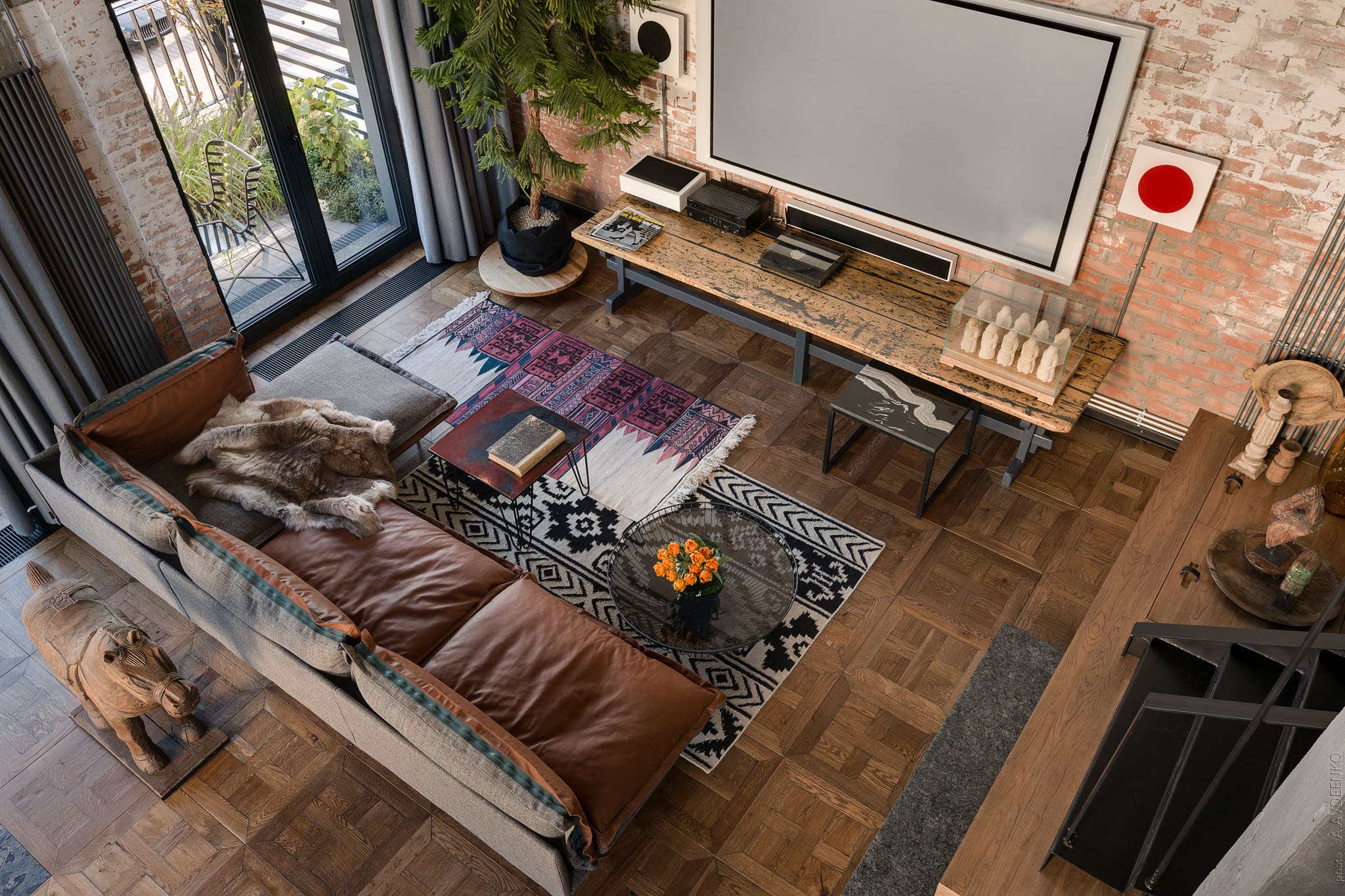 What is Industrial Interior Design?
Origins and History of Industrial Interior Design
Features of Industrial Interior Design
10 Best Industrial Interior Design Ideas
What is Industrial Interior Design?
Industrial interior design is a raw, almost unfinished interior that creates a relaxed atmosphere that is pleasant to live in. 
It's a timeless style that transforms the concept of traditional architecture and that has been gaining followers over time.      

Living room modern industrial interior design: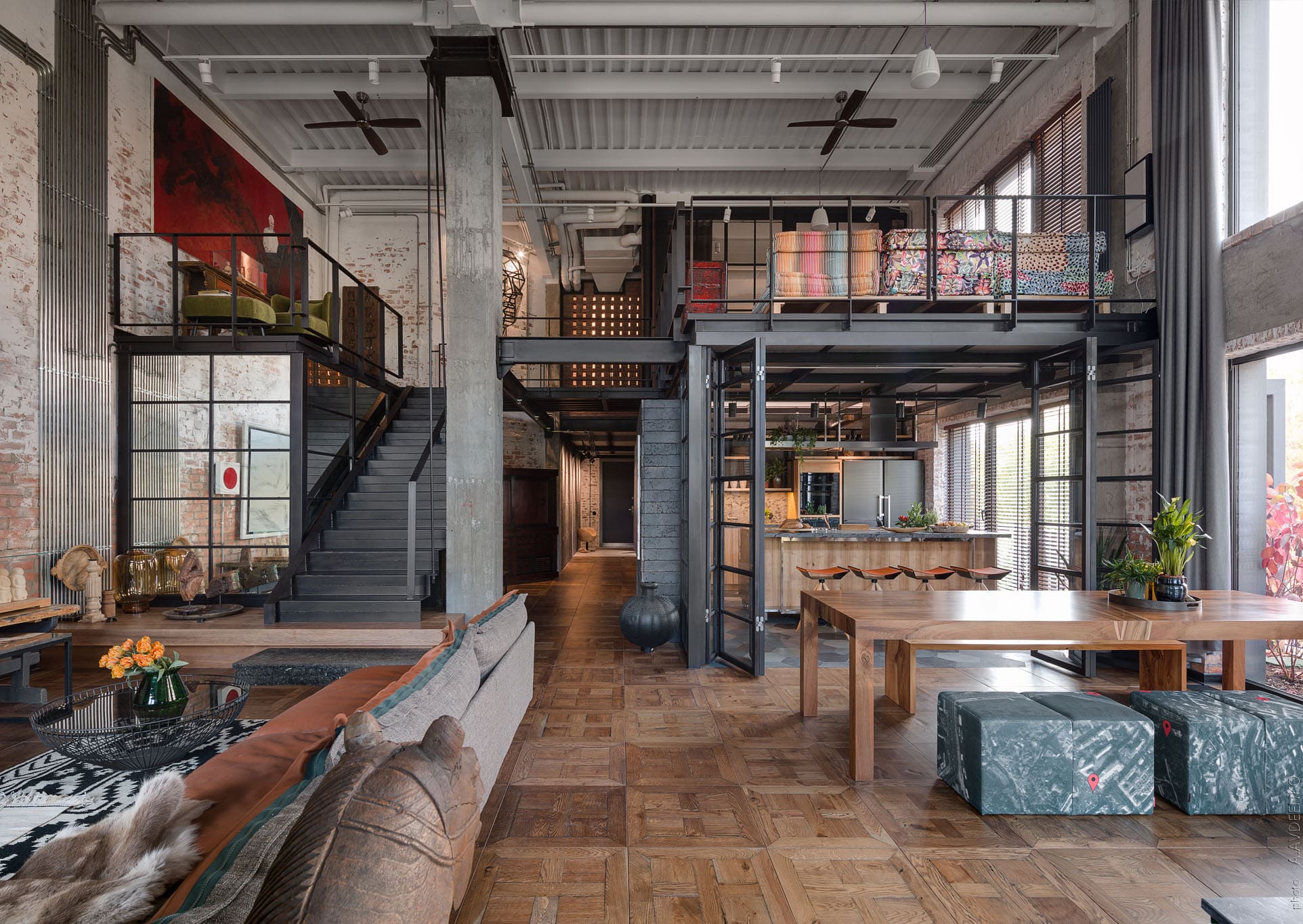 Origins and History of Industrial Interior Design
The industrial interior design draws inspiration from factories constructed in the late 19th and early 20th centuries. The buildings, built of brick, concrete, iron, and steel, were designed to last for years. These large, uncluttered spaces were oriented to accommodate more workers and get more work done.
 However, as time passed, these sturdy factories needed a new purpose. These abandoned buildings have been transformed into beautiful living spaces for decades. It was a move that created a whole new style of interior design that continues to inspire designers today.
Features of Industrial Interior Design
Structural elements become central elements, creating an image that seems both unfinished and chic.
Architectural structures, typical of the industrial design style, make everything visible. These are loft-like spaces where rooms are connected, and high ceilings and large windows let in natural light from outside.
This style shows the character of building materials such as bricks, beams, pipes, and even electrical wiring, stripping the house's frame.
It is interesting to note that industrial design permeates almost all other styles. When an interior "lacks something," often the solution is adding a trendy industrial element.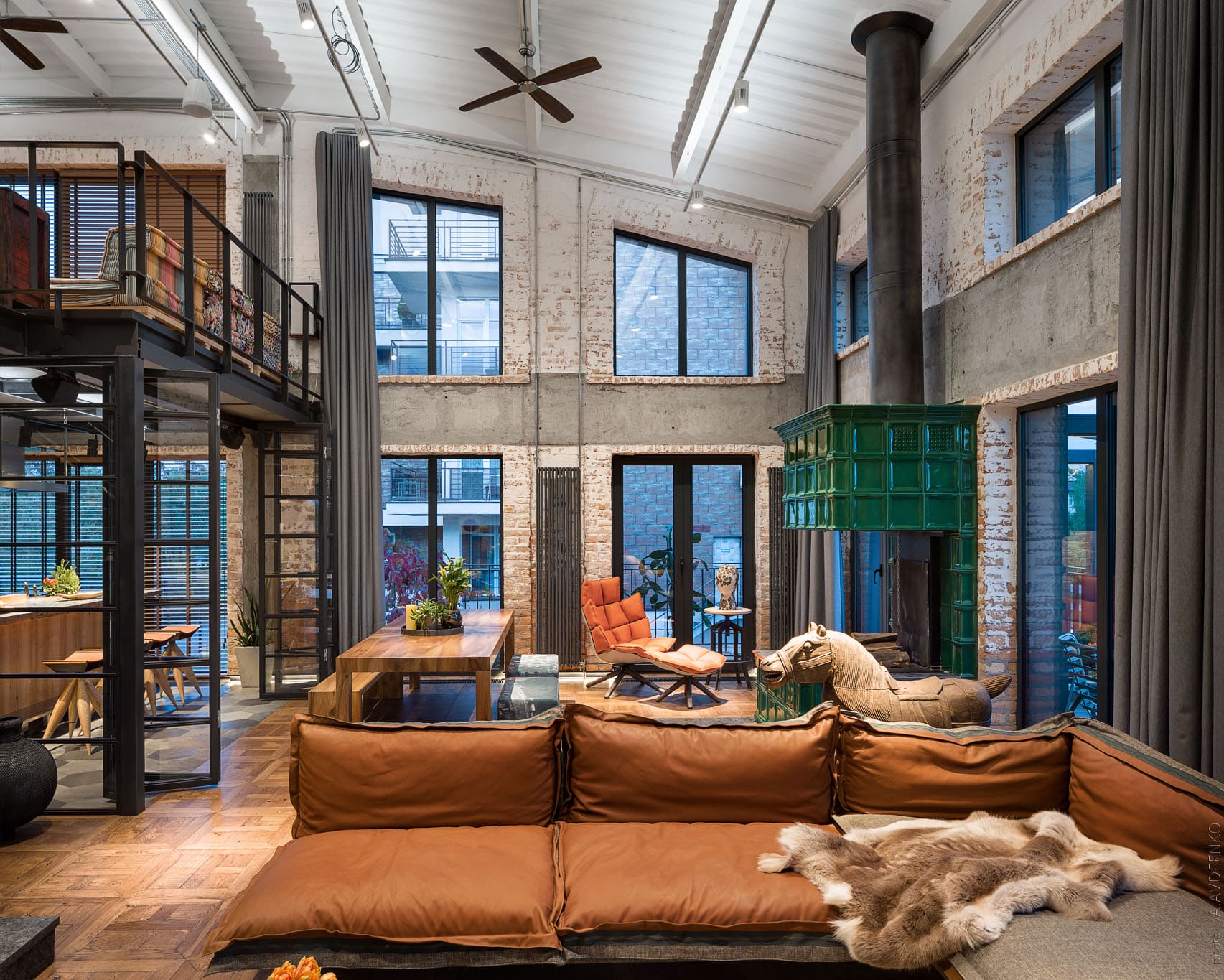 10 Best Industrial Design Ideas
1) An open plan is a key
The open floor plan is one of the main elements in modern industrial room. If you already have a property that has an industrial atmosphere, it's worth keeping the layout open. 
But if your home has limited space, you can combine two rooms. For example, it can be the dining room and kitchen or the entry and living room.
Always start with a blank canvas, as an open floor plan begins with an empty space. 
2) Go neutral
The basic rule of decorating a home in an industrial style is to choose neutral or very dark shades. This allows for keeping minimalism and simplicity.
Black, gray, and brown colors form the basis of modern industrial design. Earth tones such as brown and tan are used to give the room a soothing hue. Similarly, black is used to give the room a more elegant look. It is infrequent to see white elements in an industrial interior.
3) Expose Brickwork or Fake It
Exposed brick is one of the most commonly used elements in industrial interior design. This wall finish can add character and texture to any space with industrial decor. The rough look stands out perfectly against an all-white or neutral interior. It could also be a great idea to create a unique look for your home or office.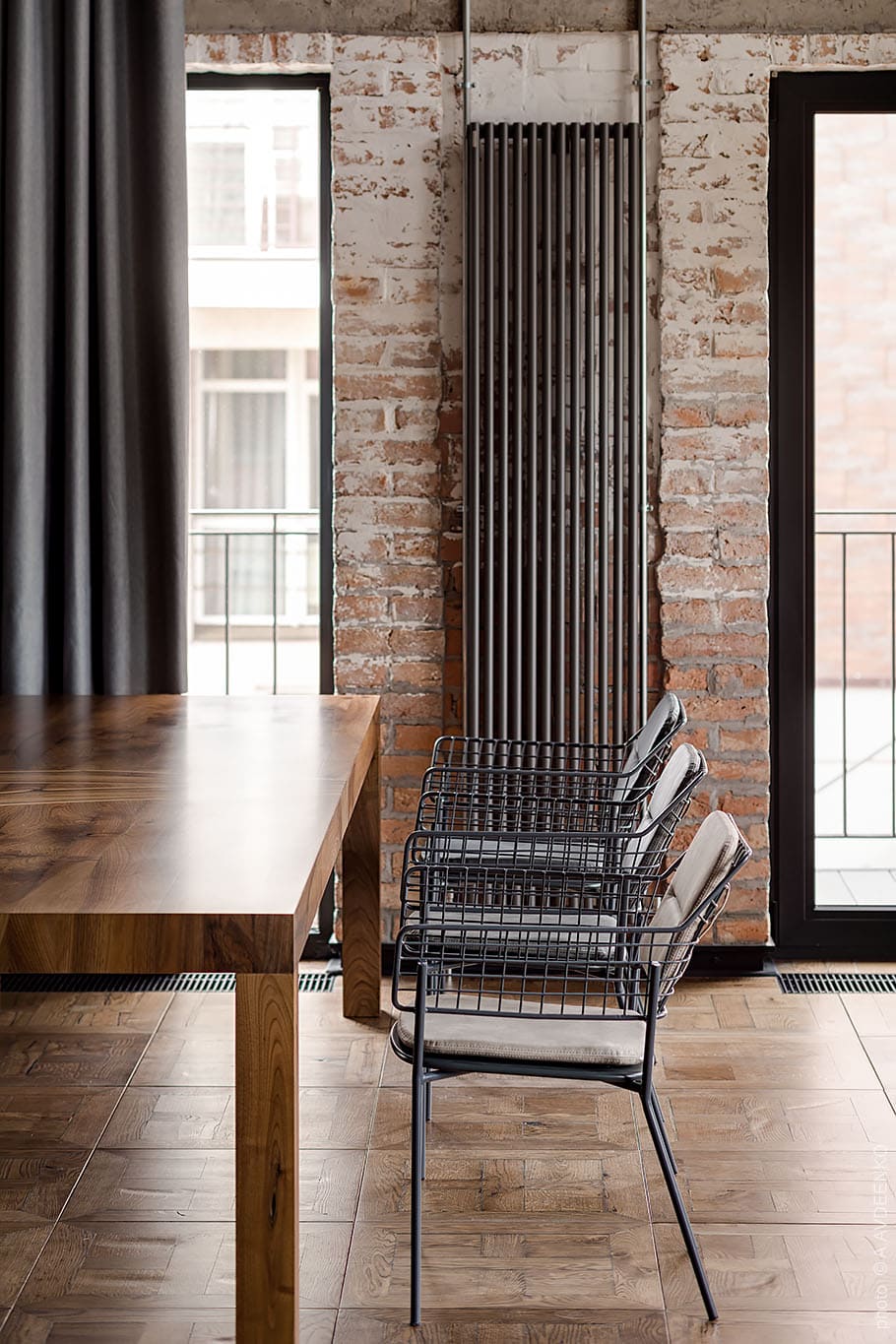 4) Keep Pipes and Ducting on Show
Although people usually try to hide exposed pipes and ductwork, they are a popular and mainstream choice for industrial interior design.
This is because exposed pipes and ductwork give a space an unfinished look. It looks as if the room is still under construction or renovation. 
5) Implement loft windows
Huge windows with sunlight pouring in are a classic of industrial interior design. They have become synonymous with this direction of design and decor. The space becomes more spacious, expansive, and brighter with them. The best thing about metal lattice windows is that they open rooms to the open air. 
If you decide to add some industrial loft-style windows to your space, make sure that the window frames are made of durable and high-quality materials.
6) Consider Polished Concrete Flooring
Polished concrete floors are a great flooring alternatives for open-plan rooms if you want to emphasize the overall industrial theme of the decor.
While solid wood floors are an integral part of industrial interior design and can also be considered, polished concrete is an ultra-modern and affordable alternative for a modern industrial style living room.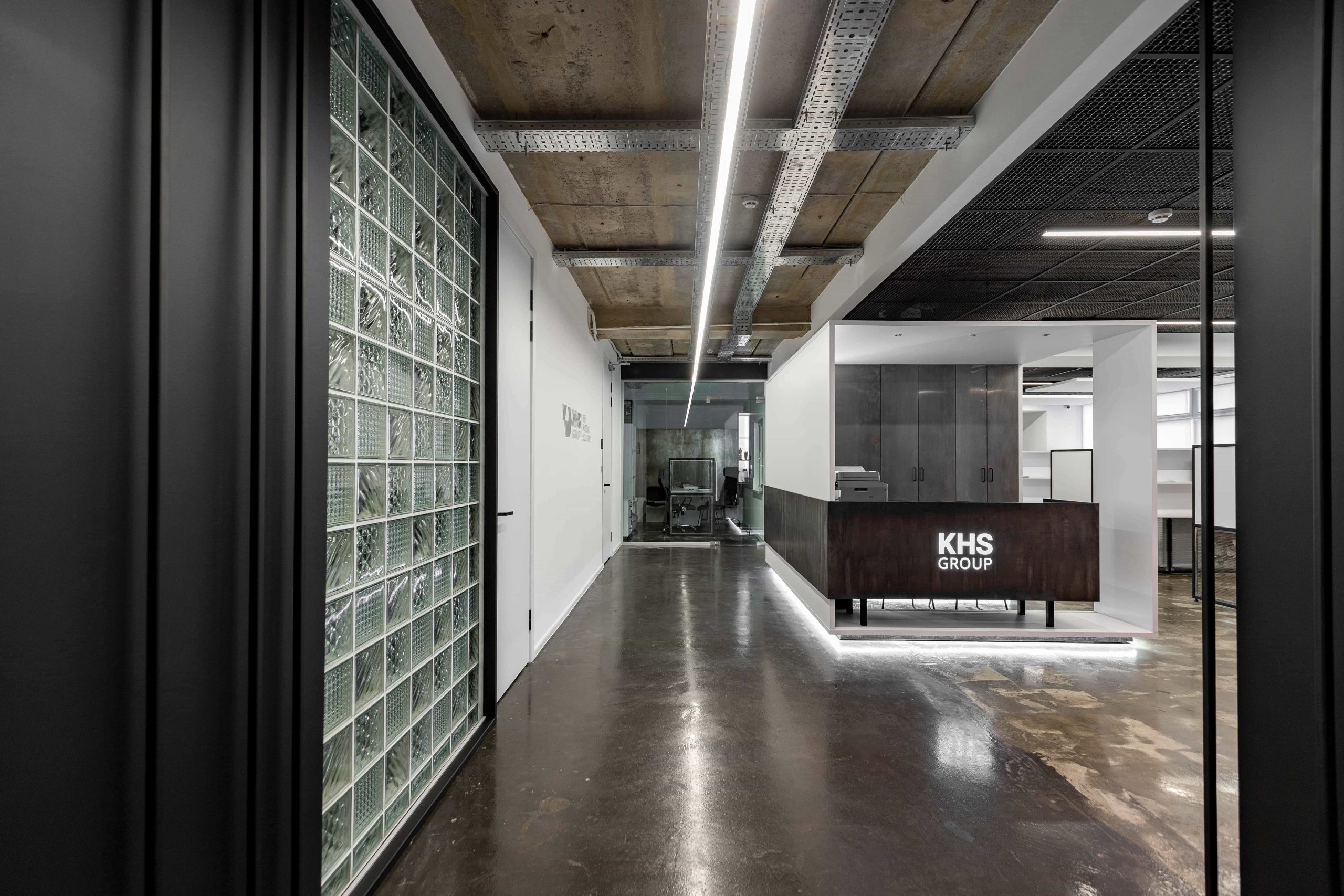 7) Mix and Match Old and Modern Pieces
The nice thing about decorating rooms with an industrial theme is the complete creative freedom: choose between modern and rustic styles or mix them. There's no pressure to balance the scales. Modern elements offset rustic and vice versa, allowing for favorable results.
Modern elements with shabby vintage furniture play in unison with the industrial style. In this context, such details will not look dated but rather like centerpieces with history lines.
8) Add Some Plants
Industrial decor is often associated with a lack of color and character.
One of the ways to implement industrial interior design concepts is to use plants and flowers to bring color to your space, strategically placing them in a way that doesn't overwhelm the place.
Plants will bring natural greenery and a sense of life to your industrial interior design without overwhelming the space with too much color or clutter.
9) Worn elements
Accessories, chosen for the interior design in the industrial style, also play an essential role in achieving visual harmony: wooden furniture, worn by time, glass bottles, trays, iron shelves, antique objects, or floor lamps will help us to define the aesthetic of the industrial style. But the main thing, in this case, is also to do it appropriately to maintain balance.
10) Cement, metal, and wood as the protagonists
Cement, metal, and wood are the industrial style's main components, reflecting retro and vintage air in any home. Industrial design is incomplete without metal. Polished metal will help your design look elegant and modern, while brushed, matte, or battered metal will give the room a vintage charm. 
The contrast of metal and iron, cold elements, with wood, which brings warmth, is the perfect combination. Wood adds coziness and comfort to a room. It also gives a soft touch to any industrial object and creates a homely atmosphere. Ideally, the wood you use in your new home should be rough, with a rich texture that will be clearly visible. 
Tags:
Public date:
March 6, 2023