RAVENE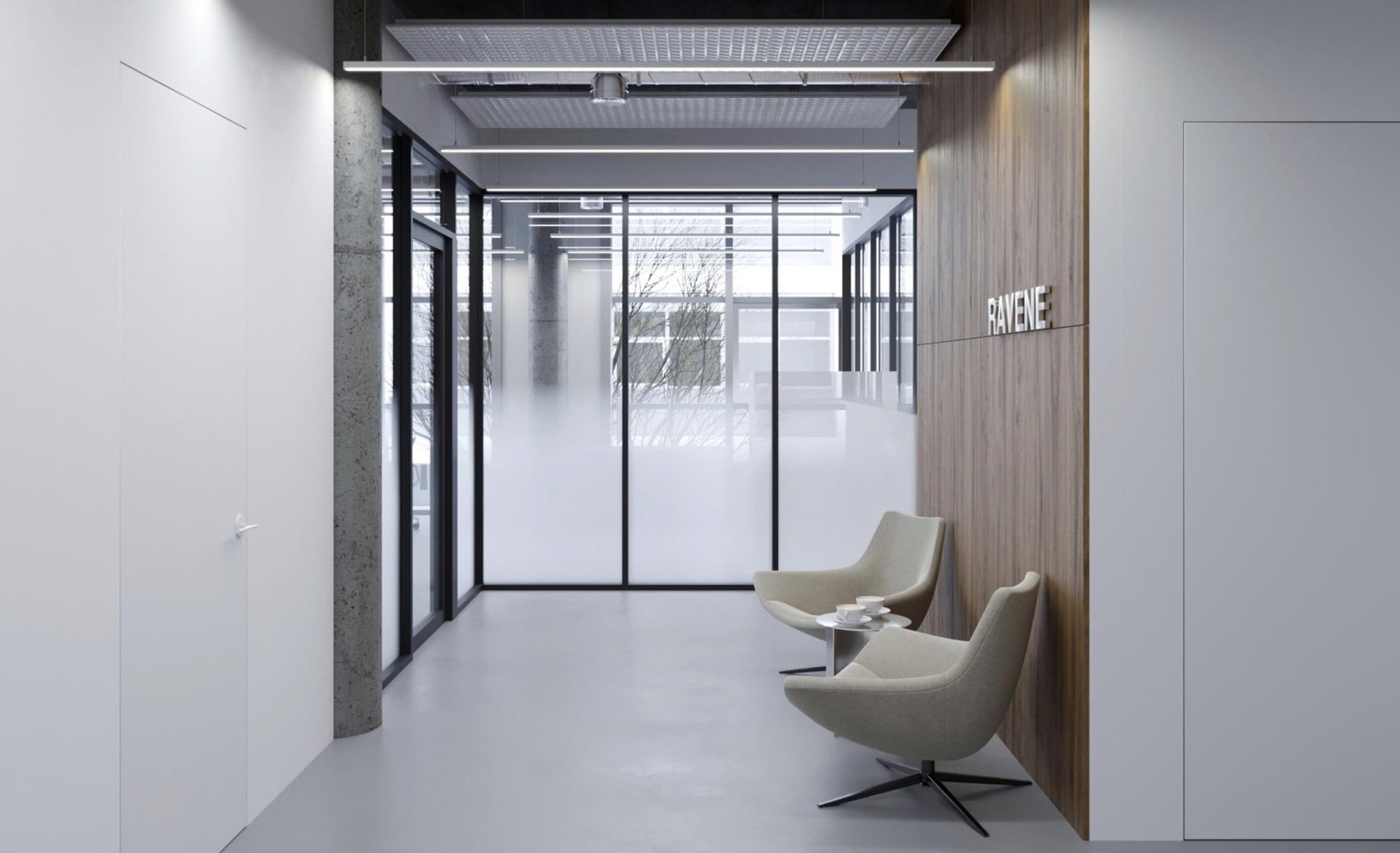 For this interior project in Switzerland we have organized a layout of working spaces that meet the requirements of technological procedure of precious stones sampling. Each of the zones response to different needs that are reflected in various furniture objects that have been developed for this project. A concrete frame of the existing building wrapped around by a fully glassed aluminium facade suggested the palette of new added materials. In order to intensify the architectural esthetics of an existing structure, we have chosen aluminium and silky gray MDF as a basic materials for design.
This site is registered on
wpml.org
as a development site.