CASA DEL HABANOS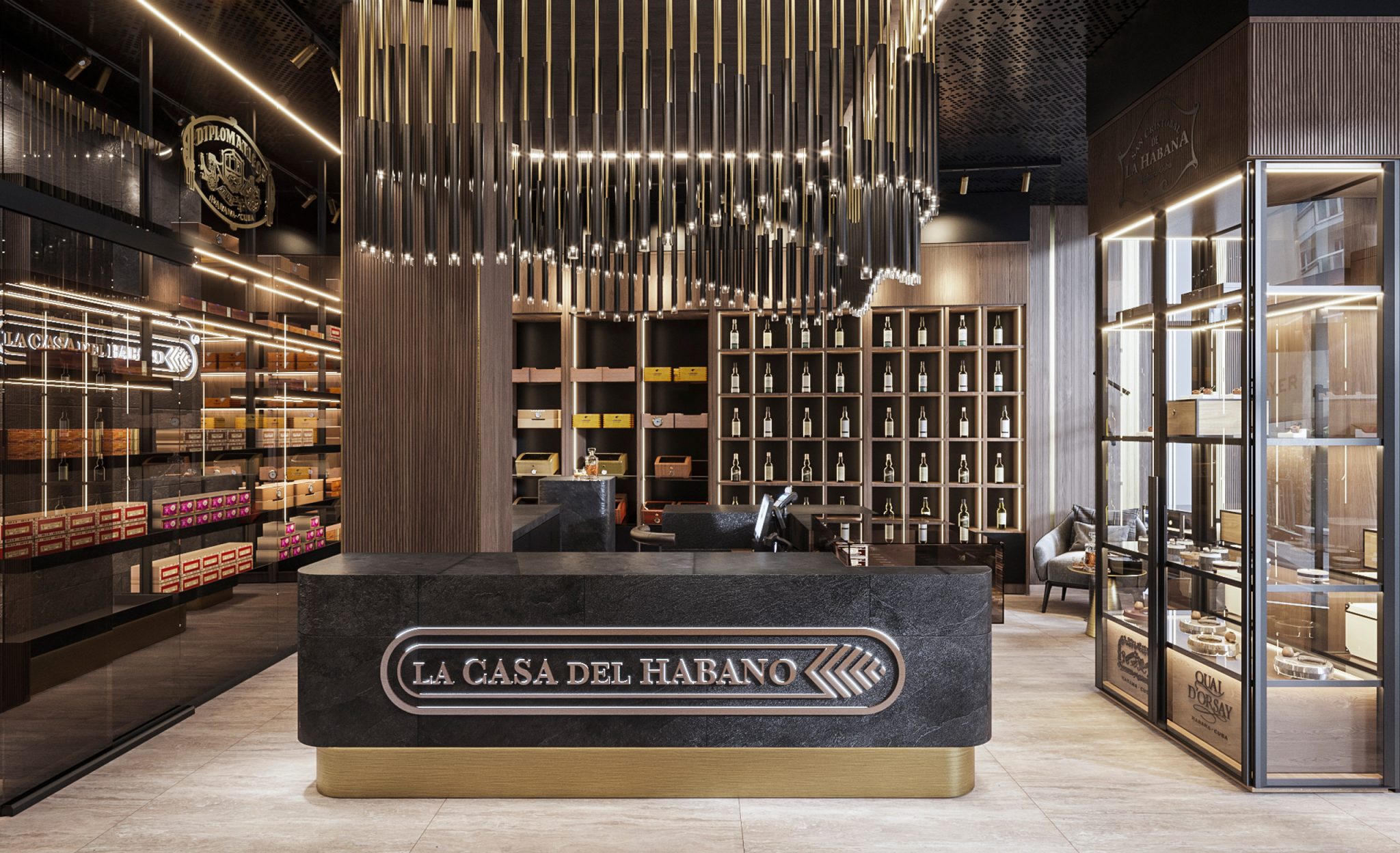 The interior of the boutique of elite alcohol and tobacco products is restrained, elegant, but at the same time exquisite and luxurious. The deep natural colors and materials used in the interior, tinted glass, dark ceiling are fully associated with the functional purpose of the boutique, and the brass elements and chandelier emphasize the luxury and uniqueness of the offered products.
This site is registered on
wpml.org
as a development site.