ENJOY THE SILENCE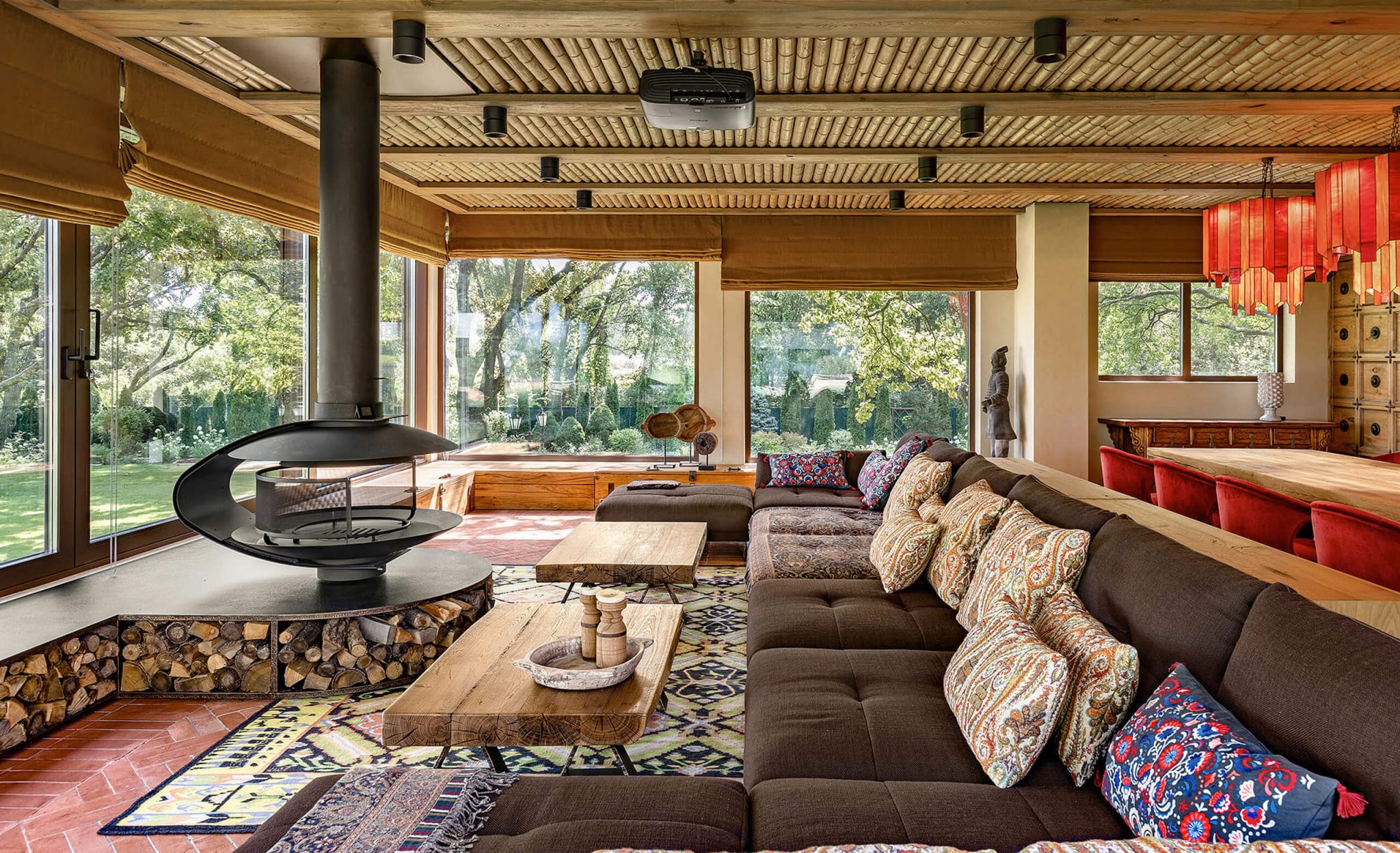 This project was implemented on the territory of an already existing family house. From the outside, the austere and minimalist building has enormous stained glass windows to incorporate the vast and varied panorama of the garden into the interior. The building on stilts is elevated above the ground. The chalet's location adds a sense of lightness and enhances the observer's view of the garden from the premises. The decoration of the facade is made exclusively with natural materials: cor-ten steel, wood, and terracotta slabs. External asceticism and rigor disappear inside due to the play of colors, materials, and textures. Like the diversity of the Great Silk Road, everything is carefully selected and combined.
This site is registered on
wpml.org
as a development site.