YATOO LAUSANNE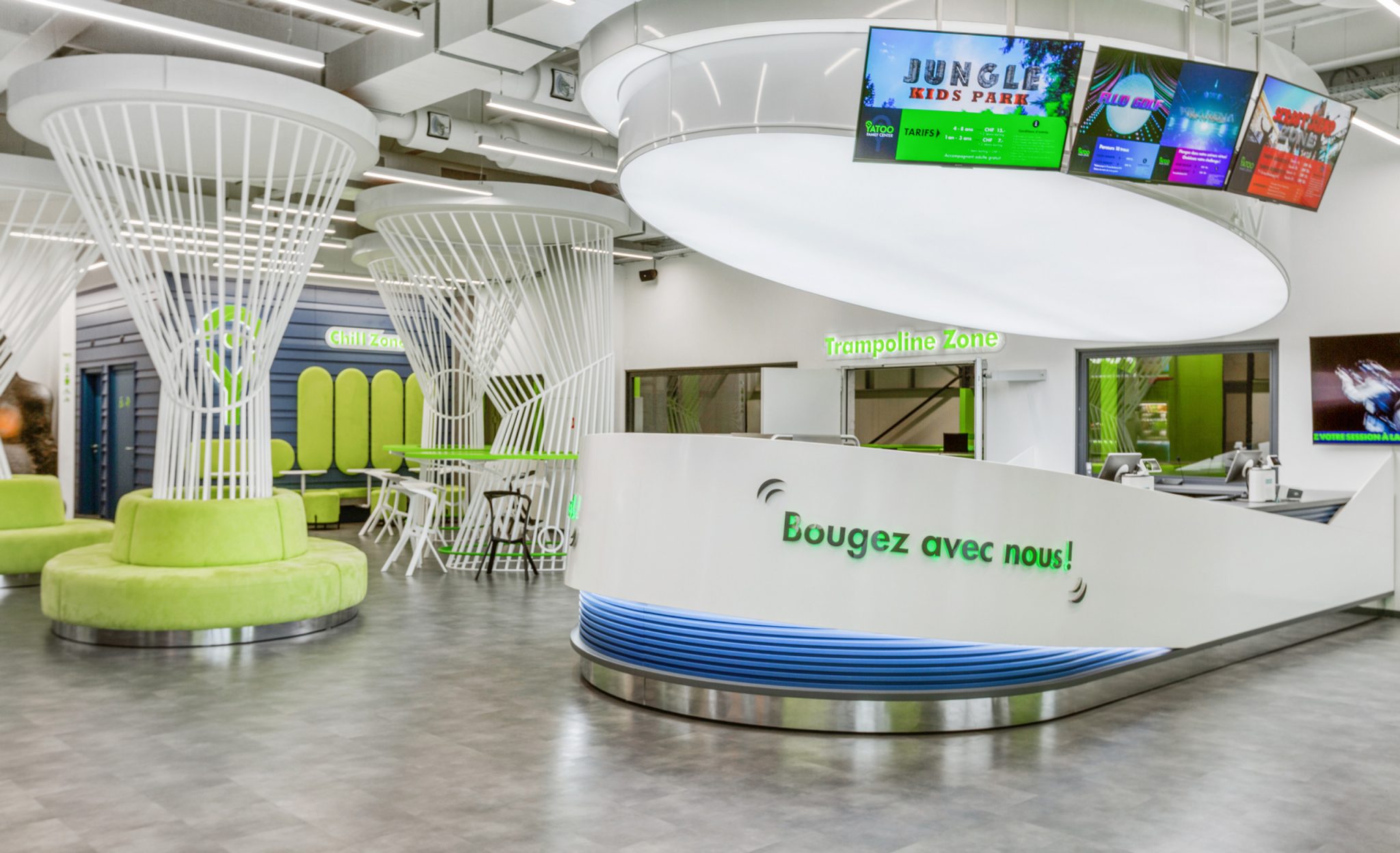 The modern, dynamic and bright interior of the YATOO Family Center sets you up for a fascinating journey through the world of entertainment from the very beginning. Right from the futuristic look of the reception you can go to the trampoline park or to the bright and cheerful climbing wall, to the children's area or to the virtual reality space. Or you can stay in the food court area, sit on the soft couches or use the buffet food zone. Unusual and expressive interior suggests a fascinating pastime.
This site is registered on
wpml.org
as a development site.