UGLI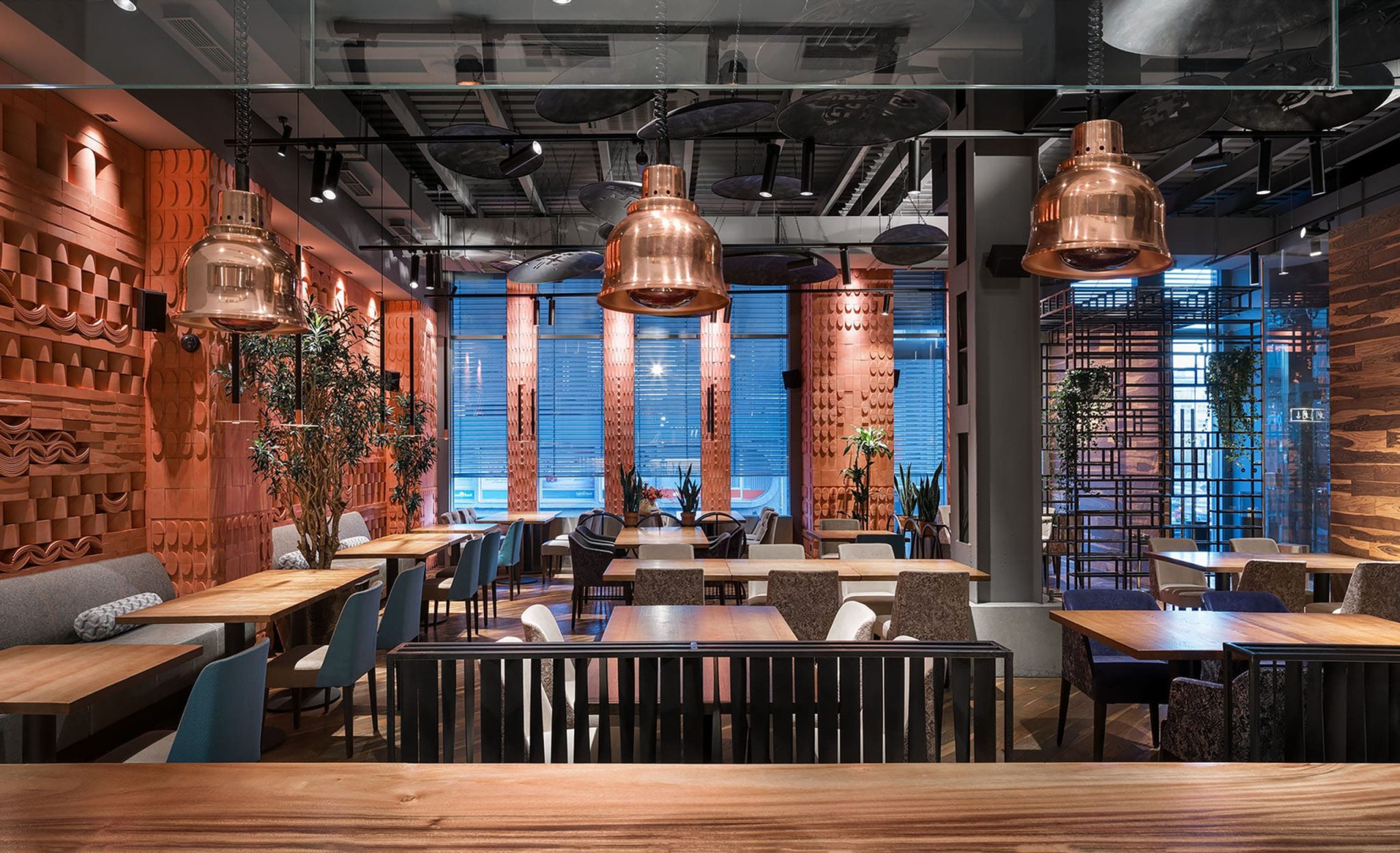 The two-story space of the restaurant embodies the main room, lounge area with a seven meters long bar and a stage, open kitchen, barbecue and tandoor, wine room, and market display of food inspired by Asian bazaar showcases. A fantastic fusion of cultural heritage and sign system traditions of such varied regions as the Caucasus, Turkey, Lebanon, and Turkmenistan vividly reflects in the interior decoration and the restaurant menu design. The interior uses three primary materials: exotic timber, ceramics, and burnished metal. At the same time, ceramic tile carpet is a contemporary presentation of Azerbaijan's contexture ornaments and promotes the most striking element of the establishment. The walls are covered with ceramics and bricks and resemble the textures of cult oriental buildings. The patterns with sign systems of Asian regions are also reflected in metal elements. The ceiling elements, space partitions, and some decorations refer to the shape of traditional cauldrons for pilaf. The color ambiance is restrained and monochrome, with a predominance of natural color. Burnished metal and wood blend seamlessly with textiles. As well as the traditional azure and green accented to the terracotta background.
This site is registered on
wpml.org
as a development site.