OSTANNYA BARYKADA LVIV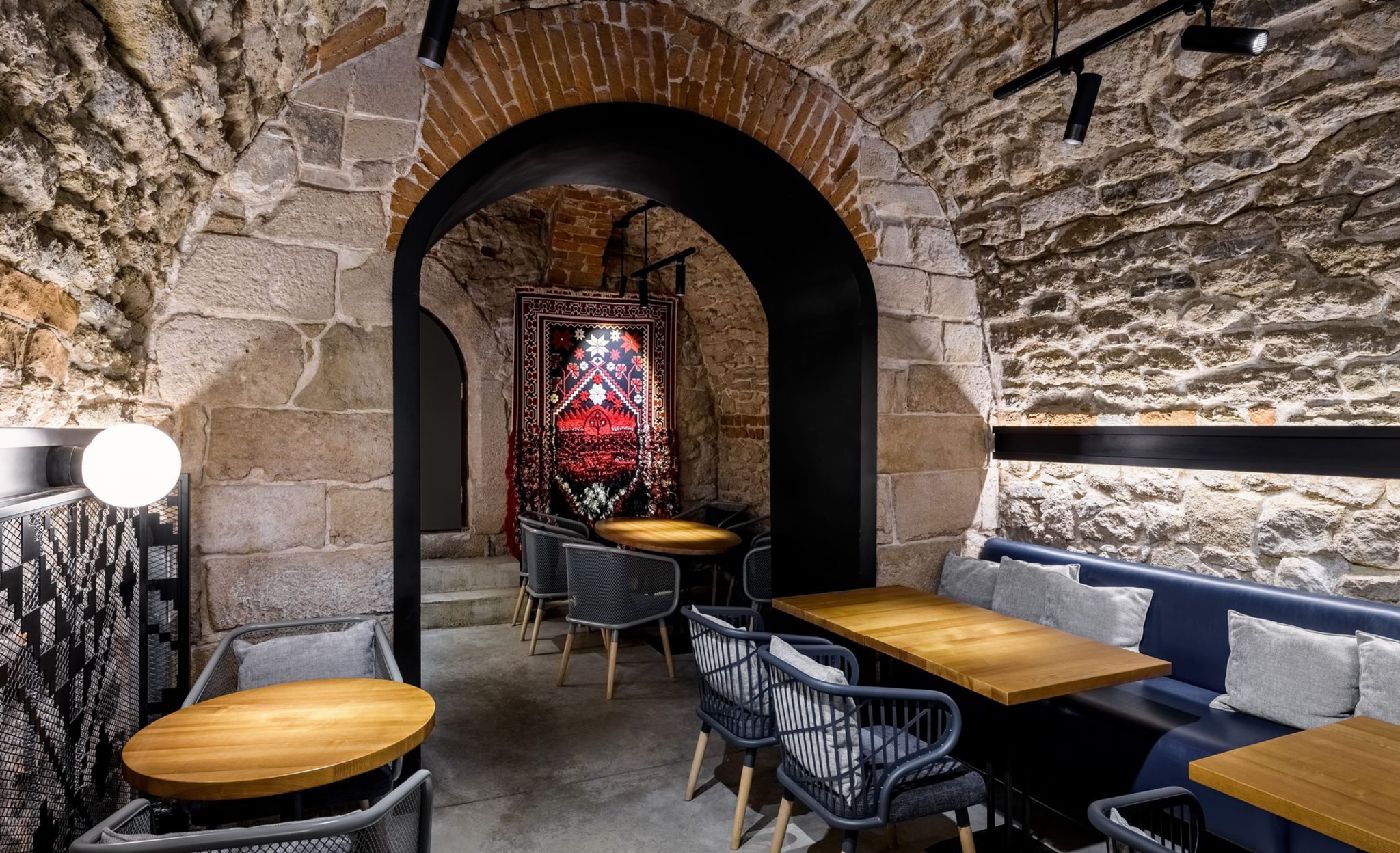 The Ostannya Barykada Lviv is a gastronomic and artistic space in the old part of the city, which we worked on for almost a year. This is already the second project under this brand. The first of them has been a visiting card of Kyiv for eight years.
The idea of ​​the OB was born during the Ukrainians' defense of their identity. Therefore, the motif of the interiors is dedicated to the struggle for our freedom and independence.The interior was born from a passionate combination of elements of Ukrainian design identity with signs, materials, and legends against a robust historical environment.