BURSA CABINS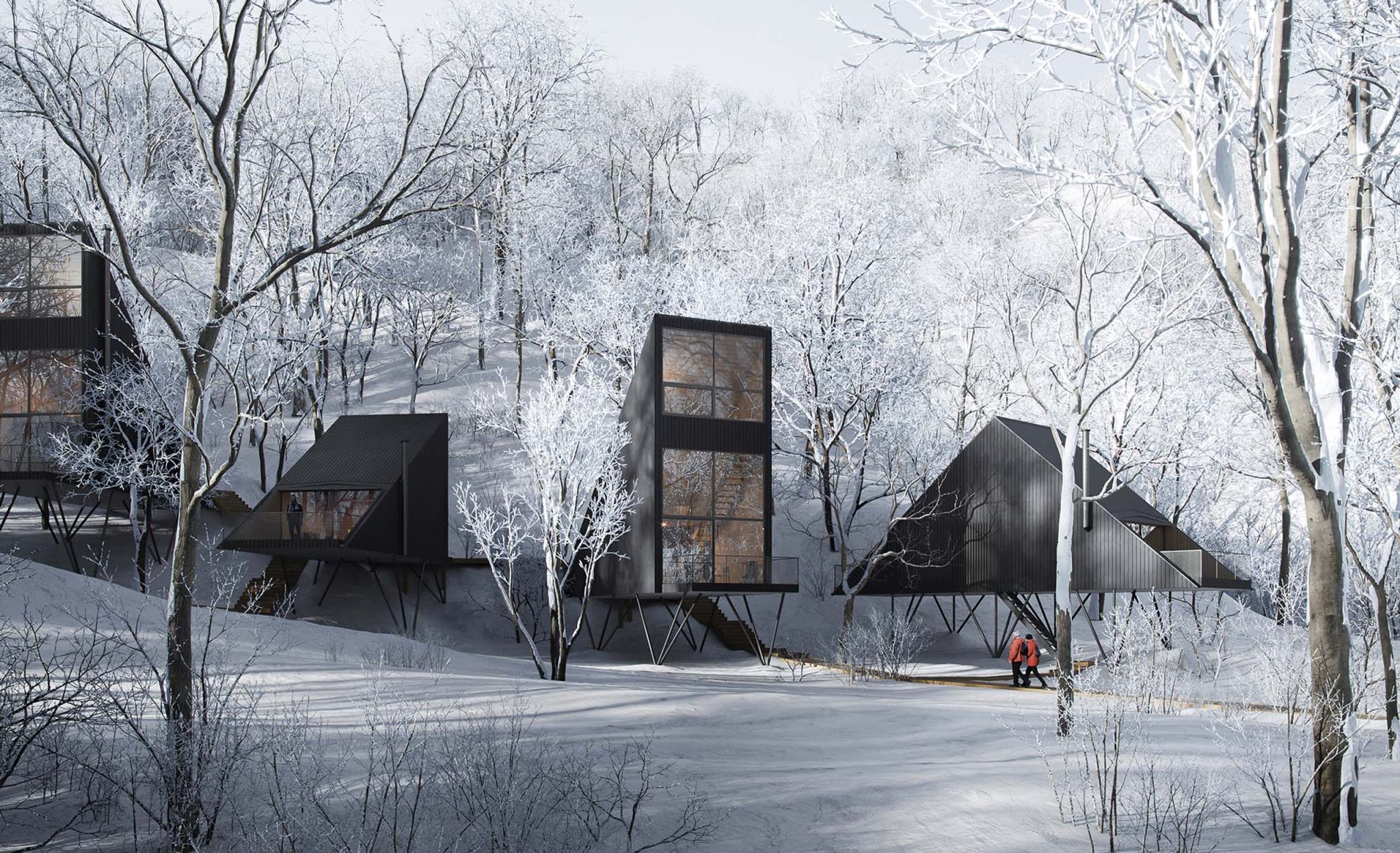 This suburban complex barely interferes with the topography. The landscape has not been altered and no trees have been cut down. The land is not removed or brought in. At the same time, the project is formed from what is already inside the site. The visitor's eye should first of all see the richness of the slopes and the panorama of the clay canyons that have existed on this site for about a thousand years. The cabins will be arranged very compactly and on the slopes. They are raised off the ground with special props. The point fasteners do not interfere with the roots and are delicately integrated into the landscape. So there is a natural collage of trees, slopes and cabins. All cabins are quite compact, ranging from 38 to 58 square meters. There is a lot of wood in the interior design. The approach as a whole is very minimalist and simple, without being overdone. The facade of the houses is clad in wood, finished using Japanese technology.
This site is registered on
wpml.org
as a development site.