FAQ AND DECOR OFFICE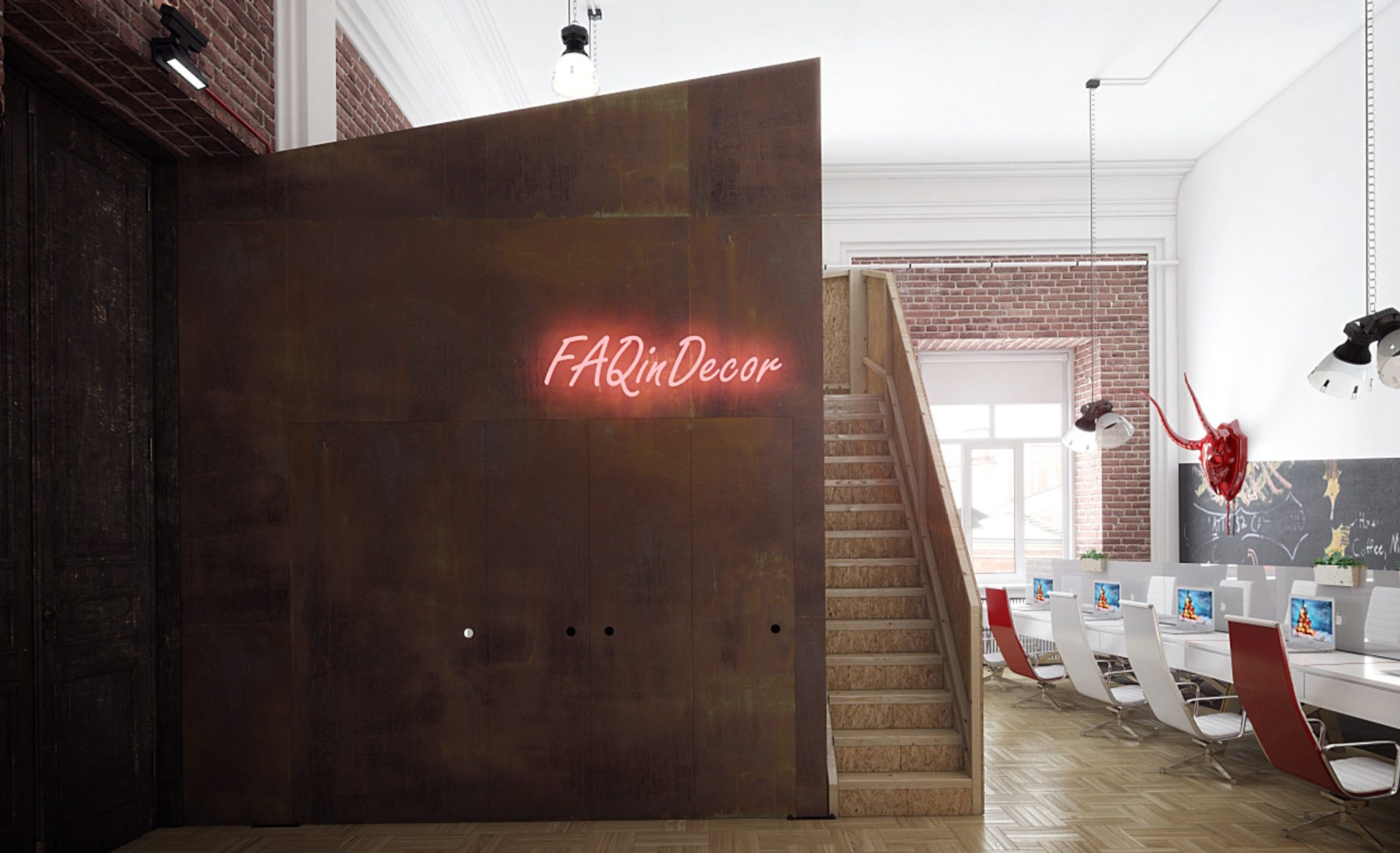 One of those projects that was easy to work on. Everything you need for a memorable image was already inside: old brick walls, big portals with doors, and most importantly, an original 18th-century fresco. We could only add a multifunctional box, which fits in a wardrobe, kitchen, dining room, bar and a meeting room on the second level. And to optimize jobs, it was decided to create a single communal desktop 6.5 m long.
This site is registered on
wpml.org
as a development site.