1814 WINE CORNER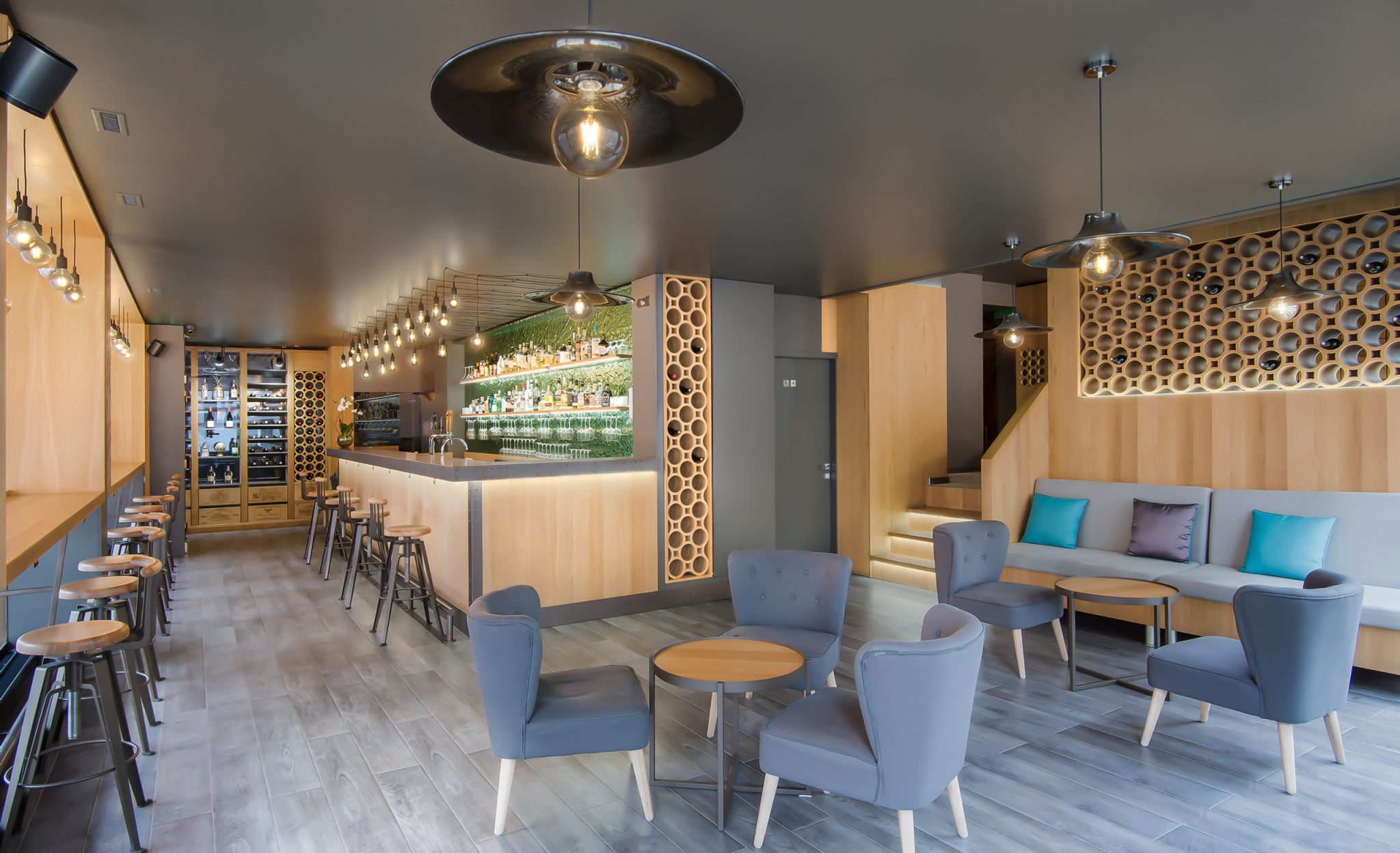 The main objective of the project: to create a space for local custom, who are very conservative, create a feeling of a familiar place for a long time in a new interior. The main decorative technique: the function as the main element of the interior: bottle shelves, which are partitions and decor.In the project recognizable materials were used - bottle glass and wooden boxes for storing wine.
This site is registered on
wpml.org
as a development site.